Photo Flash: First Look at Alyssa M. Simmons in Cabrillo Music Theatre's MEET ME IN ST. LOUIS
The M.G.M. classic comes to life on the Kavli stage in the Civic Arts Plaza premiere of MEET ME IN ST. LOUIS, the heartwarming finale to Cabrillo Music Theatre's 2011-2012 Season. The show is currently playing in the Kavli Theatre through July 29th.  BroadwayWorld has a first look at the production photos below.
Based on the classic M.G.M. Judy Garland musical, MEET ME IN ST. LOUIS captures a year in the life of a typical American family, and, in so doing, captures the uniquely American spirit to be found in every household everywhere. Children build snowmen; couples fall in love, fight, and fall in love all over again; a new job in a new town threatens to tear apart the family, and dinner is served precisely on time. Who escorts whom to the big dance is as important as life itself. And a trip to the World's Fair in 1904 St. Louis is the most momentous event imaginable. Meanwhile, a passionate young woman quietly pines for "the boy next door." Capturing the small nuances in family life that become enormous challenges is at the heart of MEET ME IN ST. LOUIS, and is at the root of its enduring popularity.
Directing MEET ME IN ST. LOUIS is Linda Kerns, a Southern California favorite who performed onstage in WICKED and on screen in "Titanic." Heather Castillo, who choreographed Cabrillo's THE SOUND OF MUSIC and CINDERELLA, returns, as does Musical Director Lloyd Cooper, nominated for an Ovation Award for his work on Cabrillo's THE ANDREWS BROTHERS. Heading up the cast are Tom Schmid, star of last season's THE SOUND OF MUSIC (as the Captain), and Christina Saffran Ashford, the Queen in 2010's CINDERELLA. Making her Cabrillo debut as Esther is Alyssa M. Simmons. The show also features Kyle Lowder, of television's "The Bold and the Beautiful," as John Truitt, the Boy Next Door.
Photo Credit:  Ed Krieger


Alyssa M. Simmons and Kids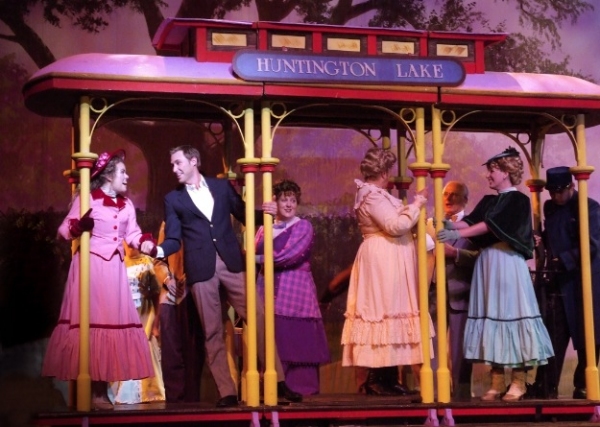 Alyssa M. Simmons, Kyle Lowder and Company

The Cast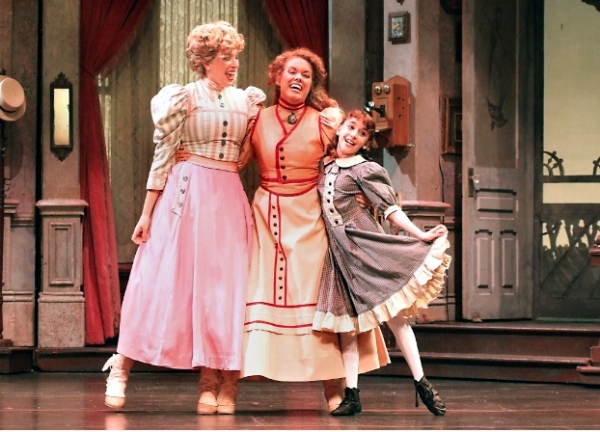 Melissa Reinertson, Alyssa M. Simmons and Antonio Vivino

Alyssa M. Simmons and Kyle Lowder

Alyssa M. Simmons and Company