Photo Flash: Collaborative Artists Ensemble Presents Steve Yockey's AFTERLIFE: A GHOST STORY
Opening tonight at the Avery Schreiber Playhouse in North Hollywood, catch Collaborative Artists Ensemble's production of "afterlife: a ghost story" by Steve Yockey.
Check out photos from the show below!
As rich in imagery as it is unsettling in tone, afterlife: a ghost story explores the fragility of the human psyche and the lingering effects of great loss framed by a chilling tale.. An impending storm forces troubled couple, Connor and Danielle to return to their beachfront home for the first time since they lost their son. While they reluctantly attempt to secure their house and also try to pick up the pieces of their fractured lives. They are welcomed by dead fishes littering the shore, enormous black birds that appear to be waiting and watching and a familiar voice whispering from the waves calling to them. When the storm hits sooner than expected, they are thrust into another dimension, where they must confront their tragedy and learn how to cope with the pain of remembering before they are swept away forever. This hauntingly beautiful play asks the question: what do you do when the hardest part of living is remembering?
For more information visit www.collaborativeartistsensemble.com.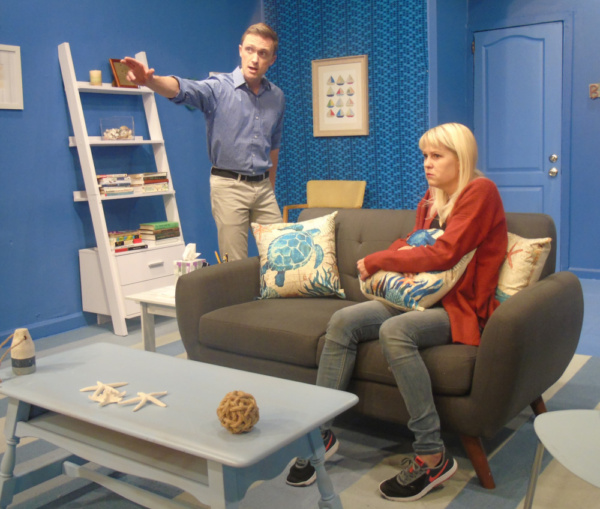 Joshua James Knightley (Connor) and Meg Wallace (Danielle) in afterlife: a ghost story by Steve Yockey

Joshua James Knightley (Connor) and Meg Wallace (Danielle) in afterlife: a ghost story by Steve Yockey

Jael Saran (Young Man) and Edgar Allan Poe IV (Postman) in afterlife: a ghost story by Steve Yockey

Edgar Allan Poe IV (Blackbird) and Joshua James Knightley (Connor) in afterlife: a ghost story by Steve Yockey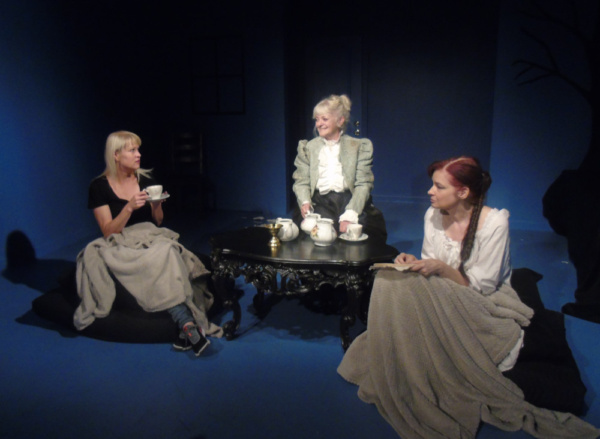 Meg Wallace (Danielle), Mary Burkin (Proprietress) and Georgan George (Seamstress) in afterlife: a ghost story by Steve Yockey

Buddy Handleson (Young Man) and Edgar Allan Poe IV (Postman) in afterlife: a ghost story by Steve Yockey

Buddy Handleson (Young Man) and Edgar Allan Poe IV (Postman) in afterlife: a ghost story by Steve Yockey

Joshua James Knightley (Connor) and Meg Wallace (Danielle) in afterlife: a ghost story by Steve Yockey