Date of Birth: April 09, 1935
Date of Death: January 07, 2002 (66)
Birth Place: Chicago, IL, USA
Latest News on Avery Schreiber
Stage Credits
  [Off-Broadway]
1995
Uncle Morty
  [Broadway]
Original Broadway Production, 1989
Milton Meltzer
  [Broadway]
Broadway Revival, 1981
Boris Adzinidzinadze
  [Broadway]
1974
Mendl
  [Broadway]
Original Broadway Production, 1971
Ensemble
  [Broadway]
Original Broadway Production, 1970
Ensemble [Replacement]
  [Off-Broadway]
1964
Performer
Productions
[Broadway, 1967]
Director
Stage
Performances
  [Off-Broadway]
1995
Uncle Morty
  [Broadway]
Original Broadway Production, 1989
Milton Meltzer
  [Broadway]
Broadway Revival, 1981
Boris Adzinidzinadze
  [Broadway]
1974
Mendl
  [Broadway]
Original Broadway Production, 1971
Ensemble
  [Broadway]
Original Broadway Production, 1970
Ensemble [Replacement]
  [Off-Broadway]
1964
Performer
Productions
Director
Avery Schreiber News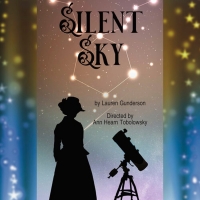 SILENT SKY By Lauren Gunderson is Set to Run at Theatre 40
by Marissa Tomeo - Feb 6, 2022
Silent Sky, a play by Lauren Gunderson, will run at Theatre 40 from March 17th through April 17th, 2022. The show will play Thursdays through Saturdays at 8:00 p.m, with Sunday matinees at 2:00 p.m. The production is directed by Ann Hearn Tobolowsky and produced for Theatre 40 by David Hunt Stafford. Silent Sky is the story of a real woman whose life and discoveries were significant in their impact on Man's (and Woman's) next steps into the universe at large.
The Ohio Theatre Lima Gets Its Second Act
by Chloe Rabinowitz - Nov 6, 2020
Kafka's LETTER TO MY FATHER to Stream July 15
by A.A. Cristi - Jul 9, 2020
Franz Kafka's LETTER TO MY FATHER. Live Streaming July 15th, 7 PM on Facebook: www.bit.ly/kafkaletter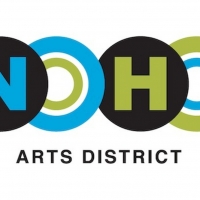 Save NoHo Theatres From COVID19
by A.A. Cristi - Apr 2, 2020
Eighteen of the 22 live, professional theatres in the NoHo Arts District will close within two months because of Covid19. It will not only harm the theatres but the NoHo Arts District as a whole. To avoid closure of 18 theatres in Los Angeles' performing arts district, www.nohoartsdistrict.com has created a 'Save NoHo Theatres from COVID19' Go Fund Me campaign to help pay for 60 days of 18 theatres' rent. The NoHo Arts District is just one-square mile and it has the second largest concentration of theatres in the United States.
Seattle International Festival Of Improv Opens 6/23
by A.A. Cristi - Jun 10, 2019
23rd Seattle International Festival of Improvisation theme is maps, focusing on exploring the purpose and uses of maps. The festival examines maps and mapping, particularly in improvisation. Personal maps showing where we've been in our lives, careers, and of course improvisationally.

Nashville Favorites Correll and Bouson's AVANTE GARAGE Makes LA Stage Debut With Premiere of THE FAVORITE
by Jeffrey Ellis - May 24, 2019
Avante Garage Theatre Company, the award-winning company originally based in Nashville before its founders moved to New York City, will debut its first Los Angeles production this summer at The Avery Schreiber Playhouse in the NOHO Arts District:  the world premiere of The Favorite by Joe Correll, co-artistic director, along with Avante Garage founder Michael Bouson.

New Theatre Company Makes Los Angeles Debut
by Julie Musbach - May 23, 2019
The Award-Winning Avante Garage Theatre Company, formerly of Nashville, and then NYC, will present it's first production in Los Angeles this Summer at The Avery Schreiber Playhouse in the NOHO Arts District. First up for this talented bunch of professionals is the world premiere of a new play - 'THE FAVORITE', by Los Angeles Playwright Joe Correll. Mr. Correll is the Co-Artistic Director of The Avante Garage Theatre Company along with Avante Garage founder Michael Bouson.
WRITING WONDERLAND Workshop Staged Reading Announced
by A.A. Cristi - May 16, 2019
Not Another Theater Company is proud to announce the Workshop/Staged Reading of the original play Writing Wonderland directed by Afton Quast.

LOVE, MADNESS, AND SOMEWHERE IN BETWEEN Comes to The Hudson Guild
by Stephi Wild - May 5, 2019
The already acclaimed solo show LOVE, MADNESS, AND SOMEWHERE IN BETWEEN written and performed by James J Cox and directed by Trace Oakley will stage six performances at The Hudson Guild Theatre. The powerful show will open June 9 - 23, 2019. Tickets on sale The Holllywood Fringe Fest site at: http://hff19.org/5920

Theresa Rebeck's DEAD ACCOUNTS Opens May 16 At Little Fish Theatre
by A.A. Cristi - Apr 22, 2019
A prodigal son's return home is the focus of Dead Accounts opening at Little Fish Theatre on May 16 for a four-week run. LFT company member Branda Lock directs this story about boiling points and big money from Peabody and Writers' Guild Award winner Theresa Rebeck.
Avery Schreiber Frequently Asked Questions
How many Broadway shows has Avery Schreiber been in?
Avery Schreiber has appeared on Broadway in 5 shows.
How many West End shows has Avery Schreiber been in?
Avery Schreiber has not appeared in the West End