Photo Flash: Annette Benning, Jennifer Hudson, Matthew Broderick and More Celebrate CTGLA's 50th Anniversary
Center Theatre Group celebrated its 50th Anniversary Celebration with a performance on Saturday, May 20, 2017, at the Ahmanson Theatre in Los Angeles.
The cast included: Jennifer Hudson, Jon Robin Baitz, Annette Bening, Sir Matthew Bourne, Matthew Broderick, Bill Cain, Anthony Crivello, Culture Clash, Tyne Daly, Merle Dandridge, Tim Dang, Keith David, Shaila Essley, Barrett Foa, Davis Gaines, Louis Gossett Jr., Harry Groener, Charlie Hofheimer, Clint Holmes, David Henry Hwang, Gregory Itzin, Doug LaBrecque, Tzi Ma, Alan Mandell, Dakin Matthews, Alfred Molina, Edward James Olmos, Valerie Perri, Phylicia Rashad, Christy Carlson Romano, Thomas Sadoski, Christina Saffran Benjamin Schrader, Jimmy Smits, Shoshannah Stern, DeSean Terry, Rodney To, Lisa Vroman, Ed Waterstreet and Aryana Williams for the one-night-only production from writer, director and producer Robert Egan. The performance drew from the many landmark productions that have been brought to life on Center Theatre Group's stages, as well as its continuing role in creating new work and helping to define the role of theatre both in Los Angeles and beyond.
Center Theatre Group has welcomed to its stages some of today's biggest stars, including Sterling K. Brown, Viola Davis, Jane Fonda, Sutton Foster, Maggie Gyllenhaal, Neil Patrick Harris, Nathan Lane, Angela Lansbury, Al Pacino, Chris Pine, Denzel Washington and more.
Center Theatre Group, one of the nation's preeminent arts and cultural organizations, is Los Angeles' leading nonprofit theatre company, programming seasons at the 736-seat Mark Taper Forum and 1600 to 2000-seat Ahmanson Theatre at The Music Center in Downtown Los Angeles, and the 317-seat Kirk Douglas Theatre in Culver City. In addition to presenting and producing the broadest range of theatrical entertainment in the country, Center Theatre Group is one of the nation's leading producers of ambitious new works through commissions and world premiere productions and a leader in interactive community engagement and education programs that reach across generations, demographics and circumstance to serve Los Angeles.
Photo Credit: Ryan Miller/Capture Imaging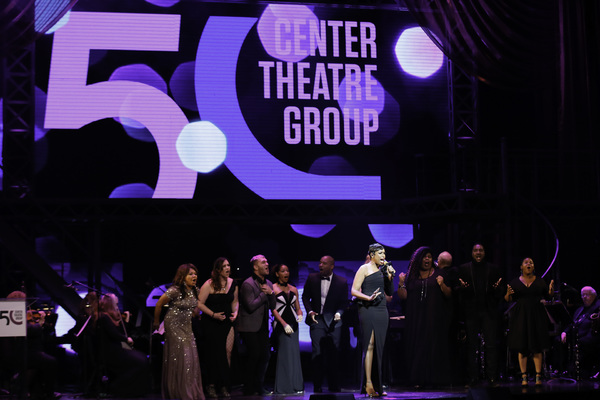 Jennifer Hudson
performs during
Center Theatre Group
's 50th Anniversary Celebration at the
Ahmanson Theatre
on Saturday, May 20, 2017, in Los Angeles, California. (Photo by
Ryan Miller
/Capture Imaging)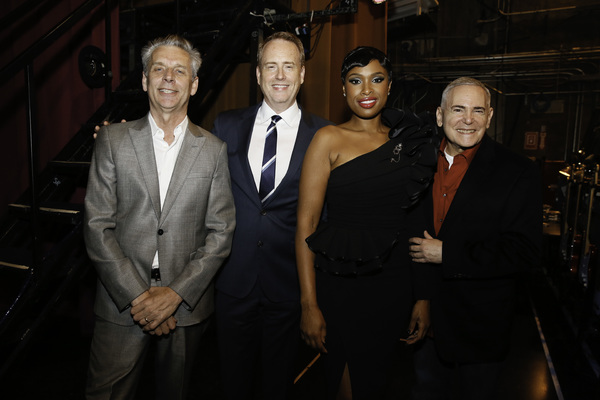 From left,
Center Theatre Group
Artistic Director
Michael Ritchie
, NBC Entertainment Chairman
Robert Green
blatt,
Jennifer Hudson
and producer
Craig Zadan
backstage during
Center Theatre Group
's 50th Anniversary Celebration at the
Ahmanson Theatre
on Saturday, May 20, 2017, in Los Angeles, California. (Photo by
Ryan Miller
/Capture Imaging)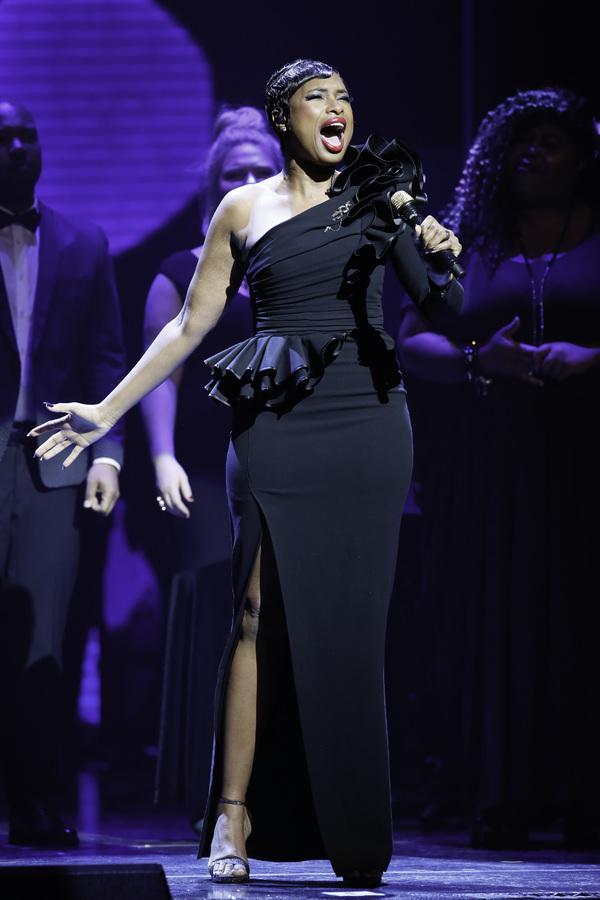 Jennifer Hudson
performs during
Center Theatre Group
's 50th Anniversary Celebration at the
Ahmanson Theatre
on Saturday, May 20, 2017, in Los Angeles, California. (Photo by
Ryan Miller
/Capture Imaging)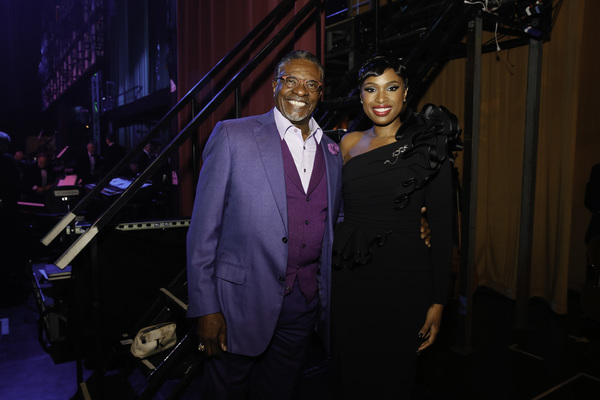 Actor
Keith David
and
Jennifer Hudson
backstage during
Center Theatre Group
's 50th Anniversary Celebration at the
Ahmanson Theatre
on Saturday, May 20, 2017, in Los Angeles, California. (Photo by
Ryan Miller
/Capture Imaging)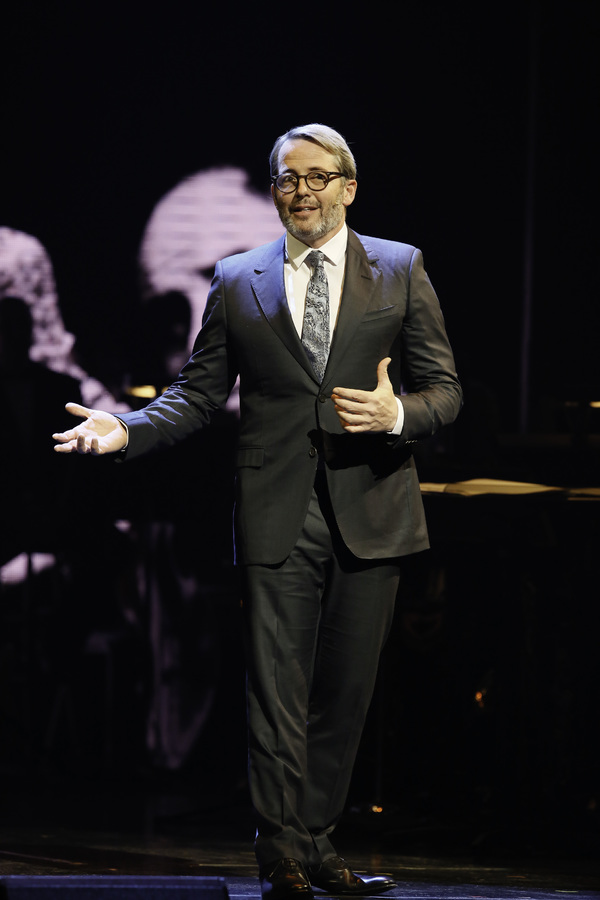 Actor
Matthew Broderick
performs during
Center Theatre Group
's 50th Anniversary Celebration at the
Ahmanson Theatre
on Saturday, May 20, 2017, in Los Angeles, California. (Photo by
Ryan Miller
/Capture Imaging)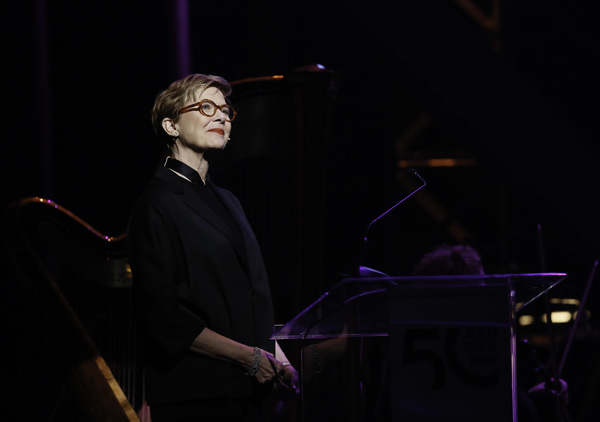 Actor
Annette Bening
performs during
Center Theatre Group
's 50th Anniversary Celebration at the
Ahmanson Theatre
on Saturday, May 20, 2017, in Los Angeles, California. (Photo by
Ryan Miller
/Capture Imaging)
Actor
Phylicia Rashad
performs during
Center Theatre Group
's 50th Anniversary Celebration at the
Ahmanson Theatre
on Saturday, May 20, 2017, in Los Angeles, California. (Photo by
Ryan Miller
/Capture Imaging)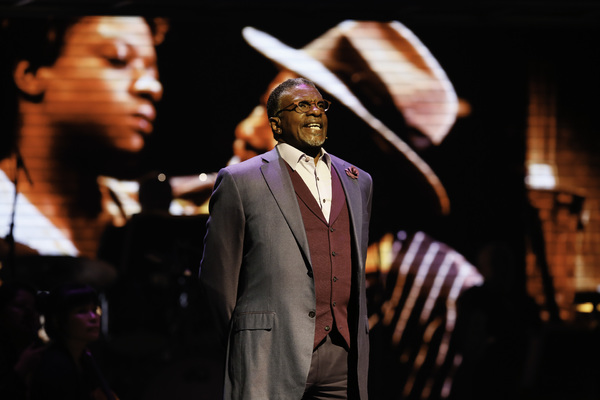 Actor
Keith David
performs during
Center Theatre Group
's 50th Anniversary Celebration at the
Ahmanson Theatre
on Saturday, May 20, 2017, in Los Angeles, California. (Photo by
Ryan Miller
/Capture Imaging)
Actor
Jimmy Smits
performs during
Center Theatre Group
's 50th Anniversary Celebration at the
Ahmanson Theatre
on Saturday, May 20, 2017, in Los Angeles, California. (Photo by
Ryan Miller
/Capture Imaging)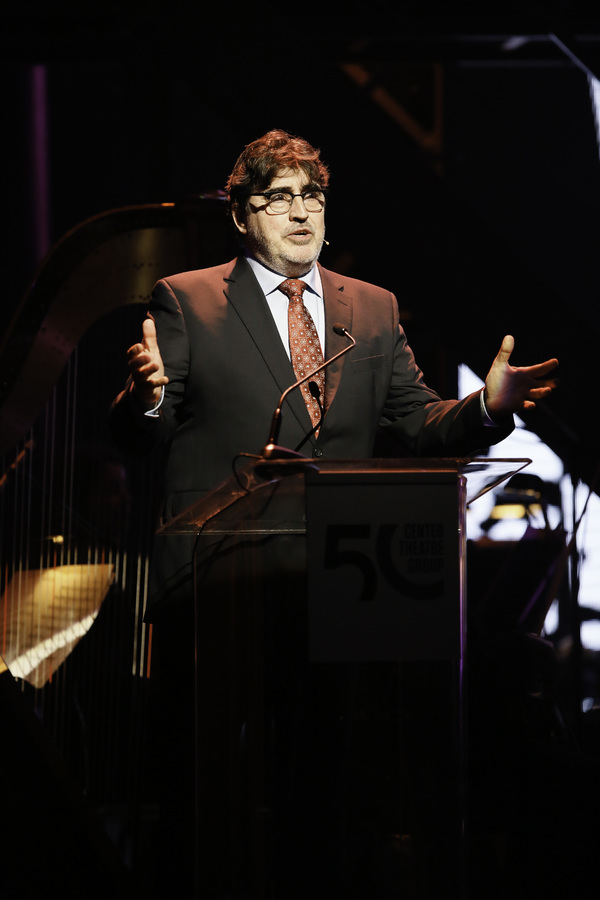 Actor
Alfred Molina
performs during
Center Theatre Group
's 50th Anniversary Celebration at the
Ahmanson Theatre
on Saturday, May 20, 2017, in Los Angeles, California. (Photo by
Ryan Miller
/Capture Imaging)
Actor
Tyne Daly
performs during
Center Theatre Group
's 50th Anniversary Celebration at the
Ahmanson Theatre
on Saturday, May 20, 2017, in Los Angeles, California. (Photo by
Ryan Miller
/Capture Imaging)
Actor
Harry Groener
performs during
Center Theatre Group
's 50th Anniversary Celebration at the
Ahmanson Theatre
on Saturday, May 20, 2017, in Los Angeles, California. (Photo by
Ryan Miller
/Capture Imaging)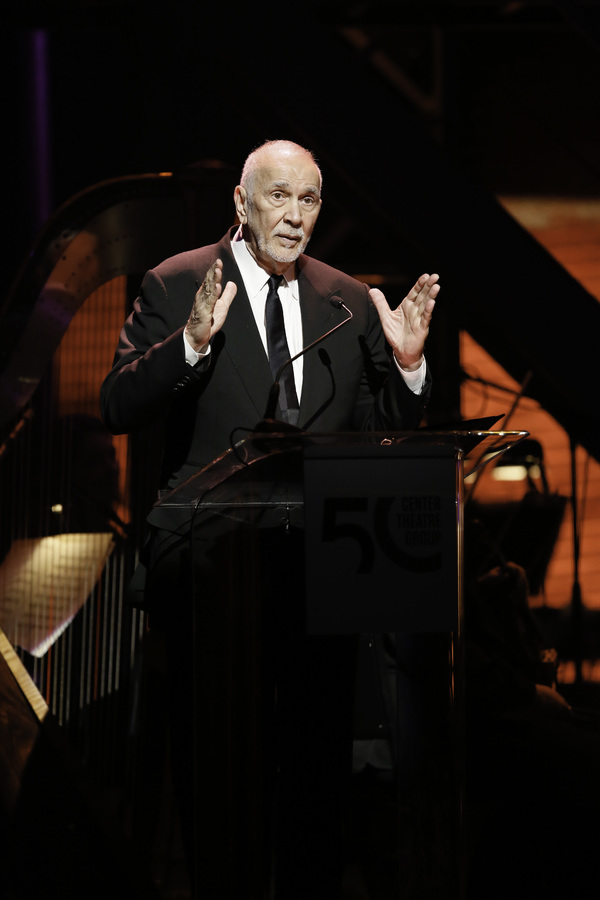 Actor
Frank Langella
performs during
Center Theatre Group
's 50th Anniversary Celebration at the
Ahmanson Theatre
on Saturday, May 20, 2017, in Los Angeles, California. (Photo by
Ryan Miller
/Capture Imaging)
Actor
Dakin Matthews
performs during
Center Theatre Group
's 50th Anniversary Celebration at the
Ahmanson Theatre
on Saturday, May 20, 2017, in Los Angeles, California. (Photo by
Ryan Miller
/Capture Imaging)
Founder of
Deaf West Theatre
Ed Waterstreet
performs during
Center Theatre Group
's 50th Anniversary Celebration at the
Ahmanson Theatre
on Saturday, May 20, 2017, in Los Angeles, California. (Photo by
Ryan Miller
/Capture Imaging)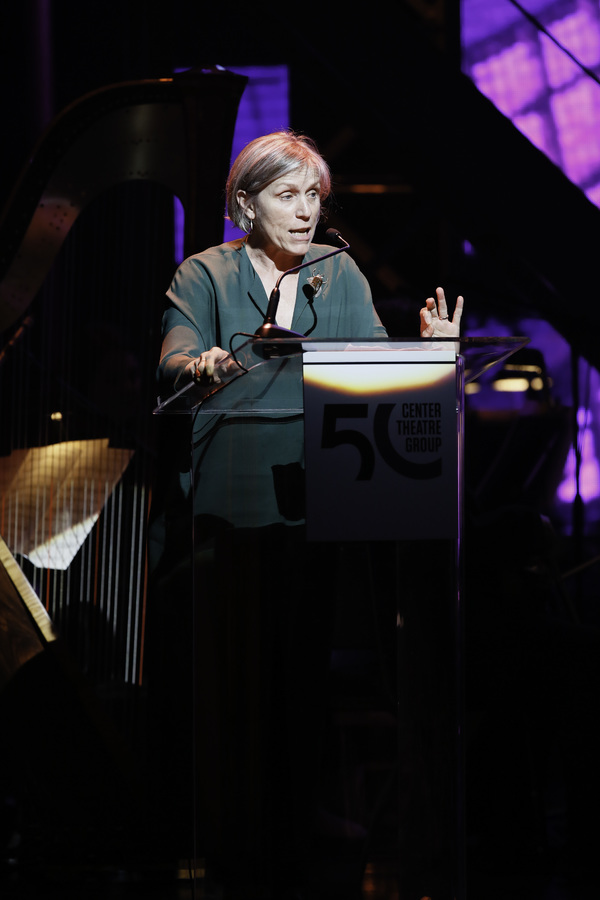 Actor
Frances McDormand
performs during
Center Theatre Group
's 50th Anniversary Celebration at the
Ahmanson Theatre
on Saturday, May 20, 2017, in Los Angeles, California. (Photo by
Ryan Miller
/Capture Imaging)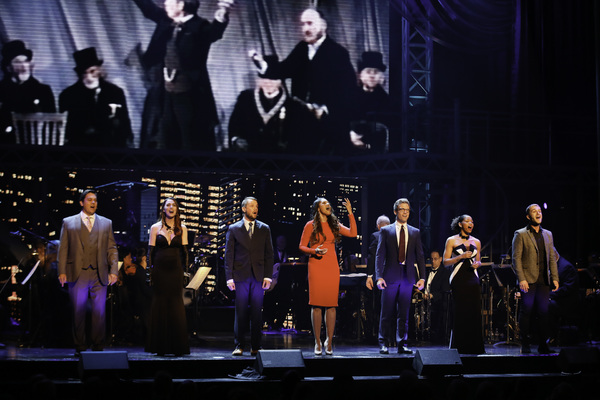 From left,
Doug LaBrecque
,
Christy Carlson Romano
,
Benjamin Schrader
,
Merle Dandridge
,
Barrett Foa
, Denise Carite and Luke Edgemon perform in
Center Theatre Group
's 50th Anniversary Celebration at the
Ahmanson Theatre
on Saturday, May 20, 2017, in Los Angeles, California. (Photo by
Ryan Miller
/Capture Imaging)
From left, actors
Aryana Williams
,
Jennifer Hudson
and
Shaila Essley
perform during
Center Theatre Group
's 50th Anniversary Celebration at the
Ahmanson Theatre
on Saturday, May 20, 2017, in Los Angeles, California. (Photo by
Ryan Miller
/Capture Imaging)
Ozomatli performs during
Center Theatre Group
's 50th Anniversary Celebration at the
Ahmanson Theatre
on Saturday, May 20, 2017, in Los Angeles, California. (Photo by
Ryan Miller
/Capture Imaging)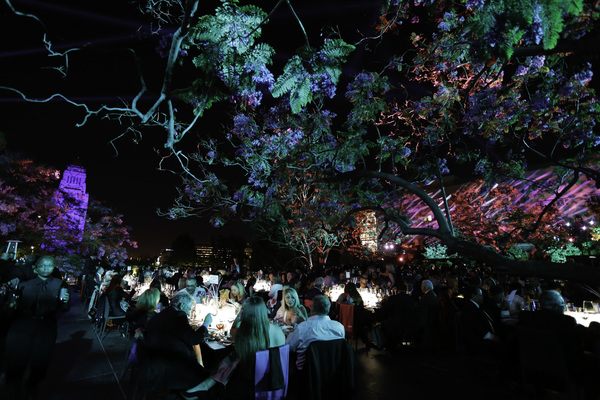 Party interior at
Center Theatre Group
's 50th Anniversary Celebration in Grand Park on Saturday, May 20, 2017, in Los Angeles, California. (Photo by
Ryan Miller
/Capture Imaging)