Photo Flash: A LITTLE NEW MUSIC Returns to the Catalina for Their 15th Edition
A LITTLE NEW MUSIC returned to the historic Catalina Jazz Club in Hollywood on Monday, August 21st with its fifteenth concert featuring emerging musical theatre artists. Co-hosts, Tony Award winner Marisa Jaret Winokur (HAIRSPRAY) and Ryan O'Connor ("BIG LITTLE LIES," "LADYWATCH" podcast), delighted the audience with context and humor between numbers. Gregory Nabours and the dynamic ALNM band (Eric McCann, Emily Rosenfield, and Greg Sadler) provided excellent backup to the singers performing the next generation of musical theatre songs.
Scroll down to see photos from the concert!
The show kicked off with Sari Rose Barron singing Anna K. Jacobs' song of new motherhood, "Lullaby", followed by Sittichai Chaiyahat performing Rosser & Sohne's lovely "Nothing More," and Zach Spound's world premiere of his original piece, "The Right Thing" (from the point of view of James Comey)! Next, twelve year old Hayley Shukiar brought down the house with Barnett & Homokay's "The Irrational Song," followed by Adam J. Rineer's intense "She Doesn't Know Me," sung by Amber Hurst-Martin.
The evening kept rocking with a special guest performance from the ALNM Award winner for Outstanding Songwriting at the Hollywood Fringe Festival, TURBULENCE, from acclaimed LA-based musical comedy collective, Robot Teammate. Pamela Paul performed her original song, "Widow Blues," with Sam Morgan on sax, followed by the duo of Justin Michael Wilcox and Marc Ginsburg as a pair of pigs on an adventure in "Dirt of Our Own" by Rob Rokicki. Broadway's Jason Michael Snow delivered the torch-y "The Mercy of Love" from Mark Sonnenblick's MIDNIGHT AT THE NEVER GET, followed by Matt Gould performing his original song about these political times,"Echo". To close out the evening, the audience was given a sneak peek of Celebration Theatre's upcoming West Coast premiere of THE VIEW UPSTAIRS by Max Vernon, featuring Matthew Hancock, Darren Bluestone, Joey Ruggiero, Benai Boyd, Rehyan Rivera, Jake Anthony, Chala Savino, and Pip Lilly.
Join the A Little New Music mailing list to keep up-to-date with information about upcoming shows at www.alittlenewmusic.org!
Photos by Justin Michael Wilcox except where noted.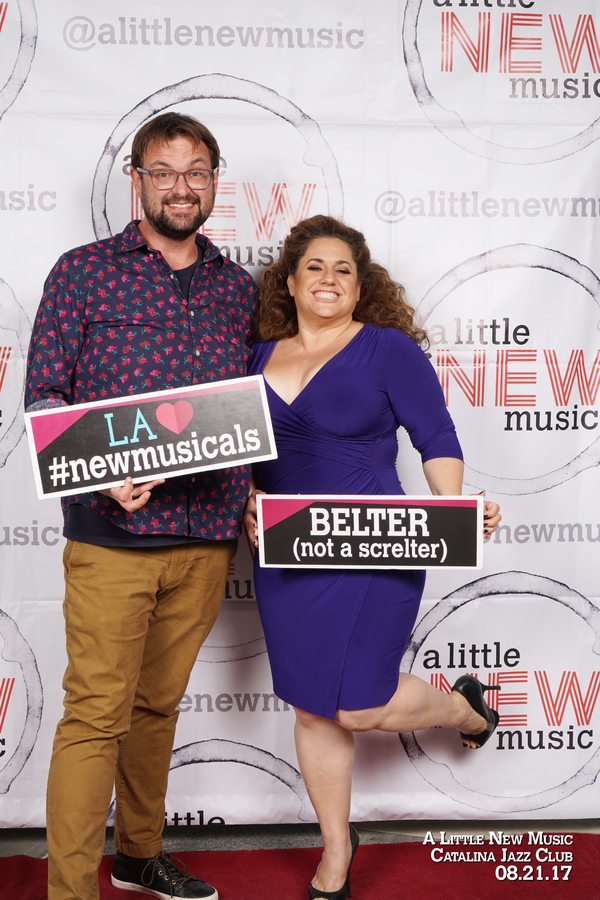 Co-hosts Ryan O'Connor and Marissa Jaret Winokur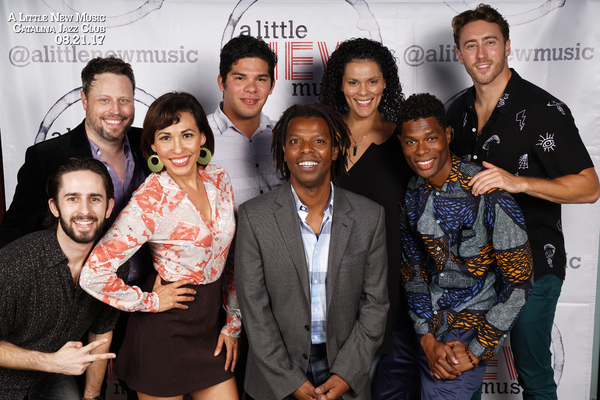 the cast of THE VIEW UPSTAIRS

Sari Rose Barron and Peter Welkin

Hayley Shukiar

Robot Teammate

ALNM alum Michael A. Shepperd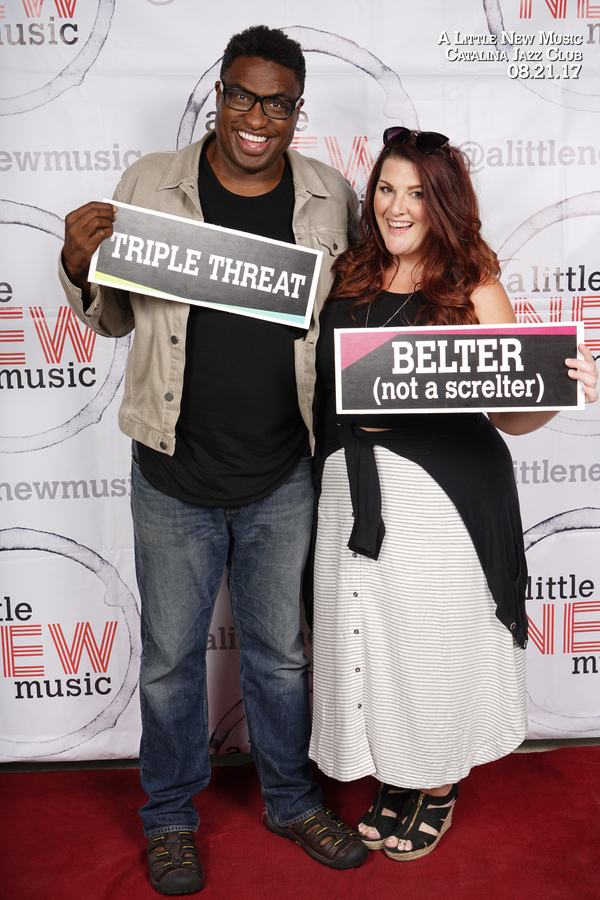 Guests Michael-Leon Wooley and Kymberli McKanna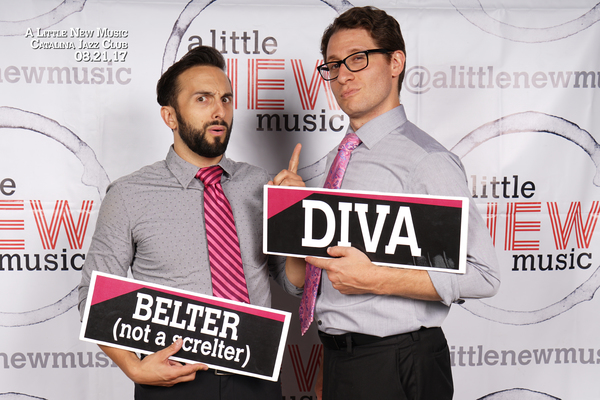 Justin Michael Wilcox and Marc Ginsburg photo credit: Brynn Stanley

Pamela Paul

Gregory Nabours and Jason Michael Snow

Gregory Nabours photo credit: Amy Francis Schott

Sari Rose Barron photo credit: Amy Francis Schott

Sittichai Chaiyahat

Zach Spound

Hayley Shukiar photo credit: Amy Francis Schott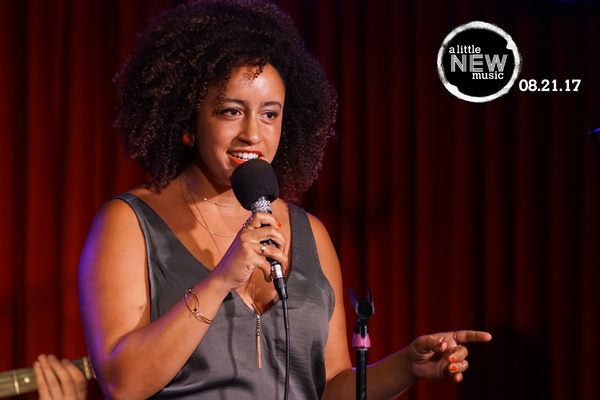 Amber Hurst-Martin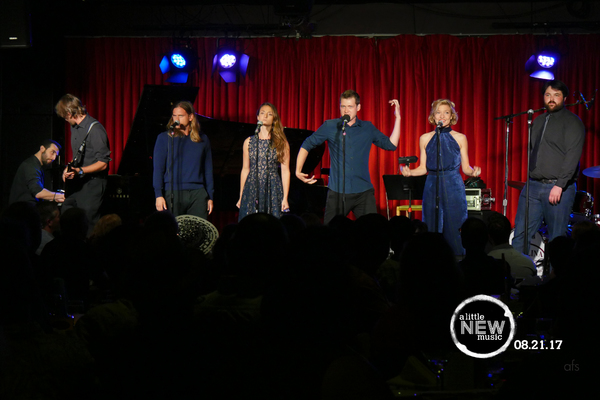 Robot Teammate photo credit: Amy Francis Schott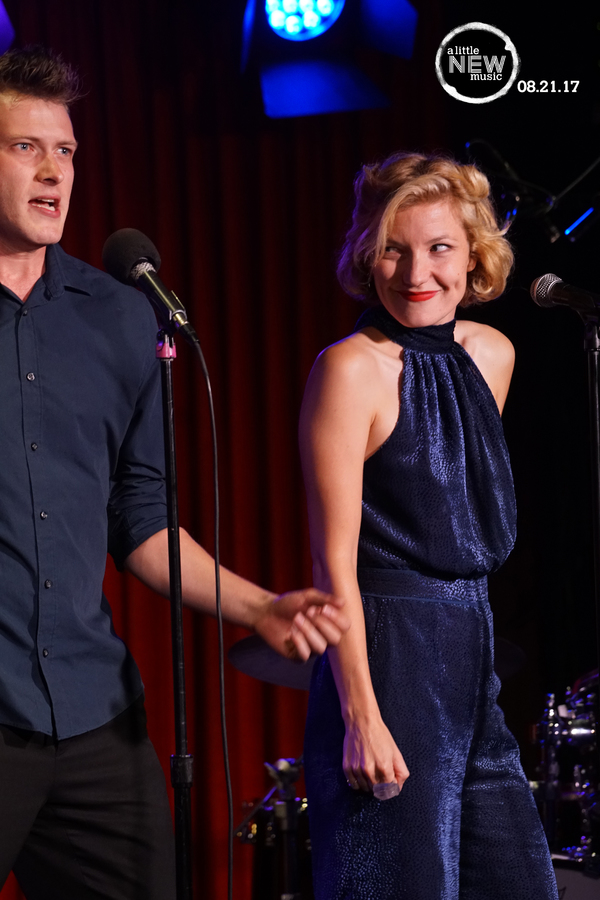 Miles Crosman and Kat Primeau of Robot Teammate

Pamela Paul with Greg Sadler and Sam Morgan photo credit: Amy Francis Schott

Marc Ginsburg and Justin Michael Wilcox photo credit: Amy Francis Schott

Jason Michael Snow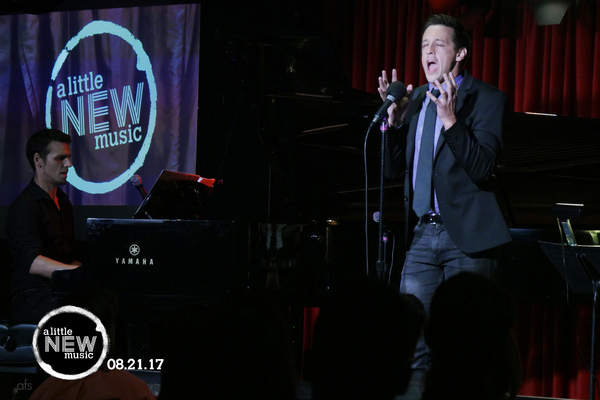 Gregory Nabours and Jason Michael Snow photo credit: Amy Francis Schott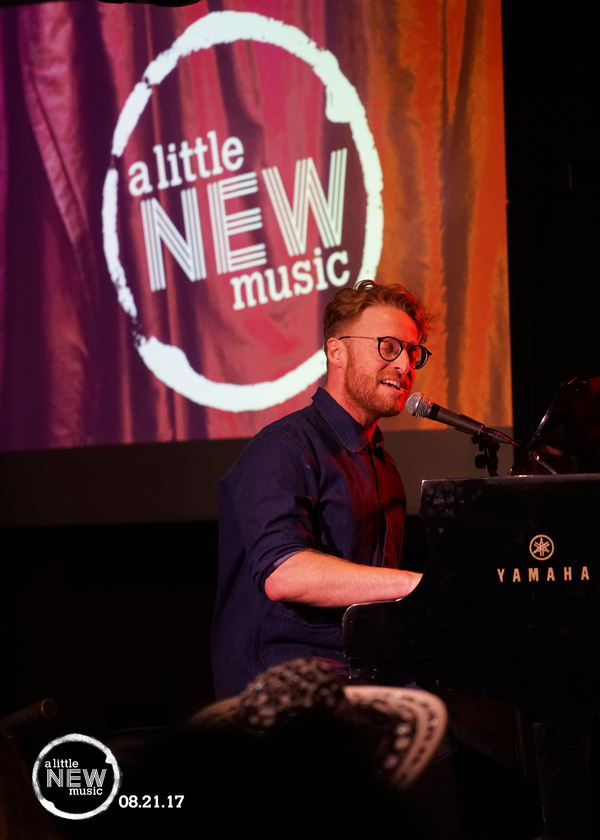 Matt Gould

Matt Gould Photo credit: amy francis schott

The cast of Celebration Theatre's THE VIEW UPSTAIRS photo credit: Amy Francis Schott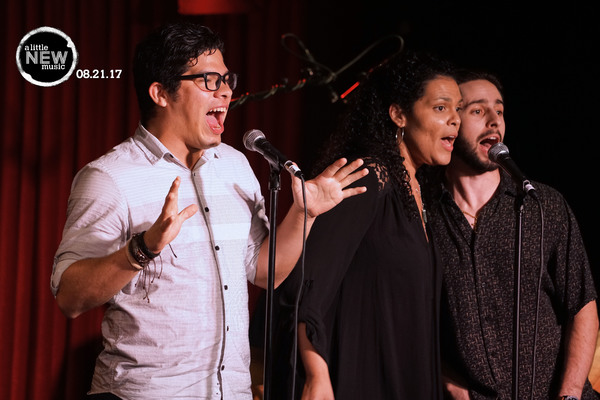 Rehyan Rivera, Benai Boyd, and Joey Ruggiero of THE VIEW UPSTAIRS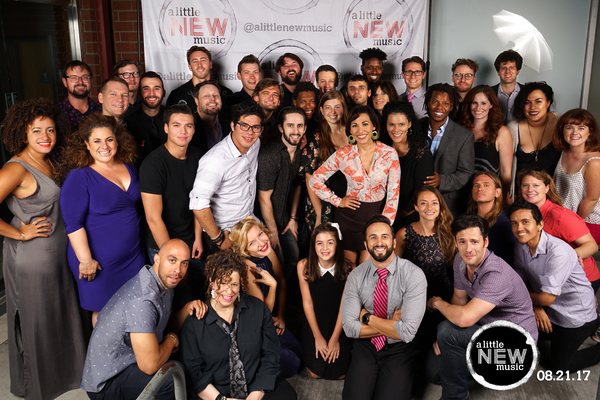 The A Little New Music 8.21.17 company
Seated: co-producer Kila Packett, co-producer amy francis schott, Kat Primeau, Hayley Shukiar, Justin Michael Wilcox, Molly Dworsky, co-producer Christopher Maikish, Chris Bramante, Shen Heckel, co-producer Corey Lynn Howe
Standing: First row: Amber Hurst-Martin, Marissa Jaret Winokur, Sittichai Chaiyahat, Rehyan Rivera, Joey Ruggiero, Chala Savino, Benai Alicia Boyd, Hannah Bushyeager
Middle row: co-producer Peter Welkin, Sam Johnides, Jake Anthony, Branson P. NeJame, Matthew Hancock, Emily Rosenfield, Gregory Nabours, Pamela Paul, Pip Lilly, Sari Rose Barron, Katie Porter
Back row: Ryan O'Connor, Eric McCann, Darren Bluestone, Miles Crosman, Dave Reynolds, Jason Michael Snow, Eran Scoggins, Marc Ginsburg, Matt Gould, Zach Spound
Related Articles View More Los Angeles

Stories

Shows
More Hot Stories For You