Photo Coverage: 'Bloody Bloody Andrew Jackson' LA Opening
The new musical Bloody Bloody Andrew Jackson had its world premiere Sunday at Center Theatre Group's Kirk Douglas Theatre, in Culver City, and is set to run through February 17th.
Bloody Bloody Andrew Jackson
is described as "a dark and funny emo rock musical" written by Alex Timbers with music and lyrics by
Michael Friedman
.  Produced by CTG and The Public Theater, it is directed by Alex Timbers and "tells the story of Jackson's rise from a humble frontier background to battle the British, the Spanish, Native Americans and a young nation's already calcified political system, bringing populism and the Democratic Party to the American people. Using broad comedy and painful irony, Timbers and Friedman breathe life into Andrew Jackson, a man whose larger-than-life character made him the rock star of his age but whose leadership sent a young nation down some troubling paths."
Cast includes Anjali Bhimani, Will Collyer, Diane Davis, Zack DeZon, Erin Felgar, Kristin Findley, Jimmy Fowlie, Patrick Gomez, Sebastian Gonzalez, Will Greenberg, Greg Hildreth, Brian Hostenske, Adam O'Byrne, Matthew Rocheleau, Ben Steinfeld, Ian Unterman, Benjamin Walker and Taylor Wilcox.
Tickets available by calling 213-628-2772, on-line at
CenterTheatreGroup.org
, in person at the Center Theatre Group box office (at the Ahmanson Theatre at the Music Center in downtown Los Angeles) or at the Kirk Douglas Theatre box office, located at 9820 Washington Blvd. in Culver City, two hours prior to performances.
Photos by Ryan Miller/Capture Imaging.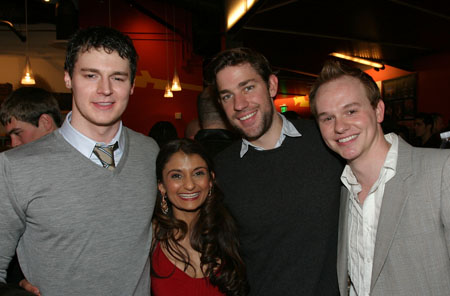 Benjamin Walker, Anjali Bhimani, John Krasinski and Brian Hostenske

Benjamin Walker, Anjali Bhimani, John Krasinski and Brian Hostenske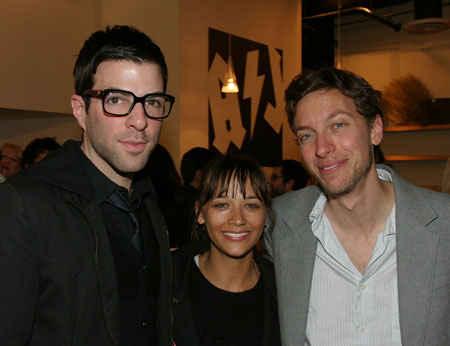 Zachary Quinto, Rashida Jones and Composer/Lyricist Michael Friedman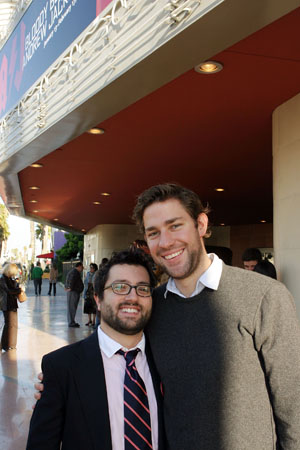 Dramaturg Mike Sablone and John Krasinski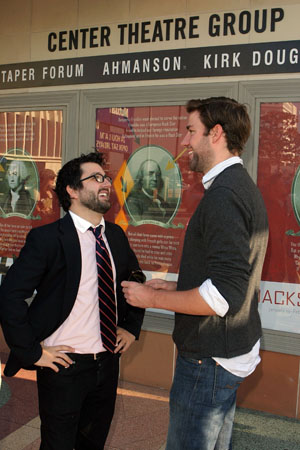 Mike Sablone and John Krasinski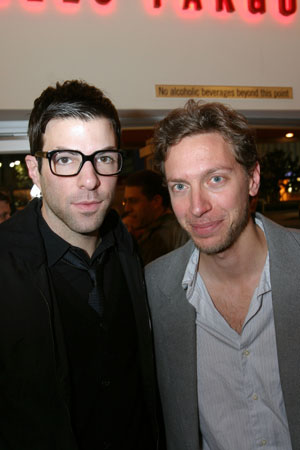 Zachary Quinto and Michael Friedman

CTG Artistic Director Michael Ritchie and Mike Sablone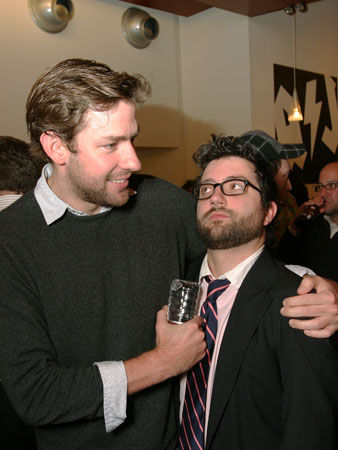 John Krasinski and Mike Sablone

Taylor Wilcox and Will Greenberg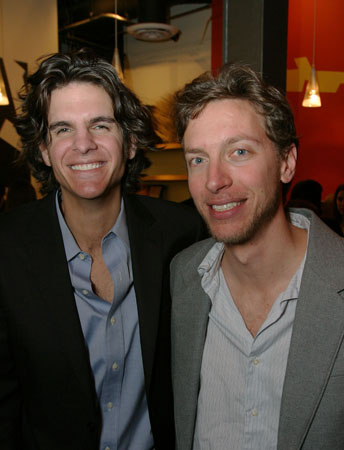 Writer/Director Alex Timbers and Michael Friedman

Adam O'Byrne, Brian Hostenske and Benjamin Walker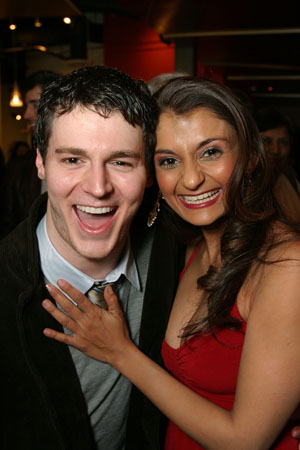 Benjamin Walker and Anjali Bhimani 

Benjamin Walker, Rashida Jones and Michael Friedman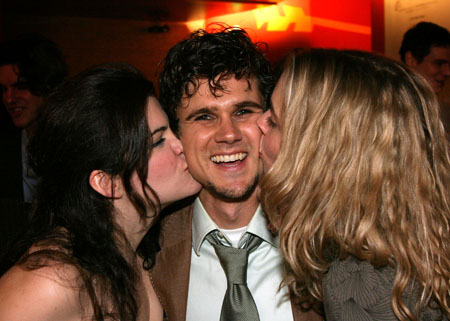 Diane Davis, Will Collyer and Taylor Wilcox

Will Greenberg and Erin Felgar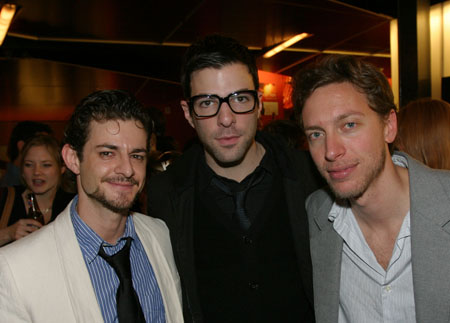 Ian Unterman, Zachary Quinto and Michael Friedman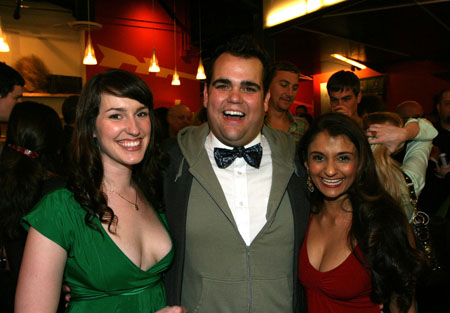 Erin Felgar, Greg Hildreth and Anjali Bhimani

Music Director Gabriel Kahane, Ben Steinfeld and Alex Timbers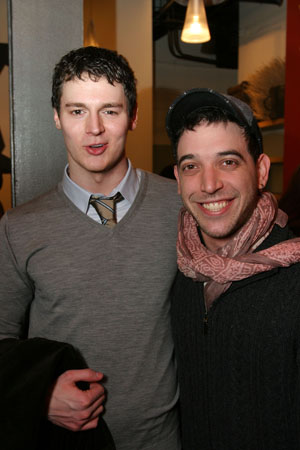 Benjamin Walker and Matt Sax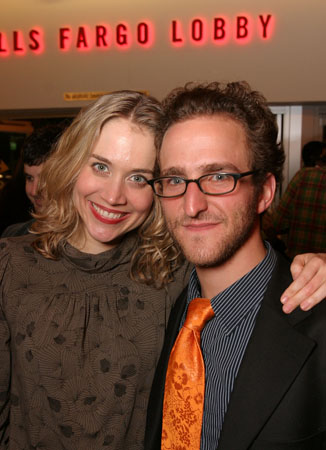 Taylor Wilcox and Will Greenberg 

Alex Timbers, Benjamin Walker and Michael Friedman

Diane Davis, Will Collyer and Taylor Wilcox

CTG Managing Director Charles Dillingham, Christopher Ashley and CTG Associate Producer Kelley Kirkpatrick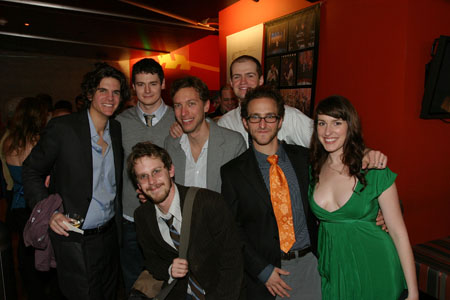 Alex Timbers, (Back) Benjamin Walker, (Front) Matthew Rocheleau, Michael Friedman and Adam O'Byrne, Will Greenberg and Erin Felgar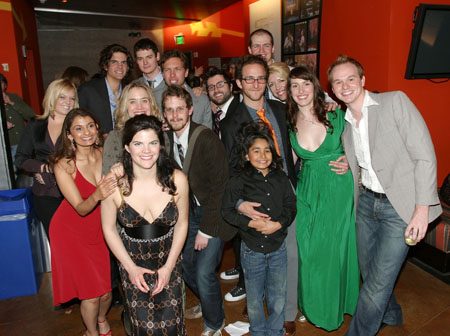 The cast and creators