Photos: 3-D Theatricals' PARADE Celebrates Opening at Plummer Auditorium
3-D Theatricals presents PARADE now through May 26, 2013 at Plummer Auditorium, 201 East Chapman Ave, Fullerton, Calif., directed by T.J. Dawson, choreographed by Dana Solimando and musically directed by David Lamoureux. BroadwayWorld was there for opening night and brings you photos from the celebrations below!
PARADE is a tragic and true story of the 1913 trial of a Brooklyn-born Jewish factory manager Leo Frank who was accused of raping and murdering a 13 year old employee, Mary Phagan. Already guilty in the eyes of those around him, the trial, sensationalized by the media, aroused anti-Semitic tensions in Atlanta and the state of Georgia.
Helped by his loving wife and principled governor, Frank's sentence was commuted due to possible problems with the trial and transferred to a prison in Milledgeville, Georgia. The ending is both sad and poignant, yet resonates as if the events had taken place today.
PARADE is an award winning musical with a book by Alfred Uhry (DRIVING MISS DAISY) and music and lyrics by Jason Robert Brown. The musical was first produced on Broadway at the Vivian Beaumont Theater on December 17, 1998. The production was directed by Harold Prince and closed February 28, 1999, after 39 previews and only 84 regular performances. However, in this short time the musical made such and impact that it won Tony Awards for Best Book and Best Original Score (out of nine nominations) and six Drama Desk Awards. The show has enjoyed a U.S. national tour and numerous professional and amateur productions in both the U.S. and abroad.
3-D Theatricals Parade includes Original Broadway Cast Member Rufus Bonds J.r. recreating his role as Jim Conley, the janitor at the National Pencil Company and star witness at the trial. Also included in the cast is Broadway veteran and Mark Taper Forum revival cast member Robert Yacko taking on the role of Governor Jack Slaton, while the role of Hugh Dorsey is played by Broadway veteran Norman Large.
Starring (In alphabetical order): Caitlin Humphreys (Lucille Frank), Harrison White* (Newt Lee), Jeanette Dawson (Mrs. Phagan), Jeff Skowron* (Leo Frank), Jordan Lamoureux (Frankie Epps/ Young Soldier), Norman Large* (Hugh Dorsey), Robert Yacko* (Gov. Jack Slaton), Rufus Bonds Jr. * (Jim Conley), Valerie Rose Lohman (Mary Phagan), Zach Ford* (Britt Craig)
With (in alphabetical order): Abby Bolin (Ensemble), Allen Everman (Ensemble), Allyson Spiegelman (Ensemble), Amy Glinskas (Ensemble), Andrew Ross Wynn* (Floyd McDaniel/ Ensemble), Brennley Brown (Essie), Christopher Van Etten (Ensemble), Connor Berkomapas (Ensemble), Danny Michaels (Mr. Peavy/ Ensemble), David LaMarr (Riley), E.E. Bell* (Luther Rosser/ Officer Ivey), Gordon Goodman* (Tom Watson/ Officer Starnes), Jenelle Lynn Randall* (Minnie McKnight/ Ensemble), Jenna Lea Rosen (Monteen), Joanna Jones (Angela), Kirklyn Robinson (Ensemble), Leslie Stevens* (Sally Slaton/ Ensemble/Dance Captain), Lisa Dyson (Lizzie Phagan), Micaela Martinez (Lila/ Ensemble), Natalie Sachse (Ensemble), Renna Nightingale (Iola Stover), Robert W. Laur* (Old Soldier/ Judge Roan), Ryan Ruge (Ensemble), Sharie Nitkin (Ensemble), William Shaffner (Ensemble), Zack Crocker (Ensemble) *Represents member of Actors Equity Association
3-D Theatricals has assembled an award-winning design team for this production of Parade. The Set Design is by Tom Buderwitz, the Lighting Design is by Jean Yves Tessier, the Sound Design is by John Feinstein. The Costume Design is by Shon Le Blanc and the Wardrobe Supervisor is Yolanda Rowell. The Props Design is by Teresa Hanrahan. The Production Stage Manager is Lisa Palmire* and the Assistant Stage Manager is Terry Hanrahan* Wig Designers are Cliff Senior and Kat Senior and the Crew Chief is Jim Mora.
3-D Theatricals (3DT) is the newest professional theatre company in Orange County and South Bay. 3DT has already been recognized by critics and patrons alike for providing a caliber of shows in comparison to National Tours and Broadway! 3DT hopes to provide inspiration for youth to explore the arts further, and see what heights it can take them to. 3DT has been establishing quite a reputation for bringing new and edgy titles direct from Broadway, and giving a fresh approach to the classics, offering something for the seasoned theatre enthusiast and the next generation of audiences.
Tickets: 714-589-2770 Ext 1 or www.3DTshows.com. Remote Box Office Hours: 11 - 5 Mon - Fri 12 - 6 Sat. Theater Box Office Hours: Two hours prior to performances at the theater or by telephone.
Photo Credit: Lily Lim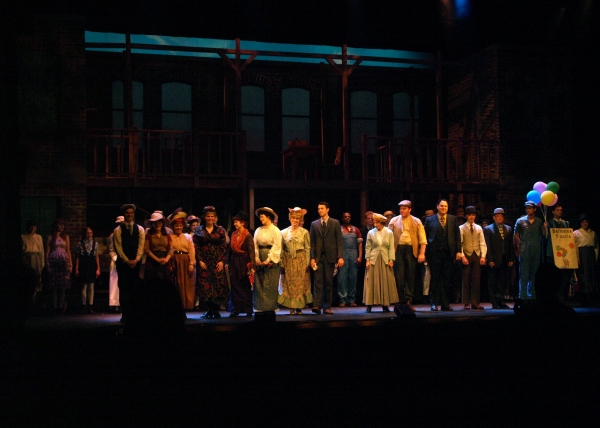 Curtain Call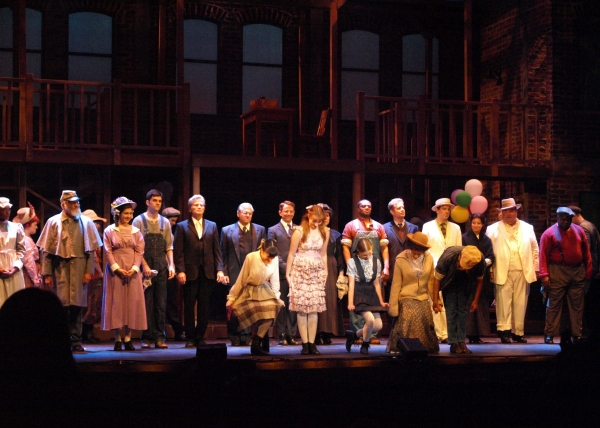 Curtain Call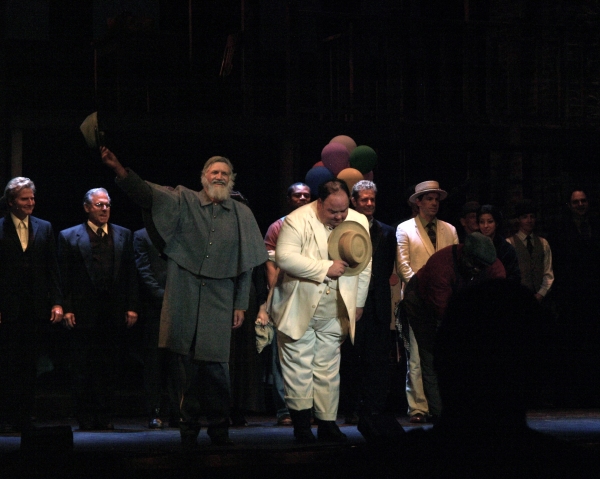 Curtain Call

Curtain Call

Curtain Call

Curtain Call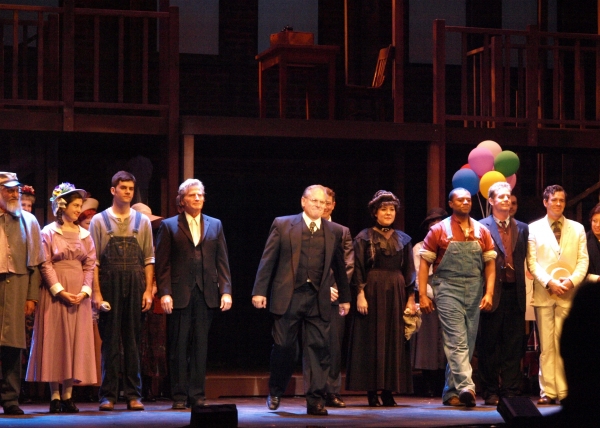 Curtain Call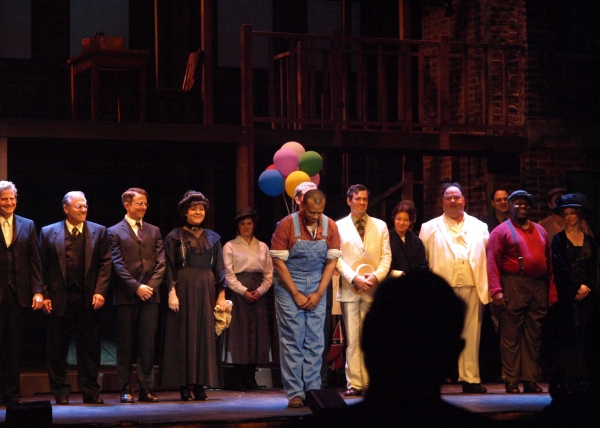 Curtain Call

Curtain Call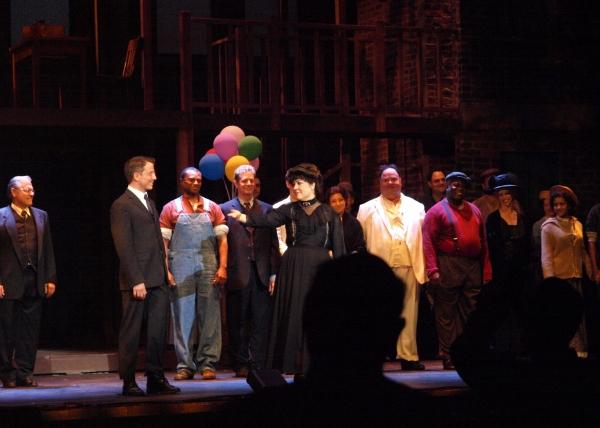 Curtain Call

Curtain Call

Curtain Call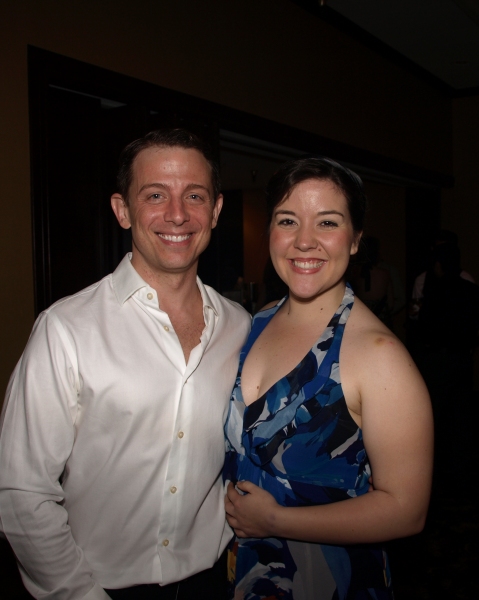 Jeff Skowron and Caitlin Humphreys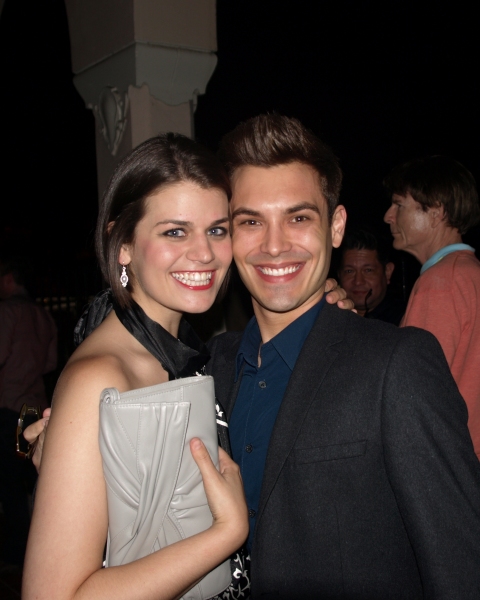 Kristen Lamoureux and Nick Adorno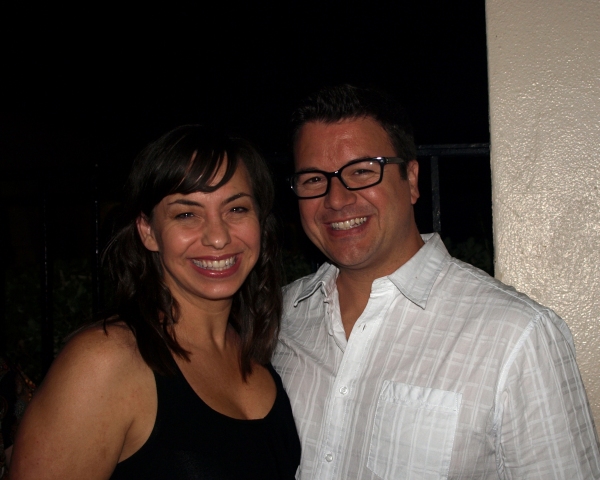 Darcie Roberts and Troy Magino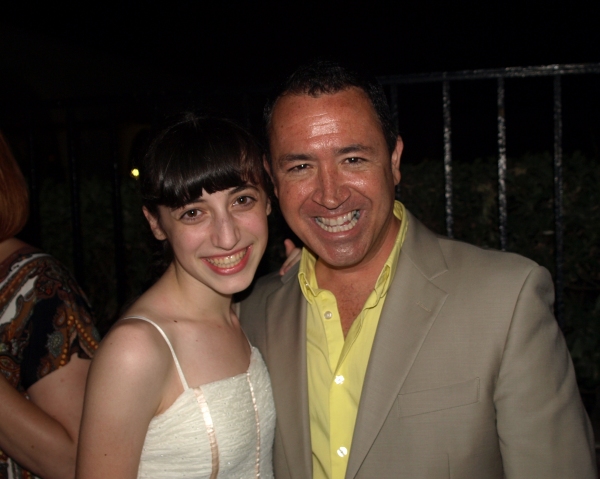 Jenna Lea Rosen and Steven Glaudini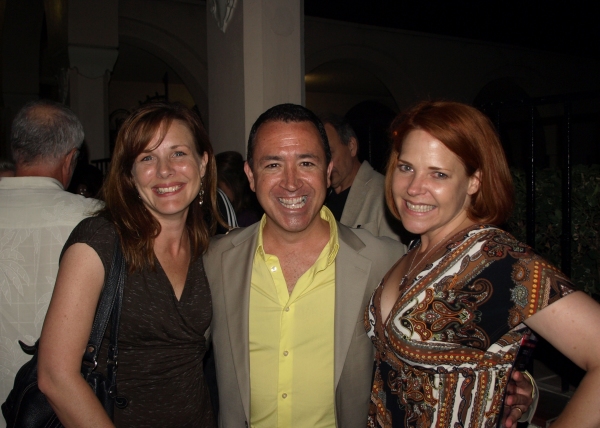 Kim Huber, Steven Glaudini, and Bets Malone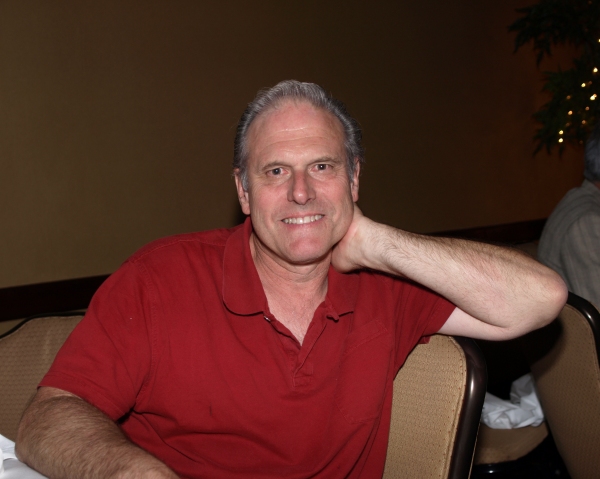 Norman Large

Brad Fitzgerald, Kristen Lamoureux, Bobbie Ford, and Zachary Ford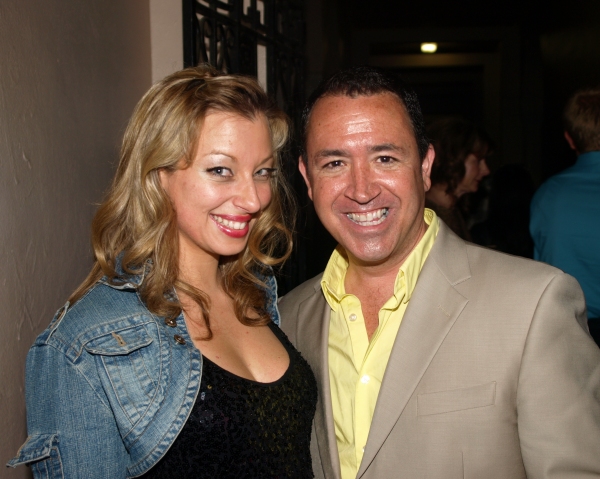 Jeanette Dawson and Steven Glaudini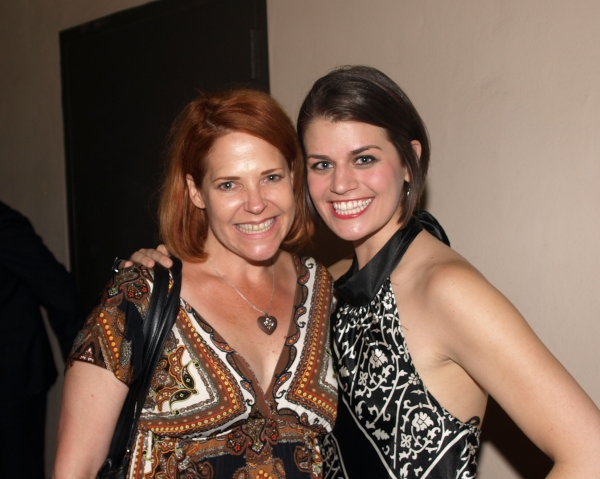 Bets Malone and Kristen Lamoureux

Director T.J. Dawson and Shauna Markey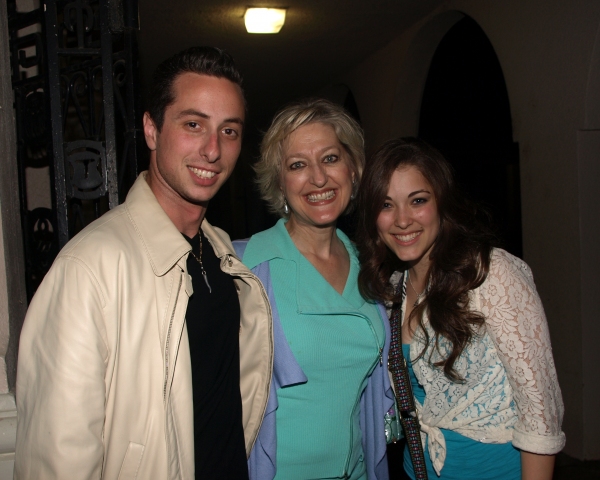 Nick Bernardi, Tamara Zook, and Tessa Grady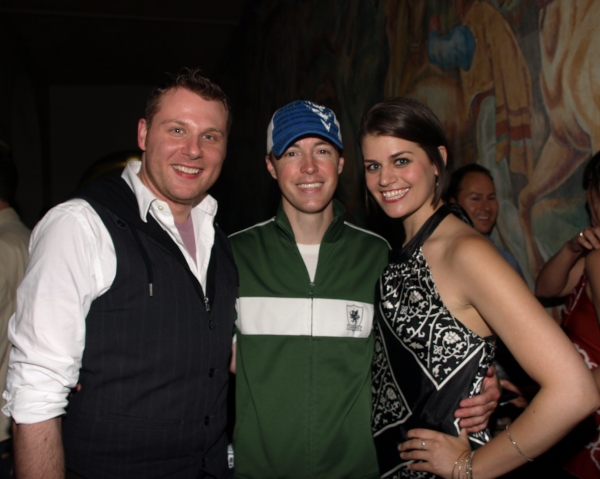 William Martinez, Allen Everman, and Kristen Lamoureux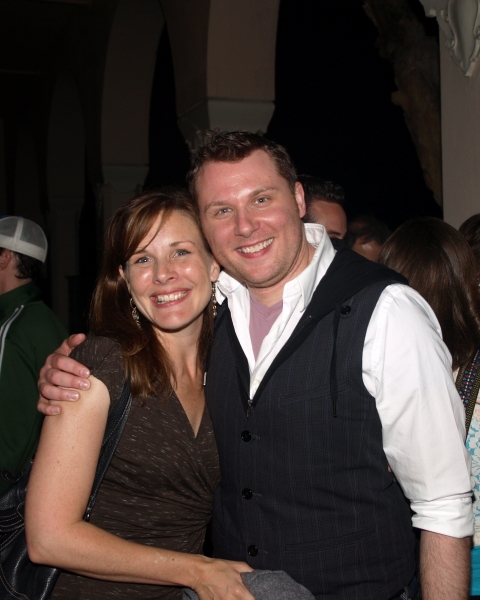 Kim Huber and William Martinez

Robert Yacko, Leslie Stevens, T.J. Dawson, and Lina Alfinito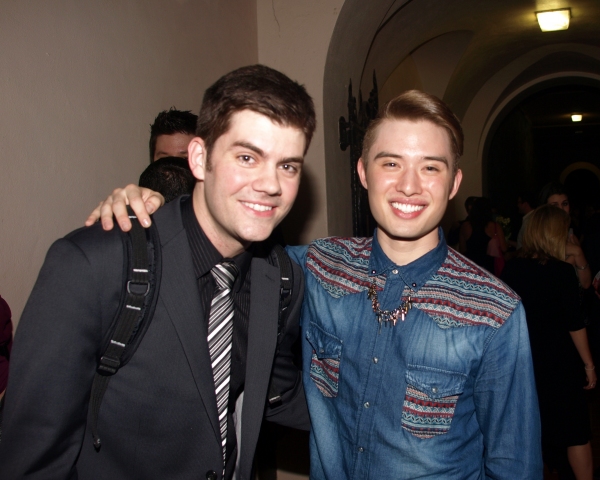 Jordan Lamoureux and Chester Lockhart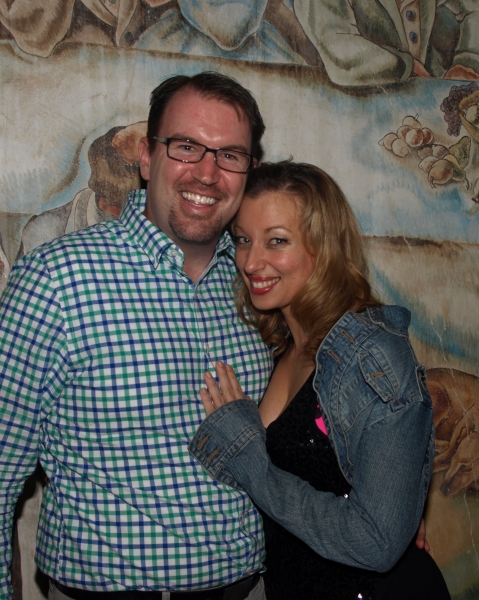 Brad Fitzgerald and Jeanette Dawson

Zack Crocker and Dylan Pass

Jenna Lea Rosen, Renna Nightingale, Brennley Brown, and Valerie Rose Lohman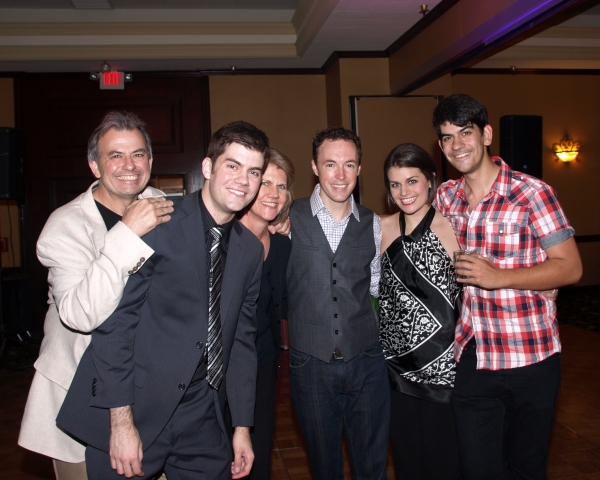 Jordan Lamoureux, Julie Lamoureux, Allen Everman, Kristen Lamoureux, and Musical Director David Lamoureux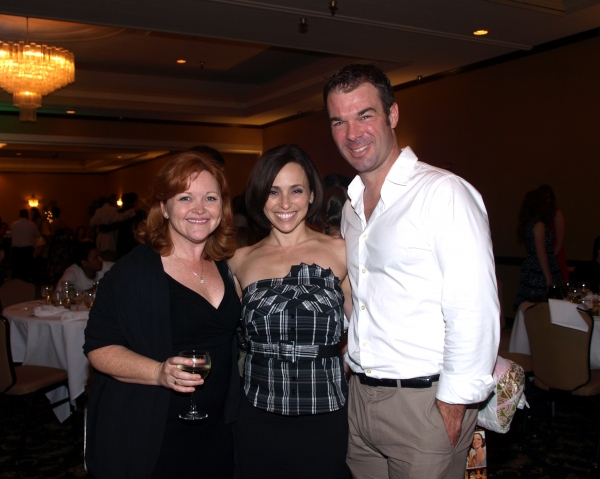 Shauna Markey, Choreographer Dana Solimando, and Buck Mason

Robert W. Laur and E. E. Bell

Amber Snead and Grant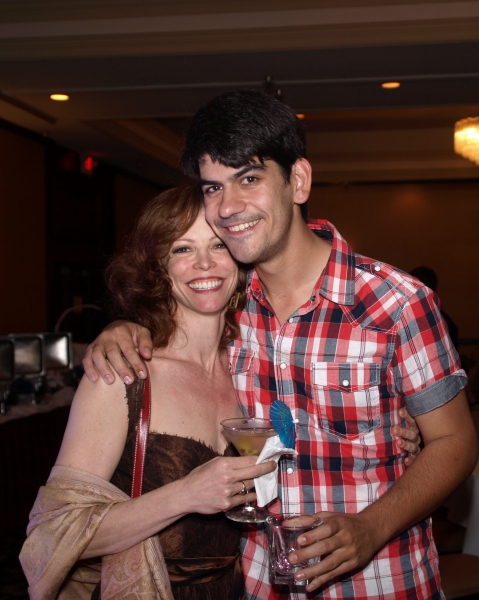 Leslie Stevens and David Lamoureux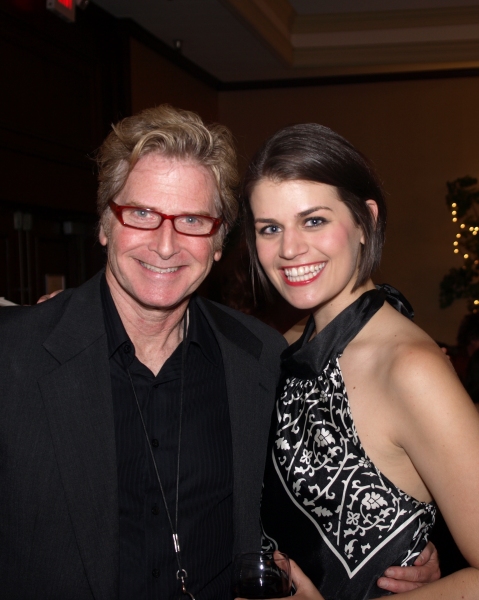 Gordon Goodman and Kristen Lamoureux

Nick Adorno and Alyssa M. Simmons

Patrick Kilian and Harrison White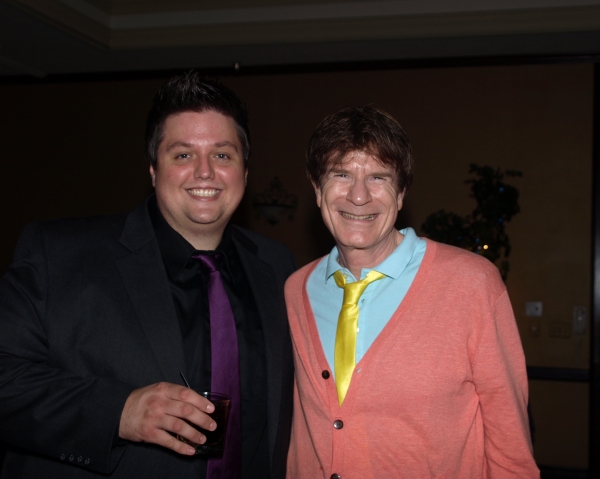 T.J. Dawson and Steven Stanley

Jeanette Dawson and Co-Producer Gretchen Dawson

Jeanette Dawson, Gretchen Dawson, and Britney Hammond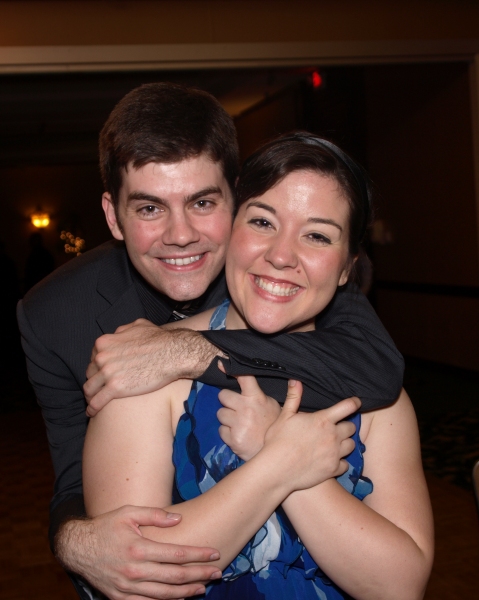 Jordan Lamoureux and Caitlin Humphreys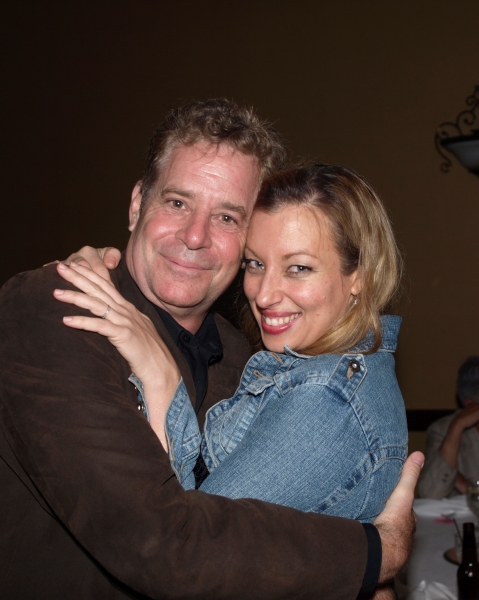 Robert Yacko and Jeanette Dawson

Nick Adorno, Hanna Jean Simmons, Britney Hammond, Gretchen Dawson, Alyssa M. Simmons, and Micaela Martinez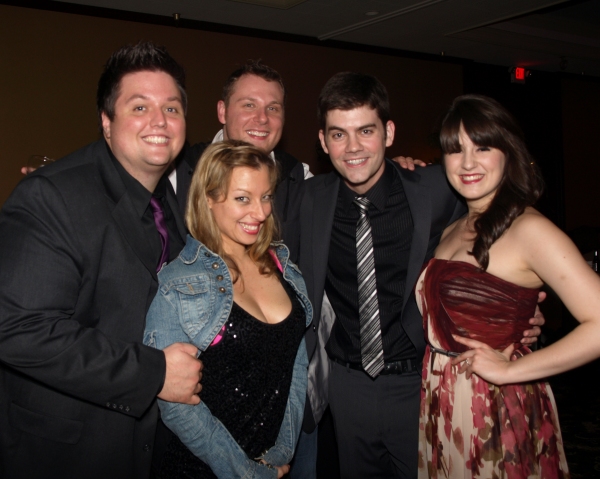 T.J. Dawson, Jeanette Dawson, William Martinez, Jordan Lamoureux, and Micaela Martinez

Shauna Markey, Jeanette Dawson, T.J. Dawson, and Tamara Zook

Kathy Deitch and Abby Bolin

Nick Adorno and Zack Crocker