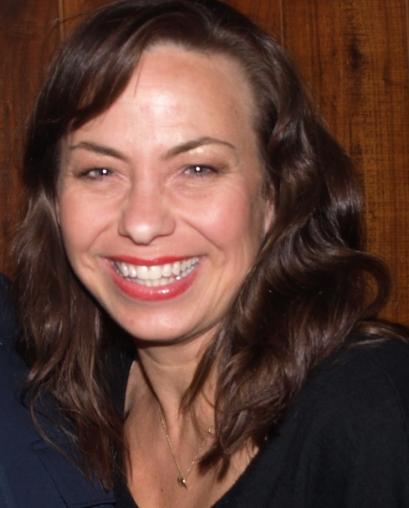 Date of Birth: December 12
Latest News on Darcie Roberts
Stage Credits

Leap of Faith
  [Los Angeles]
World Premiere, 2010
Performer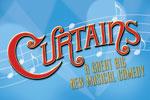 Curtains
  [Broadway]
Original Broadway Production, 2007
Roberta Wooster
Jessica Cranshaw (Understudy)
Georgia Hendricks (Understudy)
  [Los Angeles]
World Premiere, 2006
Roberta Wooster
Georgia Hendricks/Jessica Cranshaw (Understudy)
  [US Tour]
National Tour, 2003
Millie Dillmount

Aida
  [Broadway]
Original Broadway Production, 2000
Amneris (Standby) [Replacement]
  [Off-Off-Broadway]
Musicals in Mufti Concert, 1998
Performer
  [Broadway]
Original Broadway Production, 1997
Performer
  [New York]
Reading, 1996
Millie
  [Broadway]
Original Broadway Production, 1992
Irene Roth (Understudy) [Replacement]
Patricia (Understudy) [Replacement]
Polly Baker (Understudy) [Replacement]
Tess (Understudy) [Replacement]
  [Broadway]
Closed on the road, 1995
Performer
  [US Tour]
National Tour, 2000
Lola
Darcie Roberts Awards and Nominations
Helen Hayes Awards - 2005 - Outstanding Lead Actress, Non-Resident Production
Darcie RobertsThoroughly Modern Millie
Darcie Roberts News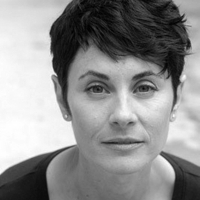 5-Star Theatricals Announces 5-STAR AT HOME Series of Workshops and Talkbacks, Featuring Beth Malone, Barrett Foa, and More
by Stephi Wild - Jun 6, 2020
5-STAR THEATRICALS has announced a series of workshops and talk backs featuring some of the stars and creative teams from 5-Star's archives of fantastic productions.
Photo Coverage: Check Out Photos of Sutton Foster & Friends at Live From Lincoln Center's STARS IN CONCERT Airing 4/20 on PBS
by Macon Prickett - Apr 17, 2018
Two-time Tony winner Sutton Foster brings her irresistible talent and effusive charm to the intimate Appel Room for a headlining night of songs and stories with special guest, two-time Tony nominee Jonathan Groff. Andrew Wilk is the Executive Producer of Live From Lincoln Center. This Stars In Concert episode is directed by Annette Jolles and will premiere April 20, 2018 at 9:00 p.m. on PBS.
BWW Review: KRITZERLAND Celebrates 5th Anniversary with Style
by Don Grigware - Sep 8, 2015
On Sunday September 6 at Sterling's Upstairs at the Federal, Kritzerland Records celebrated its 61st show and 5 year anniversary. On hand were affable host Kritzerland producer Bruce Kimmel, musical director extraordinaire John Boswell at the piano and a bevy of super talented singers who included: Brennley Brown, Hadley Miller, Jenna Lea Rosen, Sami Staitman, Robert Yacko, Damon Kirsche, Darcie Roberts, Sharon McNight, Jason Graae, and special guest star Tony Award winner Sammy Williams. What a cast and what a fabulous evening of entertainment entitled The Songs That Got Away IV!
Rubicon Theatre's THE LAST FIVE YEARS Announces Director and Full Cast
by Matt Smith - Jan 19, 2015
December 18, 2014 (Ventura, CA) - Rubicon Theatre Company of Ventura has just announced the director and cast for the company's mainstage production of The Last Five Years, Jason Robert Brown's emotionally powerful, intimate pop musical about two New Yorkers in their twenties who fall in love and try to hold on to each other when life leads them in opposite directions. Rubicon's production will be helmed by Rubicon Resident Artist Stephanie A. Coltrin, who won an Ovation Award for Miss Saigon in L.A. The role of up-and-coming novelist Jamie Wellerstein will be played by Louis Pardo, whose credits include the National Tour of Jesus Christ Superstar with Ted Neeley and work with South Coast Rep, San Diego Rep, and Musical Theatre Guild. Ashley Fox Linton stars opposite Pardo as Cathy Hiatt, an aspiring young actress. Fox Linton's credits include Glinda in the Broadway National Tour of Wicked and Cosette in Les Miserables.
2014 BroadwayWorld Wichita Winners Announced - Deb Campbell, Darcie Roberts & More!
by BWW Special Coverage - Jan 16, 2015
Votes are cast; polls are closed; and results have been tabulated! This was our biggest year yet! After a record number of voters in more than 60 regions worldwide, BroadwayWorld is very excited to announce the 2014 Wichita winners! Thanks to all who voted, and huge congratulations to all the winners!
Last Chance to Vote for the BroadwayWorld Wichita Awards
by BWW Special Coverage - Dec 26, 2014
It's your last week to vote for the 2014 BroadwayWorld Wichita Regional Awards! Check out the latest live stats as of December 26th. Voting closes at the end of the year, in under one week!
Darcie Roberts Videos
STAGE TUBE: Behind the Scenes of Music Theatre Wichita's 'JOSEPH'
by Stage Tube - Jul 11, 2014
Music Theatre Wichita continues its 43rd summer season this week with the third of its five large-scale productions, Tim Rice and Andrew Lloyd Webber's first show, Joseph and the Amazing Technicolor® Dreamcoat, at Century II Concert Hall in downtown Wichita, KS. Click below to go behind the scenes with the cast and creative team!
Darcie Roberts Frequently Asked Questions
How many Broadway shows has Darcie Roberts been in?
Darcie Roberts has appeared on Broadway in 5 shows.
How many West End shows has Darcie Roberts been in?
Darcie Roberts has not appeared in the West End
What awards has Darcie Roberts been nominated for?
Outstanding Lead Actress, Non-Resident Production (Helen Hayes Awards) for Thoroughly Modern Millie .