Kate Linder Stars In DESPERATELY SEEKING LOVE Fridays At The Whitefire Theatre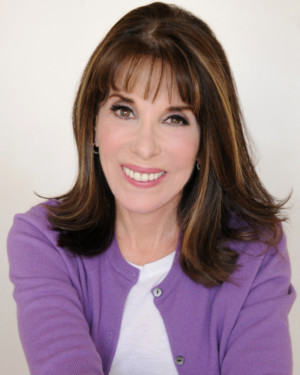 Kate Linder has portrayed Esther Valentine on CBS' The Young and the Restless, the #1 rated soap opera, for 36 years. In 2008, Linder received a star on the Hollywood Walk of Fame. Linder was in the recent feature films Hysteria, Erased, Miss Meadows, Garry Marshall's Mother's Day and The Charnel House and in several upcoming feature films including Charlie Matthau's Book of Leah, Stereotypically You, Voice from the Stone and A Song for the Living. She has been the celebrity spokesperson for The ALS Association for over a decade since her late brother-in-law's initial diagnosis. She's a longtime board member for SAG-AFTRA and a former two-time Governor of the Television Academy.
Keith Coogan, the grandson of legendary character actor Jackie Coogan, has established his own successful career starring in hit films including Adventures in Babysitting, Don't Tell Mom The Babysitter's Dead, Toy Soldiers and iconic TV shows includingThe Waltons, CHiPS, Eight is Enough and many more.
Heidi Cox-is a very funny comedienne and actress who is the creator, writer and star of the series, Stalking LeVar.
Melissa Disney is an award-winning actress whom you've heard on The Simpsons and as the title character of Ginger on the Nickelodeon series, As Told By Ginger. Disney has also been the voice of the Emmy Awards seven times, the Academy Awards, the Billboard Music Awards and the Country Music Awards. She was also the first female to ever voice a movie trailer for Gone In 60 Seconds. Disney has been in the feature films Up In the Air, In A World and Searching.
Mark Elias has worked on many TV shows including Teen Wolf, Castle, Justified and CSI. He wrote/starred in the short film Boulevard of Unspoken Dreams as Charlie Chaplin.
Thomas F. Evans is best known for Criminal Minds, Borderline and Hunky Dory.
Moosie Drier is a director, actor and voiceover artist whose credits include Reba, Storks, Kung Fu Panda, The Wolverine and many more.
For more information visit: www.ryanpauljamesproductions.com
Kate Linder received a star on the Hollywood Walk of Fame on April 10, 2008 and Mayor Antonio Villaraigosa, Y&R co-creator Lee Phillip Bell and castmate Jeanne Cooper spoke at her well-attended ceremony. Kate had roles in the feature films Hysteria (2012) and Erased (2013), Miss Meadows (2014), Garry Marshall's Mother's Day (2016) and The Charnel House. Linder wrapped several more upcoming features including Charlie Matthau's Book of Leah, Stereotypically You, Voice from the Stone and A Song For the Living.
If you're Kate Linder, you don't quit your job as a United Airlines flight attendant because you're cast for a one-day, one-line role on The Young and the Restless. Linder has done both jobs simultaneously for the 36 years she's been on the #1 rated soap opera (that's #1 every single week for 32 years) in daytime television -- with the resulting confusion among passengers creating hilarious anecdotes. The passenger/fan response has been overwhelming and incredulous. Fortunately, she's been working only the first-class section for decades and unlike Linder, none of her co-workers there have graced the covers of soap opera magazines. She was preparing for take-off on a flight when the late Johnny Grant called to inform her she had been selected for a Star on the Walk of Fame. Linder is also active with the USO, visiting troops in the US, in Afghanistan, Pakistan, Korea and Guantanamo Bay. In late '05, Linder was elected Governor of the Daytime Programming Peer Group of the Academy of Television Arts and Sciences (yup, the folks who put on the Emmys), she was reelected in '07 for a second two-year stint. She is currently an active and longtime board member for SAG-AFTRA.
Linder, as Esther Valentine (so named because Linder was married on Valentine's Day), confidante/ housekeeper to the soap's wealthy and powerful matron, Katherine Chancellor (portrayed by the late Jeanne Cooper) has often been called upon to add a touch of humor to the show. Her character has been perennially unlucky in love and her two brief marriages were to con men only after the Chancellor fortune. She and her boss were twice kidnapped in pursuit of the same fortune. Her on-screen daughter, Chloe, made Esther a doting grandma.
Kate is an eternal optimist and tireless worker for many charities and was named celebrity spokesperson for The ALS Association in early 2005. Her brother-in-law was diagnosed with ALS (Lou Gehrig's disease) in December, 2004 and Kate has gone to Washington, DC each May to lobby for more funds to fight this disease with no cure. In 2006, Linder won the organization's All-Star Award for her passionate service to the cause and won their Packman Award in 2007 and their One Starry Night Award in 2016. Kate travels around the country to participate in and encourage other volunteers at the ALS Association's fundraisers, Walk to Defeat ALS, and in their fundraising dinners for local chapters. She's also active with many AIDS charities and the Los Angeles Mission. In addition, Linder hosts three annual charity teas with a rotating group of her castmates, one for the Canadian Cancer Society each July in Vancouver and two in Toronto and Calgary for March of Dimes Canada's Conductive Education (CE) program for children and adults with neuro-motor disabilities, Linder is the ambassador for the latter program.
Links: www.katelinder.com
https://www.facebook.com/officialkatelinder
https://twitter.com/katelinder
https://instagram.com/katelinderyr
Related Articles View More Los Angeles

Stories

Shows
More Hot Stories For You