Interview: MAMMA MIA! Director Kathleen Marshall and Stars Lea DeLaria and Corbin Bleu Share Their Excitement About This Summer's Hollywood Bowl Musical Extravaganza
One of the largest natural amphitheaters in the world, with a seating capacity of nearly 18,000, the Hollywood Bowl has been the summer home of the Los Angeles Philharmonic since its official opening in 1922, and plays host to the finest artists from all genres of music, offering something for everyone. For millions of music lovers across Southern California, the Hollywood Bowl is synonymous with summer!
This year, the Bowl's annual staged musical visits the 2001 international phenomenon about a young woman's plot to uncover the identity of her father among three of her mother's former loves, all of whom are invited to her wedding on a Greek island.
But which man turns out to be her father and walks her down the aisle? Filled with ABBA's timeless songs, including "Dancing Queen" and "Voulez Vous," get ready to have the time of your life July 28-29-30 seeing MAMMA MIA! at the Hollywood Bowl, directed and choreographed by Kathleen Marshall and conducted by David Holcenberg.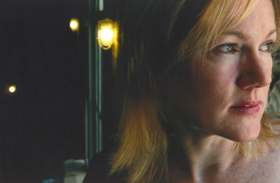 Kathleen Marshall is one of Broadway's most celebrated artists. Honored numerous times for her work on stage and screen, she has won three Tony Awards (with six more nominations) and two Drama Desk Awards (four additional nominations). Marshall has also been nominated for both an Olivier and an Emmy. The MAMMA MIA! production at the Hollywood Bowl marks her Los Angeles debut as a director/choreographer, and I recently was fortunate to speak with her, and stars Corbin Bleu and Lea DeLaria, about their excitement being involved in the musical extravaganza.
Shari Barrett (SB): On behalf of Broadway World, welcome to Los Angeles! With your incredible entertainment resume, can you tell me what first sparked your interest in live theatre?
Kathleen Marshall (KM): My older brother, Rob Marshall, who is currently editing his latest film, the sequel to "Mary Poppins," and I were taken from very early ages by our parents to see all types of entertainment in our hometown of Pittsburgh. We both become interested in it, pursued our degrees, and in my late teens, I started as a dancer in the chorus of many shows. But my first time working on Broadway was assisting my brother in his role as choreographer for "Kiss of the Spider Woman" with Chita Riviera.
(SB): I saw that production when it came to Los Angeles and it was mesmerizing. What a way to begin! Can you tell me a little about the genesis for the upcoming production of MAMMA MIA! at the Hollywood Bowl?
(KM): I have been talking to the people at the Hollywood Bowl for years about trying to find a time for us to work together on a show, and am very excited about bringing MAMMA MIA! there. The show's conductor David Holcenberg and I worked together in "Seussical" on Broadway years ago. He is fantastic and is now the International Music Supervisor of MAMMA MIA! We are absolutely thrilled to be working together again!
(SB): How will this production differ from the movie and other stagings of it?
(KM): We are doing a completely new production of the show with the same story, same characters, same Greek Island location, same wonderful songs and arrangements, but with new costume and set design as well as new direction and choreography. And it's going to be really fun presenting it at the L.A. landmark Hollywood Bowl.
(SB): Have you directed in Los Angeles before?
(KM): I have been in L.A. in the past year several times directing episodes of "2 Broke Girls," but MAMMA MIA! marks my first time directing/choreographing a stage production in Los Angeles. I directed touring shows, such as "Anything Goes" at Center Theatre Group that have toured through Los Angeles before, but this is the first time I have done anything here from the ground up.
(SB): How do you envision the choreography and conceptualize the look of a show before actually working on it?
(KM): The first thing I do is really get to know the story. So I really first consider what is happening to these characters through song, who are they, what is their emotional state right now, and then let the music inspire me. I have been enjoying Abba songs every day for a while now and I never tire of listening to them. And the book of the musical was written to incorporate Abba's already existing songs into the story - a perfect combination.
(SB): Let's talk about your involvement with the casting of the show with Corbin Bleu as Sky, Dove Cameron as Sophie, Jaime Camil as Sam, Lea DeLaria as Rosie, Jennifer Nettles as Donna, Tisha Campbell-Martin at Tanya, Hamish Linklater as Harry, and Steven Weber as Bill.
(KM): I have been very involved with the casting of the show from the beginning and am thrilled with my talented cast.
(SB): When I spoke with cast members Lea DeLaria and Corbin Bleu about the show, both shared their excitement about being involved with it. And with Lea's fans following her in "Orange is the New Black," I imagine that will pull a lot of people who may not have ever seen a production at the Hollywood Bowl into the audience.
MAMMA MIA! cast member Lea DeLaria currently appears as Big Boo on the hit Netflix show "Orange is the New Black," a role which has garnered her three SAG Awards. Her multi-faceted career as a comedian, actress and jazz musician, has in fact, spanned decades. She holds the distinction of being the first openly gay comic on television in America which led to countless Television and Film roles portraying Police Lieutenants, PE Teachers and the Lesbian who inappropriately hits on straight women in several shows. Lea was the featured vocalist at the 50th Anniversary of the Newport Jazz Festival, and has performed in some of the most prestigious houses in the world including Carnegie Hall, Lincoln Center, the Chicago Symphony, Hollywood Bowl, The Royal Albert Hall and the Sydney Opera House. Lea has five records on the Warner Jazz and Classics label and her book "Lea's Book of Rules for the World" is in its third printing at Bantam Doubleday and Dell.
And now she is bringing her "larger than life" persona to the Hollywood Bowl as Rosie in the hit musical MAMMA MIA! Along with Jennifer Nettles as Donna and Tisha Campbell-Martin as Tanya, the trio performs many of the famous ABBA hits together onstage.
(SB): Welcome to L.A. Lea! In the past, you have lived in New York and London. Where is your home base now?
Lea DeLaria (LD): I am based in Brooklyn where "Orange is the New Black" is filmed and we have 3 more seasons of the show coming up, so stay tuned everyone. The part was originally just going to be a guest role in a few episodes, but they liked me so much, they wrote more and more scenes, and now I am a regular!
(SB): And thank God they did! And with such a vast entertainment background, what was your starting point in musical theatre?
(LD): My big move to Broadway was in "On the Town" and I loved appearing there later as Eddie/Dr. Scott in "The Rocky Horror Picture Show," which was a huge hit that unfortunately, like so many other Broadway shows, was slaughtered and had to close immediately after 9/11 occurred.
(SB): I wish I had seen you in "Rocky Horror" since it is one of my favorite movies. And how is working in voice-over different than appearing live before an audience?
(LD): My current voice-over appearance as Miss Fritter, a legend at the Thunder Hollow Speedway demolition derby in "Cars 3" was so freeing since you can be anything to fit the character while doing voice-over work. When I first saw the drawing of her, I knew exactly what to do to bring that character to life. It was a blast to do!
(SB): Fritter's formidable school-bus size is intimidating, but it's her smoke stacks of doom, razor-sharp stop sign, and crazy collection of her victims' license plates that usually steers her opponents in the other direction.
(LD): And it was all done without any make-up or wardrobe changes as I will have done in so many shows. The Pixar people are geniuses who just let you play and they have hours of me voicing Fritter. In fact, I am thrilled I can now say I have been in a movie with Paul Newman (as Doc Hudson) even though he passed away in 2008, thanks to all the hours of recordings they have with him voicing that character in "Cars" which had not yet been used.
(SB): I know audiences are in for a treat seeing your feminine side onstage in MAMMA MIA! especially during your big solo number "Take a Chance on Me."
(LD): I am very excited to appear in my second show with Kathleen Marshall, and know everyone will be very surprised that I have great legs when I perform in heels and a frilly dress! I am looking forward to Los Angeles audiences seeing me look like a girl, being a girl. I am an actor and can do I, and will surprise everyone when I belt in a C-sharp down center! So please come see me at the Bowl. I love my fans and being famous is way more fun than not! So never worry about wanting to take a selfie with me when we meet. I'm so there!
(SB): Fans will know cast member Corbin Bleu from his extensive background in film, television and the theater. He is probably best known for the Emmy Award-winning "High School Musical" franchise. Bleu partnered with Karina Smirnoff on the seventeenth season of "Dancing with the Stars," placing a close second. His Broadway credits include Ted in "Holiday Inn: The New Irving Berlin Musical" and Jesus in the revival of "Godspell," which followed his rave reviews as Usnavi in "In the Heights." Another stage highlight was appearing in Hairspray at the Hollywood Bowl as Seaweed, opposite Harvey Fierstein and Marrisa Jaret Winokur. Now he is thrilled to be part of this summer's MAMMA MIA! cast. When I spoke with him, I started by asking him about dancing with Karina on "Dancing with the Stars" since I have been a huge fan since the show began.
Corbin Bleu (CB): I went into the show as a fan, knowing how to move since I am a dancer, but these were dance forms I never studied before. Not only did I learn from this incredible woman about ballroom dancing, we became really great friends as we developed our dance partnership, and I really could not have asked for anyone better. In fact, she choreographed the wedding salsa dance for my wife and I when we got married. One of the best parts of "Dancing with the Stars" is that you have their incredible creative team at your fingertips. First you are given a song and the category of dance to perform, then you work with your partner as a team based on your abilities. Then you sit down with the creative team, tell them what you want in the way of costumes and set, and you get everything within 2 days!
(SB): I know you started working in commercials at the age of 2 and was with the Ford Modeling Agency at 4. How did all that happen for you at such a young age?
(CB): My Dad is an actor too so I really took off quickly in his footsteps. He was my mentor and worked with me for every audition. And even though my parents actually tried every activity with me, my heart was always in performing.
(SB): You appeared off-Broadway in your first play, "Tiny Tim is Dead," at the age of 6, playing an abandoned, homeless mute. That had to be a challenge for someone so young.
(CB): As a child actor, it was all about fun for me, like playing a game. So I just imagined what to do, used my imagination and had a lot of fun with it. And my parents, who met on a gig, taught me to have a great work ethic from the beginning, so I always worked very hard.
(SB): Speaking of working hard, "High School Musical" really changed the trajectory of your career.
(CB): My agent sent me on the audition, which wound up being several meetings with the director, then singing and dancing, and playing basketball. There were 7 different tiers of the audition process before I was cast. Then it all happened very quickly.
(SB): Let's talk about playing the role of Sky in MAMMA MIA! He is the fiancé of Donna's daughter Sophie, played by Dove Cameron.
(CB): When I first auditioned for the show, I asked who I would be playing opposite me. And even though they could not tell me at first, they told me she was someone I would really like. And when I found out it was Dove, I was thrilled since I respect her and her talent very much. I know we will hit the ground running as soon as rehearsals begin, and I am very excited to meet the rest of this top notch cast and have all the confidence in the world for our director, Kathleen Marshall. She's a vet and knows what she is doing!
(KM): In fact, the process of doing a show at the Hollywood Bowl is so fast with just 10-11 days of rehearsal just prior to the three days of performances. I have been doing a little bit of work with Jennifer Nettles (Donna) and Dove Cameron (Sophie) because they have so many songs, we needed to give them a head start on their music. I have spoken with other cast members and we are all excited to be getting together to begin this journey together. We have an amazing group!
(SB): This is a big production to put together in so little time. I applaud you for your willingness to take it on while also working on a production of "The Unsinkable Molly Brown" in St. Louis which will keep you traveling between the cities during the short rehearsal process.
(KM): It's all exciting to me. Part of this new staging will include members of the ensemble appearing onstage singing back-up vocals in all the wonderful Abba songs. This is totally different from the Broadway production where the background singers were always heard from offstage. The musicians will also be onstage and will be seen during the entire production as well. I think this will make the production very fun for the audience.
(SB): It almost sounds like a unique combination of a large, staged musical and an Abba concert.
(KM): Yes and the process is very similar to how "Encores" shows are staged at Lincoln Center in New York City where I am the Artistic Director and have staged many musical revivals. Although this Hollywood Bowl production is more fully designed than Encores performances, it is the same kind of crazy process where you are putting up a show very quickly, so casting the right people is VERY important since we rehearse 8 hours a day, non-stop.
(SB): Will your 7-year old twins Nathaniel and Ella be involved with the production, following in Mom's footsteps?
(KM): They both take music lessons and are terrific singers, and will definitely be in the audience to see MAMMA MIA! since it is the type of show kids can see and enjoy. They like going to the theater, seeing tech rehearsals, and going backstage as theatre fans right now.
(SB): Theater is definitely the type of lifelong activity that can be shared among family members, and I encourage people of all ages to order tickets for your family to see MAMMA MIA! at the Hollywood Bowl on July 28-29-20 as a way to share what promises to be a remarkable evening of theater together.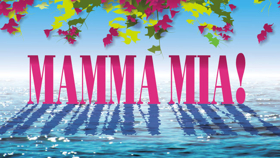 MAMMA MIA! performances at the Hollywood Bowl take place on Friday, July 28, at 8 PM, Saturday, July 29, at 8 PM and Sunday, July 30, at 7:30 PM. Subscriptions and single tickets for performances during the Hollywood Bowl 2017 summer season are available at HollywoodBowl.com, or via credit card phone order at 323.850.2000, and in person at the Hollywood Bowl Box Office. For further details or questions, call (323) 850-2000 from 10am - 6pm daily, or visit LAPhil.com.
The recent history of Broadway musicals at the Hollywood Bowl is nothing short of spectacular, including "A Chorus Line" starring Mario Lopez, Krysta Rodriguez and Ross Lynch, directed and choreographed by Baayork Lee; "Spamalot" starring Craig Robinson, Christian Slater, Jesse Tyler Ferguson, Warwick Davis and Eric Idle; "Hair" starring Kristen Bell, Hunter Parrish, Beverly D'Angelo, Benjamin Walker and Amber Riley, directed by Adam Shankman; "Chicago" starring AshLee Simpson, Drew Carey, Lucy Lawless and Stephen Moyer, directed by Brooke Shields; "The Producers" starring Jesse Tyler Ferguson, Rebecca Romijn and Dane Cook, directed and choreographed by Susan Stroman; "Hairspray" starring Harvey Fierstein, Drew Carey, John Stamos and Nick Jonas, directed and choreographed by Jerry Mitchell; and "Rent" starring Vanessa Hudgens, Nicole Scherzinger and Wayne Brady, directed by Neil Patrick Harris.
So don't miss your chance to see MAMMA MIA! under the stars, with the stars, at the Hollywood Bowl this summer!