Full Cast Announced for Sherman Brothers' World Premiere Musical LEVI!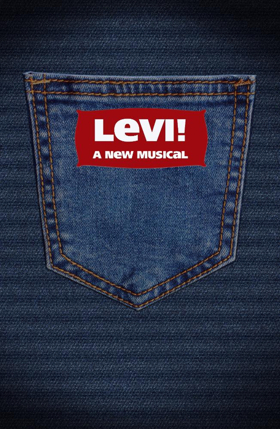 The Los Angeles City College (LACC) Theatre Academy and Kritzerland Entertainment present the world premiere of LEVI!, a classic fit new musical based on the life of Levi Strauss with a book by legendary cult Film Writer/Director Larry Cohen and Janelle Webb Cohen; and music and lyrics written by Disney's most celebrated Oscar-winning Composers Richard M. Sherman and Robert B. Sherman (Mary Poppins, The Jungle Book, Chitty Chitty, Bang Bang, Charlotte's Web, The Aristocats, Bedknobs and Broomsticks and more). The production's first preview performance will be presented at LACC'S Camino Theatre November 16, with an official press opening on November 17. The production will continue through December 2, 2017.
THE CREATIVE TEAM:
Entrepreneur, Author, Songwriter, Screenwriter, Producer/Director, and CEO of Kritzerland Records and Entertainment Bruce Kimmel will direct. Broadway's Kay Cole (A Chorus Line) serves as Choreographer. The distinguished Richard Allen has been set as Musical Director. Lighting is by Derek Jones, Sound Design is by Austin Quan, Costumes are by Morgan Gannes, Stage Managemen is by Maggie Marx.
THE CAST:
Previously announced Southland musical theatre star Marc Ginsburg* will portray Levi Strauss and leads a cast of 23 including Charlton Brio, Kyle Brogmus, Justice McLean-Davis, Eugene Erlikh, Paola Fregoso, Rachel Frost, Bedjou Jean, Eliza Kim, Prisca Kim, Tristan Kim, Kole Martin, Christina McGrath, Shawna Merkely, Hadley Miller, Connor Pascale, Anastacia Perevozova, Savannah Rutledge, Brianna Saranchock, Trenton Tabak, Sabrina Torres, Jesse Trout and Scotty Vibe. *Denotes member of Actors Equity.
ABOUT LEVI STRAUSS:
Levi Strauss was a German immigrant who, when in his mid-teens, lost his father to tuberculosis. Levi was born into a large family on February 26, 1829, in Buttenheim, Bavaria, Germany. His father Hirsh and his mother Rebecca Haas Strauss had two children together, and Hirsh had five children from his first marriage to Mathilde Baumann Strauss who had died in 1822. Living in Bavaria, the Strauss's experienced religious discrimination because they were Jewish. There were restrictions on where they could live and special taxes placed on them because of their faith. Levi and his mother, and two sisters made their way to the United States two years later. Upon their arrival, the family reunited Jonas and Louis, Strauss's two older brothers, in New York City. Jonas and Louis had established a dry goods business there and engaged Levi as an employee.
The California Gold Rush of 1849 led many to travel out west to seek their fortune. Strauss was no exception. In early 1853, he headed out to San Francisco to sell goods to the thriving mining trade. Strauss ran his own wholesale dry goods company as well as acted as his brothers' West Coast agent. Using a series of different locations in the bay city over the years, he sold clothing, fabric, and other items to small shops in the region. As his business thrived, Strauss supported numerous religious and social causes. He helped establish San Francisco's first synagogue, Temple Emanu-El. Strauss also gave money to several charities, including special funds for orphans.
Strauss died on September 26, 1902, in San Francisco at the age of 73. He never married, and left the business to his four nephews, Jacob, Sigmund, Louis, and Abraham Stern, the sons of his sister Fanny and her husband David Stern. He also left bequests to a number of charities, such as the Pacific Hebrew Orphan Asylum and the Roman Catholic Orphan Asylum. Before his death, he had also established scholarships at the University of California Berkeley. The rest is history making in the world of fashion. Today, Levi Strauss & Co. is a well-established global business which operates in 110 countries. In 2016, the Levi Strauss Company reported revenues of $4.6 billion.
Levi's have been worn by people from all walks of life, from miners to Nobel Prize recipients including Albert Einstein himself, whose famous leather jacket was made by Levi Strauss & Co in the 1930's and sold at Christies auction house for $128,264.
ABOUT Marc Ginsburg:
Marc Ginsburg is a native Philadelphian and New York transplant, who has been a recognizable face in the world of Southern California theatre for the past six years. Marc toured the country for a year and a half as a member of the Ensemble of Cameron Mackintosh's OLIVER!, where he also understudied Bill Sykes, Mr. Sowerberry, and performed the role of Fagin. He then headed to New York where he appeared Off-Broadway in NAKED BOYS SINGING. Since then, his favorite regional roles include Che - EVITA (Cabrillo Music Theatre), playing 18 different characters as The Man - REAL HOUSEWIVES OF TOLUCA LAKE (Falcon Theatre), Aaron - FIRST DATE (McCoy Rigby/La Mirada - Best Actor in a Musical Ovation Nomination), Lord Farquaad - SHREK (Moonlight Amphitheatre - Outstanding Featured Performance in a Musical San Diego Theatre Critics Circle Nomination), Lawrence Jameson - DIRTY ROTTEN SCOUNDRELS and Quixote/Cervantes - MAN OF LA MANCHA (Glendale Centre Theatre), Leo Bloom - THE PRODUCERS (Norris Theatre), Billy Bigelow - CAROUSEL (Sierra Repertory Theatre), Harvey Fierstein/Mandy Patinkin/Colm Wilkinson/etc. - Forbidden Broadway (Cosmopolitan Cabaret), Artie Green - SUNSET BOULEVARD (Musical Theatre West), Walter - LET'S MISBEHAVE (International City Theatre), Perchik - FIDDLER ON THE ROOF (Bucks County Playhouse), Fuentes - KISS OF THE SPIDER WOMAN (Vortex Theatre), and many others. THE COMPLETE HISTORY OF COMEDY (ABRIDGED) at the Falcon Theatre, SPAMALOT at the Redondo Beach Performing Arts Center and the Cerritos Center for the Performing Arts; JOSEPH AND THE AMAZING TECHNICOLOR DREAMCOAT at 5 Star Theatricals in Thousand Oaks.
ABOUT LEVI! THE MUSICAL:
"We're at the beginning of a wonderful journey that actually began in the early 1980's when the Shermans and Cohens wrote Levi!," says Director Bruce Kimmel. "Though it was optioned twice, the show was never produced, nor did it ever have a reading."
A year ago, Richard Sherman brought Kimmel the score and script and said it was he and his brother's greatest heartbreak that the show had never been done and asked if there was any possibility of doing a reading. Instead of just doing a reading, Kimmel not only agreed but decided to mount a full production at his alma mater, Los Angeles City College, where he frequently returns to he keep musical theatre alive. "I met with the authors," Kimmel added. They agreed to do whatever changes were needed, and ultimately gave me their blessing to do a revision of the script. Levi! is more timely now than ever. It's a story of grit and determination and believing in the anthem of the show: Opportunity. The story is infused with drama and comedy, romance and intrigue, and the characters are wonderfully rich." Kimmel's passion for the project is propelled by the fact that The Sherman Brothers songs are literally the soundtrack to the lives of almost six generations of children and adults. The score for Levi! promises to follow suit.
THEATRE LOCATION AND TICKETS:
Los Angeles City College is located at 855 N Vermont Ave, Los Angeles, CA 90029. Advance ticket sales nominally priced at $15 and $10 and may be purchased by visiting Vendini Tickets online directly here
PERFORMANCE SCHEDULE: November 16, 17, 18, 29 and December 1 at 8:00 pm. November 18, 30 and December 2 at 3:00 pm.