BWW Review: LIANA AND BEN - A Stunning Technical Marvel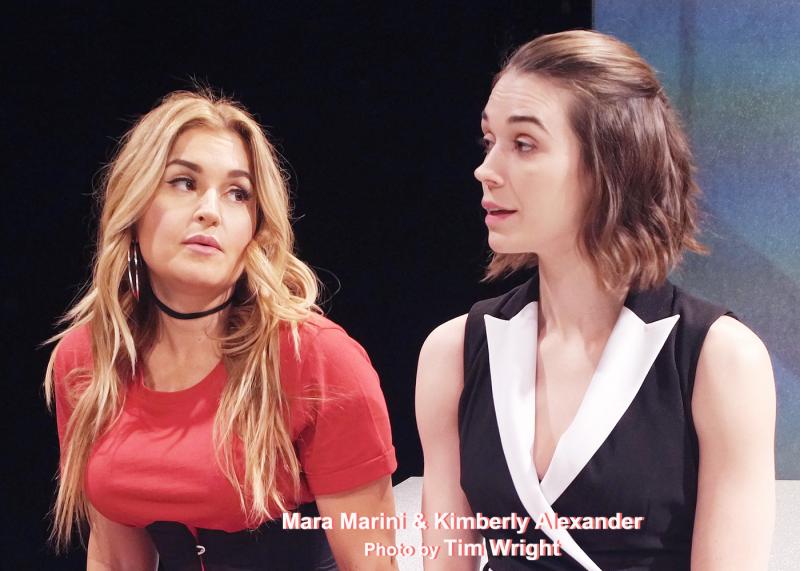 LIANA AND BEN/by Susan Rubin/directed by Mark Bringelson/Atwater Village Theatre/thru March 26, 2017
Circle X Theatre Co.'s world premiere of playwright Susan Rubin's LIANA AND BEN presents one of the best technical productions I've seen in small LA theatres. Walking into the Atwater Village Theatre, more than a number of entering audience members do a double take at the optical illusion right in front of their faces. The lighting design of Dan Weingarten combined with the very basic, very clever set of set designer Alan E. Muraoka lead one to believe they're looking a narrow stage with a floor-ceiling mirror behind it reflecting the audience seating area they're standing in. But, no, there's no mirror. It's another section of audience seats on the other side of the stage. Nice!
Muraoka's set pieces consist of two long (hinged like seesaws, but pulley-ed at one end) platforms which serve as psychiatrist couch, bed, boat deck, rooftop patio. With most of the play in dreamlike fantasy states, the theatre transforms into a wonderful planetarium attraction. One moment you're floating in space; the next, you're transported on a boat with Weingarten's lighting effects successfully suggesting stars in the sky, in tandem with Jason H. Thompson's video projection of water and space, and sounder designer Chris Moscatiello's sounds of crashing waves. Then, the recreation of Hades with the fiery flamed spotlighting of Hades himself and the videos of death imagery and the ghost of a talking Jean-Paul Marat.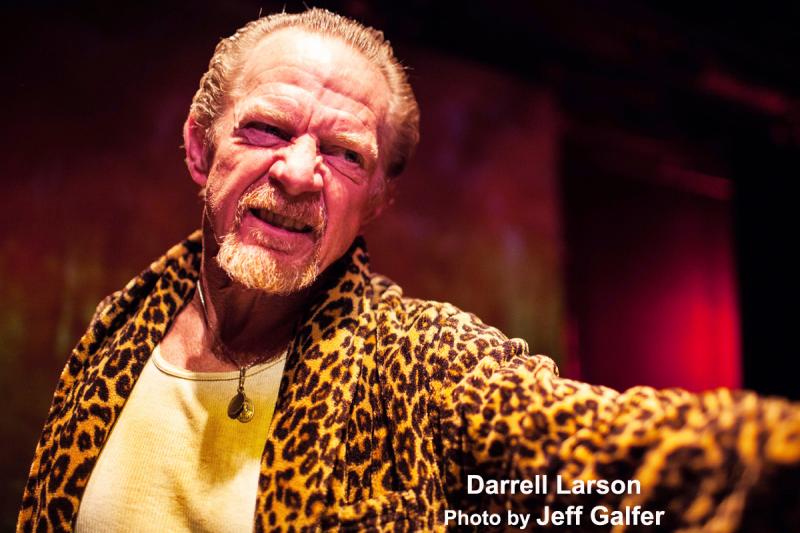 The main premise of Liana, a psychiatrist having sold her soul for extended life (She's 200 years old, but looks 30), does not make itself apparent until later on in the play. Various people come in and out of her office. Alice's definitely a patient of Liana as Liana's 'tell me more' dialogue infers. Ben enters when Alice's hour session's completed with lots of banter of "Do you forgive me?" Is he a former boyfriend? Michael enters as Ben exits via the center swing door with neither seeing each other (Another very nice detail from set designer Muraoka). From the flirting and physicality of Michael and Liana, we can surmise they are, at minimum, current lovers.
More seem to be in on Liana's real age as they all travel to Hades to seek resolution.
Mark Bringelson directs his capable, very committed cast at a quick enough pacing, but without any sympathetic characters to root for, the proficient technical elements take over attention and focus.
Kimberly Alexander nails her Liana as a self-absorbed, unlikeable shrink.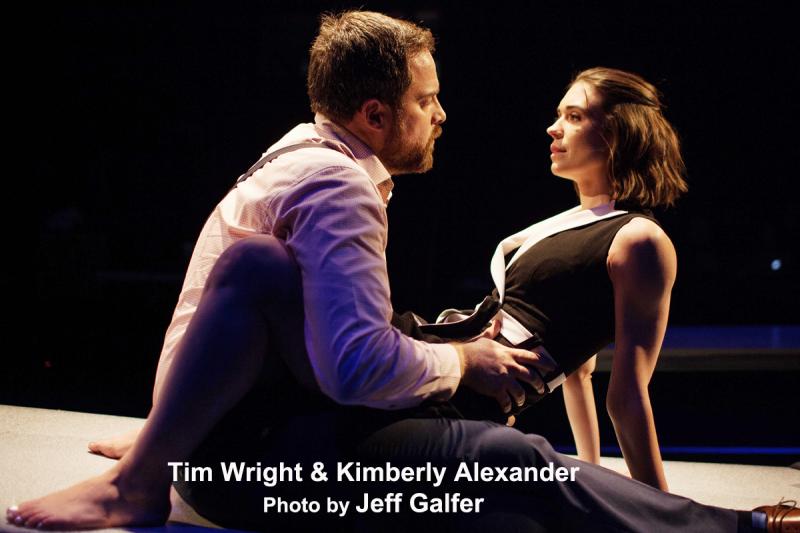 Mara Marini seems to be having lots of fun as the young moneyed, wanna-be socialite Alice. (Alice's really Zeus' daughter Persephone.)
Jonathan Medina essays the unrewarding role of Ben, the buyer of Liana's soul.
Tim Wright fares well as Michael, Liana's current astrophysicist boyfriend.
Darrell Larson energetically gets to play over the top as Hades, the namesake owner of Hades.
Some witty lines frequently pop up in Susan Rubin's abstract script that unfortunately went over this critic's head.