Latest News on Dan Weingarten
Dan Weingarten News
Review: LAVENDER MEN at Skylight Theatre
by Tracey Paleo - Aug 25, 2022
Taffeta's dialog is often an attack on the audience rather than a composition about Lincoln.  A passive character study with a blow-horn built in so that you don't doze off into your own fantasy about who she is and what SHE represents.
Cast Announced for World Premiere of Roger Q. Mason's LAVENDER MEN at Skylight Theatre
by Chloe Rabinowitz - Jun 29, 2022
Acclaimed Black Filipinx playwright and Kilroys List honoree Roger Q. Mason will star as Taffeta in the World Premiere of their much-anticipated play Lavender Men with Skylight Theatre Company and Playwrights' Arena in Los Angeles, August 6-September 4.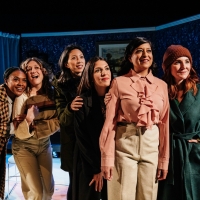 Photos: Inside Look at IAMA's World Premiere of UNTITLED BABY PLAY
by Marissa Tomeo - May 29, 2022
Six women find themselves trapped on an email chain as they plan their friend's baby shower when IAMA Theatre Company presents Untitled Baby Play by Nina Braddock. Katie Lindsay directs the IAMA-developed world premiere for a five-week run that continues through June 27 at Atwater Village Theatre.
World Premiere Production RAPUNZEL ALONE Returns To 24th Street Theatre
by A.A. Cristi - Mar 24, 2022
24th Street Theatre's world premiere production of Rapunzel Alone, presented in association with the Wallis Annenberg Center for the Performing Arts, returns to the 24th Street venue April 9 through May 1 following a two-weekend run at The Wallis. To increase audience accessibility, all performances feature Spanish supertitles.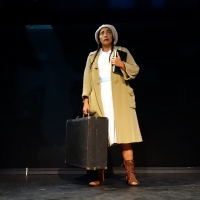 BWW Review: RAPUNZEL ALONE at The Wallis Annenberg Center Of Performing Arts
by Tracey Paleo - Mar 16, 2022
Lettie is a city girl and London is her home. But when the war comes to her doorstep, for her safety, Lettie is sent to the country with over 600,000 other children. But it's not as nice as she'd been promised. For the next year, Lettie spends her lonely, monotonous days on an isolated farm wishing she was anywhere else but there.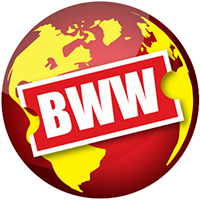 World Premiere Of RAPUNZEL ALONE Reimagines Classic Fairy Tale at 24th Street Theatre & The Wallis
by Stephi Wild - Feb 2, 2022
Loosely inspired by the famous children's story, Rapunzel Alone centers on Lettie, a young mixed-race girl from London who is sent to the countryside for her own safety during the daily bombings of World War II. On an isolated country farm, she faces her own battles with a strict new guardian and a very "fowl" goose.
Long Beach Opera Announces Revised 2021 Season
by Chloe Rabinowitz - Mar 31, 2021
Long Beach Opera has announced a revised 2021 Season, which will include an exciting return to live opera performance in May with an immersive drive-in Phillip Glass opera, the company's first venture into longform digital content with a world premiere operatic television series in June, and an outdoor live performance of two operas in August.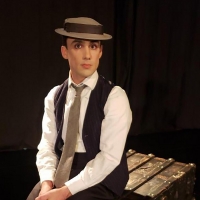 THE NIGHT BUSTER KEATON DREAMED ME to Have West Coast Premiere at 24th Street Theatre
by Chloe Rabinowitz - Mar 5, 2020
24th Street Theatre finds color in the lives of two orphan girls living in a silent film world of black, white and varying shades of gray. Debbie Devine directs the West Coast premiere of Kerry Muir's magical, surreal, dream-like movie-within-a play, The Night Buster Keaton Dreamed Me, for an April 11 opening. Performances will continue through May 31, with low-priced previews taking place March 28 through April 5.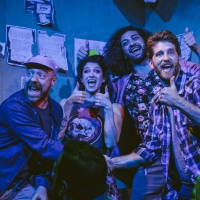 Photo Flash: IAMA Theatre Company Presents the West Coast Premiere of FOUND
by A.A. Cristi - Feb 17, 2020
IAMA Theatre Company presents the West Coast premiere of Found, a new musical inspired by Davy Rothbart's popular Found Magazine, which features scores of actual discarded notes and letters that have been 'found' in the real world by everyday people.
THE MIRACULOUS JOURNEY OF EDWARD TULANE Announced At 24th Street Theatre
by A.A. Cristi - Mar 5, 2019
Renowned for presenting sophisticated and provocative theater that appeals to both kids and adults, 24th Street Theatre puts a cutting edge spin on a seemingly simple tale. The Los Angeles premiere of The Miraculous Journey of Edward Tulane, adapted for the stage by Dwayne Hartford from the award-winning novel by Kate DiCamillo, opens on April 6 at 24th Street's converted carriage house on the edge of L.A.'s historic West Adams historic district. Low-priced previews take place on March 9 and 10.
Dan Weingarten Videos