Interview: Robert Allan Ackerman Always Going for BLOOD and Making His Mark!
Obie-Awarding director Robert Allan Ackerman has worked the boards all around the globe bringing out outstanding performances from both stellar legends and before-they-were-known newbies. Robert's latest production BLOOD, which he wrote as well, had its world premiere earlier this year, also at The Complex. We had the chance to chat with the multi-medium (theatre, film, and television) director/playwright focusing on his lengthy and very impressive theatrical resume.
Thank you, Robert for taking the time to talk to BroadwayWorld and myself.
You direct and wrote BLOOD. Did you always want to direct? And at what age did you have this revelation?
When I first fell in love with the theater, I wanted to be an actor. I had no idea that there was such a thing as a director. After college, I joined an off-off-Broadway repertory company as an actor. We soon found that what we really needed were directors. I had done some directing as a kid in camp, and I actually directed a musical in college that made a big splash. So I volunteered. I soon discovered that I was a much better director than I was an actor, and went on from there. I was about 33 when I made that decision.
Am I correct in saying that BLOOD is the second piece you're written (after IONESCOPADE)?
Yes, that's correct. The second piece that's actually seen the light of day. I've written a few other plays, but they're safely hidden away in my desk drawer.
Please tell our BroadwayWorld readers what BLOOD is about?
In the early 1980s, it was discovered that the American blood supply was contaminated with HIV. This left the American drug companies with an enormous surplus of contaminated blood that they could no longer sell in America. Rather than dump the blood and lose millions of dollars, they sold it to countries overseas. One of those countries happened to be Japan. The Japanese bought the blood, and started an AIDS epidemic that killed several thousand people. BLOOD tells that story in a very theatrical format that includes music and dance.
What moved you to write about this situation?
I was obviously moved by the political horror of it. But I was particularly moved by how the scandal finally came to light. None of the victims who had received the blood were willing to come forward because of the shame associated with AIDS. Finally, a young kid who was a hemophiliac, and been prescribed the blood, took to the streets with a boom box and mike and announced to the world, "I have AIDS. It was given to me by the government."
What inspired you to integrate/incorporate Japanese musical instruments and elements of Kabuki?
I love theatricality. What better way to bring a Japanese dark and depressing story to the stage than music, dance, and lively Japanese theater tradition. I worked in Japan over a period of many, many years and loved their unabashed theatricality.
Have you had the chance to produce BLOOD anywhere since its world premiere.
Not yet.
You started directing on Broadway in 1979. How has Broadway changed since then and how has it remained the same?
Broadway has never lost its romantic allure. To a theater person, the prospect of a Broadway production still gives us all a thrill. It's the epitome of theatrical success. Unfortunately, Broadway's been taken over by people whose only reason for being there is to make a killing. Ever since CATS proved that the theater was capable of turning out box office blockbusters, all eyes are on the lookout for the next big thing. It's become almost impossible for a new original play or musical to open if it hasn't been workshopped somewhere else first.
You've worked in theatres on Broadway, the West End, Tokyo, Los Angeles, and others. How would you compare and contrast the different theatre communities?
On Broadway, the actors drink coffee. In the West End, they drink ale. In Los Angeles, they wear flip flops to rehearsal. In Tokyo, they don't wear shoes at all. In Paris, they speak French and smoke a lot. In Israel, they speak Hebrew and shout and smoke a lot. Otherwise, they're pretty much the same.
If I name a show that you've directed, would you give a highlight of, a fond memory of, a funny incident of for each?
BENT (1979) with Richard Gere, David Dukes and Michael Gross in drag:
It's essential to the story of BENT that Richard's costume has a yellow star and David's has a pink triangle. In one preview, they accidentally put on the other one's costume. They had to play an entire scene with their bodies contorted in order to hide the mistake.
William Mastrosimone's EXTREMITIES (1982) starring Susan Sarandon:
It was a particularly tense production. You could feel the waves of fear ripple through the audience. One night at an incredibly scary moment, a guy in the audience fainted. Everyone on and offstage soon knew that the guy was in trouble. Susan Sarandon stood up and shouted, "I know CPR!" and she leapt from the stage into the audience to attend the stricken man.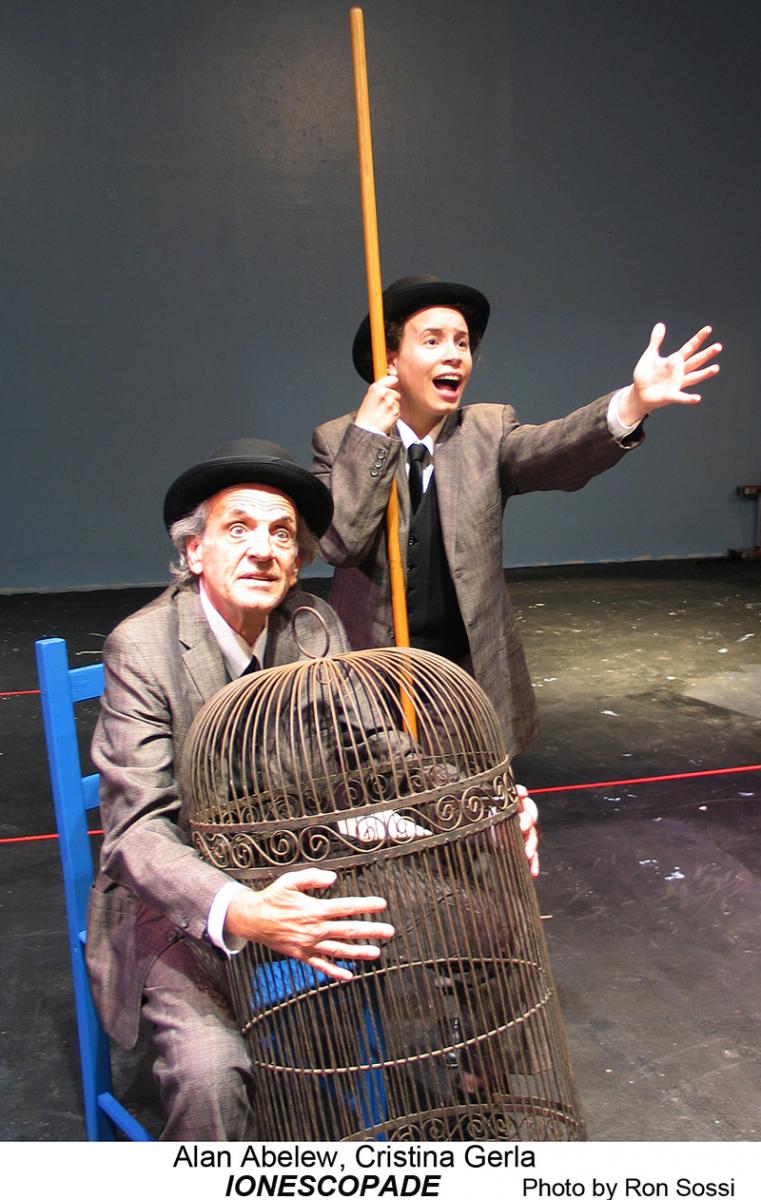 SLAB BOYS (1983) with Kevin Bacon, Val Kilmer and Sean Penn:
Watching these three young and fantastically gifted guys out-Marx Brothers the Marx Brothers was really joyous. Their slapstick, over-the-top comedy routines had audiences convulsed in laughter. It was always so satisfying to hear those waves of laughter filling the house.
EXTREMITIES (1984) in West End starring Helen Mirren:
The first day of rehearsals, I was explaining some complicated moment to the cast when Helen looked up and said, "Why don't you just show us what you did in New York and let's get on with it." I fell in love with her at that moment and have loved her ever since.
LEGS DIAMOND (1988) with Peter Allen:
Harvey Fierstein (who wrote the book) and I standing in the back of the theater and counting the disgruntled customers as they walked out on early previews when the set pieces were crashing into each other. The poor actors were getting trapped onstage because every possible exit was blocked by a piece of the rebellious set. But I loved Peter. What a gentleman and what a hard worker!
Vanessa Redgrave in A MADHOUSE IN GOA (1989):
In MADHOUSE, she played two different characters. One in each of the play's two acts. Suffice it to say, she made a shitload of wrong choices in the first act. But I was young and bowled over by her genius and authoritativeness. So, although the writer, Martin Sherman, and I felt she was heading in the wrong direction; we convinced ourselves that we were just not as ingenious as she. Only she could see the real truth. Finally, when we hit the stage for our dress tech and saw what she was doing from an objective distance, it became clear how wrong and awful it was. Well, we went to dinner and spent the night explaining to her what she was doing wrong. The next day - the day of the opening - I went to see her in her dressing room. She was in a new costume she had bought at Marks and Spenser, a totally different hair and new makeup. She had created an entirely new character. I told her I thought she was very brave. She said "You have to be when you're so stupid."
Oscar Wilde's SALOME (1992) with Al Pacino:
Watching Al rehearse. The greatest education in the art of acting one could ever hope for.
ANGELS IN AMERICA in Tokyo in 1994-95:
Having to explain the play to the cast practically word-for-word. No one understood what a rabbi is, what a Jew is, who Roy Cohen and Ethel Rosenberg were, where the Bronx is, where Brooklyn is, what the significance of an angel is, and so on, and so on.
ANGELS IN AMERICA in Tokyo in 2004:
Winning the highly prestigious Yomiuri Award.
What piece of theatre would you still like to tackle?
Nothing in particular comes to mind.
You've had success in all entertainment avenues. Which medium do you prefer to work in: theatre, television or film?
Theater! I love the process of making a play. I love sharing stories and gossiping with the cast during rehearsals. I love the immediacy of live performances. I love watching the actors work. I love the discussions with the writer. But, I also hate the continuous struggle to keep one's imagination working in high gear. Ultimately, I guess it's a love/hate thing. But in the end, when it works; it's the most thrilling thing to sit in the audience and listen to the applause as the actors take their bows.
What reactions would you love for your audiences to have after the curtain of BLOOD falls?
I'd love them to feel they've had an experience. One that touched their hearts and minds. Mostly I'd like them to want to come and see it again!
Thank you again, Robert!
To experience this dark, yet involving, period of inhumanity to man, backdropped with an unique fusion of American and Japanese cultures; go see BLOOD playing at The Complex from October 14 to December 18, 2016. For schedule and tickets, log onto www.plays411.com/blood