BWW Interview: Broadway's Telly Leung So Happy SINGing HAPPY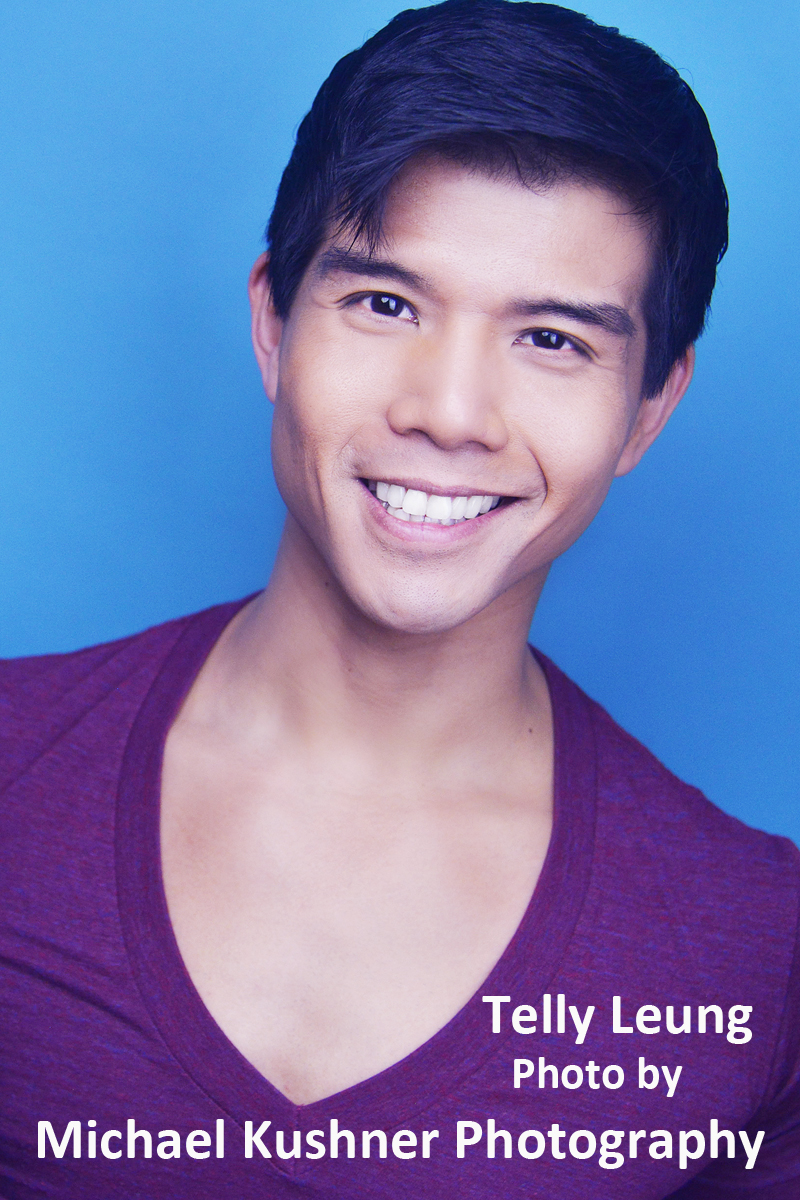 Lauded Broadway and recording artist Telly Leung will be bringing this cabaret show SING HAPPY for one-night-only to Vitello's March 18, 2019. SING HAPPY will include songs from Telly's various musical roles, tunes from his vocal idols, and some simply for personal significance.
Thank you for taking the time for this interview, Telly!
Will this show be the same show you debuted at Birdland November 19 last year? Or will there be some tweaks to it?
The show will have a similar structure and narrative as the show I premiered at Birdland in November 2018, but I always like to make tweaks to the set list to keep it fresh for me. The show will feature some songs from the world of pop, rock and Broadway that have had a significant impact on my journey as a singing artist - and it will dive deep into a very scary time when I thought I was never going to sing again. I sustained a vocal injury in 2016 and had to get surgery, which left me without a voice - and - without a large part of my identity - for 6-8 weeks. The show is an opportunity to not only share the joy of being in showbiz, but also the scary parts of it as well. I was scared to talk about my vocal surgery (and recovery) for so long because I was afraid of being viewed as "damaged goods" in this cut-throat business. But, since I've had the surgery, I've been able to sing better than ever. I finished an 21-month run in ALADDIN, singing (and leading) that show eight times a week, while also maintaining a busy concert and recording schedule. But, it took a lot of courage and therapy (both vocal and mental) to get to the other side of that dark time. Since I had the surgery, I've had at least three other Broadway people come to me when they were in vocal trouble. Sharing my story helped them through their own fear and insecurities. I felt inspired to tell EVERYONE my story in hopes that it'll help others that might be going through the same thing, and I wanted to share it in the best way I know how: to sing about it.
Will Gary Adler be again conducting for you as he did at Birdland?
Gary is unavailable for this one, but we work very closely together on all the arrangements and it's predominantly his exquisite charts you'll be hearing. I have an L.A.-based band for this particular show, led by Gregory Nabours.
What led you to pick SING HAPPY as your show title?
I've always loved this particular Kander & Ebb tune (especially Liza's original show-stopping version in FLORA THE RED MENACE). The song has taken a whole new meaning to me after recovering from vocal surgery. Singing is something I've done since I was a kid, and I didn't realize how much I loved it until it was taken away from me, and I couldn't do it anymore.
Can Vitello audiences expect a narrative stringing the songs together? Or will some of the songs simply stand on their own as great songs to be sung?
With all my one-man shows, I always try to take the audience with me on a personal narrative. Most people have seen me on stage play roles - Angel in RENT, Aladdin in ALADDIN, Sammy in ALLEGIANCE. In this cabaret setting, it's me with no character to hide behind. It's actually quite scary to be that personal and revealing to a room of strangers, but also quite fulfilling to overcome that fear. It's always my hope that my personal story is able to inspire others to find the courage in themselves to overcome something scary, too.
How young were you when you decided you wanted to be a performer?
I remember being eight-years-old when I saw the original company of INTO THE WOODS on PBS on Great Performances. I'll never forget it. I was riveted by these fairy tale characters that I knew so well, and how the story was being told through song and dance. I actually ended up taping it on VHS - and wearing out the VHS tape because I watched it so many times. I would sing along instinctively. I would learn all the lines, and say them with the actors - and mimic their gestures and line readings, and even hold for laughs!
Were your parents' feedback to your "I wanna be in show biz!" declaration the typical traditional Chinese reaction? (I'm Chinese myself!)
Both my parents immigrated from Hong Kong and came to New York in the 1970's with $200, a couple of suitcases, and they crashed on friends' couches in Chinatown. My dad worked in the Chinese restaurant business - starting as a dishwasher and then graduating all the way to manager. He even had his own restaurant at one point. My mom started working in the garment factories of Chinatown. She went from not knowing how to sew, to going to night school to learn pattern-making - and eventually landed jobs with some of the top designers in New York (Ellen Tracy, Isaac Mizrahi, Badgely Mischka, and most recently The Row, which is owned by the Olson Twins). They are the epitome of the American Dream. Everything they did was for my benefit. They always wanted me to get good grades, and go to a prestigious college (like Harvard or Yale) to be a doctor or a lawyer or an engineer, so that I wouldn't have to work as hard as they did in blue collar jobs. Of course, they were scared when I told them I wanted to go to Carnegie Mellon School of Drama and study acting! They were scared I was going to be a "starving artist," and honestly, they didn't see that many Asian faces on Broadway or on TV. I felt like "coming out" to them as an actor was much harder than actually "coming out!" But, they also knew that Carnegie Mellon was a prestigious school. CMU also gave me loans, grants, and work study opportunities to make it possible for me to attend based on my audition and good grades. It was actually the school that gave me the best financial aid package (it was also the most affordable option) - so that helped with my case a lot. We were a middle-class family, and it was the most practical choice - so I got their support.
After working my butt off at CMU for four years, I was lucky enough to land my first Broadway show shortly after graduation (the original company of the 2002 revival of FLOWER DRUM SONG). I was home having dinner with my parents when I got the phone call, and my parents were thrilled for me. My mom said to me (in her Chinese accent), "I wasn't really sure about you going to Carnegie Mellon and becoming an actor. But, I always felt like having children... was like having stocks in the stock market. Sometimes, stock go up. Sometimes, stock go down. Today... my stock GOING UP!!!!"
What was the first audition you booked that wasn't race specific?
I've never told this story. In 2003, I was actually cast in a national tour of HAIR that was supposed to open in Boston and tour the country for a year. It was going to be directed by Scott Schwartz and choreographed by Chris Gattelli. I was going to sing "Aquarius" (usually sung by an African-American woman) and playing Margaret Meade (usually played by a Caucasian actor - in drag!). I was so excited to get to dive into that world, and get the opportunity to sing that unexpected material. BUT, the tour got cancelled! I got the call from my agent about a month before the tour was supposed to start rehearsals. I was devastated. But, it wouldn't be the first time I'd have the rug pulled out from under me in this crazy business - and THAT's SHOWBIZ.
Who were your performing idols growing up?
I've had so many influences. I grew up as an 80's kid obsessed with pop music on the radio - so artists like Madonna, Whitney Houston, Mariah Carey, Luther Vandross, and Janet Jackson are big influences - especially Whitney. I also played piano as a little kid (because what Chinese kid DIDN'T play the piano or the violin?) - so I also became obsessed with piano-singers like Billy Joel, Elton John, and Stevie Wonder. My dad learned English by listening to popular American music, so his LP collection of 70's music was also very influential: Chicago, John Denver, Simon and Garfunkel, Donna Summer, Air Supply, Bee Gees, KC and the Sunshine Band. As far as theater idols - I love my divas: Bernadette Peters, Patti LuPone, Liza, Barbara, and my ultimate favorite: Betty Buckley. I also loved certain male voices on Broadway: Billy Porter (who would end up being a teacher of mine at CMU), Davis Gaines, Howard McGillin (who'd end up being a fellow teaching colleague at NYU), Michael McElroy (& his gospel choir, Broadway Inspiration Voices),Anthony Warlow, Michael Cerveris,George Hearn - just to name a few. And, yes - many of those idols will be represented in SING HAPPY.
What was your go-to audition song?
I actually used "Home" from THE WIZ a lot. It was an atypical choice, and I think everyone can connect to that feeling.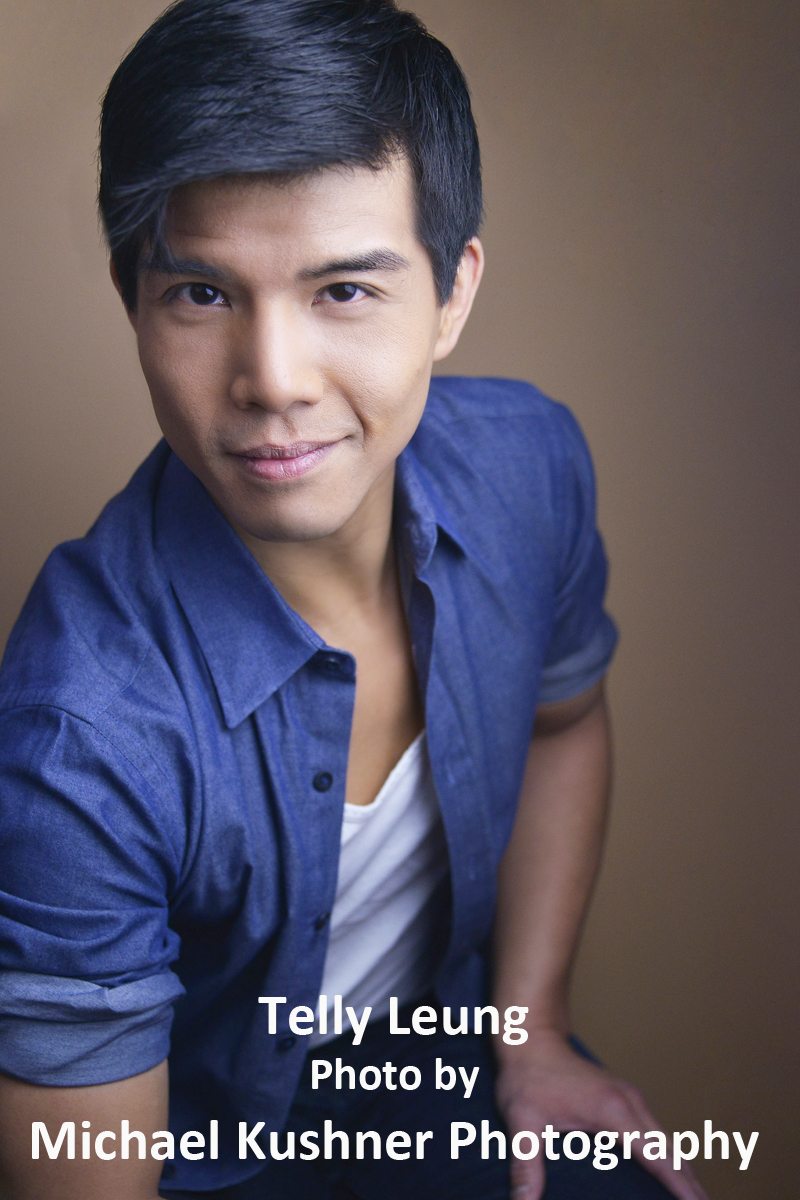 What made you decide to start your own Telly Leung Productions in 2013?
I actually started that company for my producing ventures. Most people know me as a performer, but I also produce (and teach.) TLP has produced Broadway concerts and benefits for performing arts centers around the country, and it has also produced a short film called Grind (starring my RENT brother Anthony Rapp). I like producing because frankly, it gives me an opportunity to employ and work with all the artists that I've admired and grown to love as an actor. I've been blessed to work with some incredibly talented people - and I wanted to create work for all of us to collaborate and work together again.
You participate in many BROADWAY BACKWARDS and other Actors' Fund benefits. You don't get a long rehearsal period to learn your numbers, do you?
That is one of my favorite annual benefits! But, because no one is getting paid to do it, it's always a tricky thing to rehearse, as everyone is doing it on their free time. Trying to coordinate all those busy Broadway schedules is a Herculean task, but somehow the amazing people at BCEFA and Actors' Fund pull it off. There's also an overwhelming spirit of generosity from all the artists and technicians volunteering their time for the cause - so we make the most out of the little time we have.
How was it to originate the role of Sammy Kimura in George Takei's ALLEGIANCE in workshops in 2010, world premiere it at the Old Globe Theatre in San Diego in 2012, and then reprise Sammy on Broadway at the Longacre Theatre in 2015?
ALLEGIANCE is a project that I invested six years of my life to, from the first reading in NYC in 2010 to the closing night on Broadway in 2016. I was first drawn to the project because I heard this was George Takei's passion project - and George is someone I've admired for so long. I also heard my show-sister from FLOWER DRUM SONG (Lea Salonga) and my show-brother from PACIFIC OVERTURES (Michael K. Lee) was going to be in the show - so I had to say YES!
It was an amazing opportunity for me to originate a role in an original musical that wasn't based on a book, a movie, or any previous work. I got to create it from scratch. Those six years included multiple developmental readings, workshops, labs, an out of town try-out, and lots of waiting. Getting a house on Broadway is very competitive. There are so many shows waiting to come in, but only so many theaters. It is a miracle that an original musical about the Japanese-American internment even opened on Broadway! Stars had to align for me, George Takei and Lea Salonga (and all of our creative team) to all be available to bring the show to Broadway when we were able to get a house. Those six years also included many changes to the script, score, and structure of the show. My character went from being a 17-year-old kid in the early readings to a young man in his 20's who graduated from college and wanted to enlist in the army! I used to have a mother and a brother in the early readings, and those characters were ultimately cut by the time we got to Broadway. These are huge, monumental changes! We were given the opportunity to tell a story about a piece of American history that wasn't widely talked about - but it's an epic story. It was quite challenging to make sure we were able to balance both the history of the event and the heart of the story, which is at its core the story of an American family being challenged by a world that saw them as NOT American, solely base on their skin color.
It was always my dream to originate a role on Broadway, and I got to do it - and for that, I feel truly lucky. It's not an opportunity that's given to every Broadway actor. I just had no idea how hard it would be! I learned a lot, and it has made me a better artist and also given me an inside look at the process of getting a show to Broadway from page to stage. Those lessons learned will serve me well as I continue to work as both a producer and an actor.
After ALLEGIANCE closed, the folks at Fathom Events filmed the final performance and released it as a film that could be seen at theaters all over the country. Even after ALLEGIANCE had closed on Broadway (after a short five-month run), I still had many folks coming up to me at the stage door of IN TRANSIT and ALADDIN, complementing my work in that show. I am thrilled that the show (and this important American story) has been preserved forever.
Any particular song you'd like the Vitello's audience to leave humming?
I love all the songs in my set list - but there's a particular Whitney Houston song that I'm sure everyone will leave humming.
Thank you again, Telly! I look forward to watching you SINGing HAPPY!
Thanks for chatting with me! See you at Vitello's!
For tickets for Telly's one-nighter March 18, 2019; log onto www.eventbrite.com/e/telly-leung-tickets-54789817820