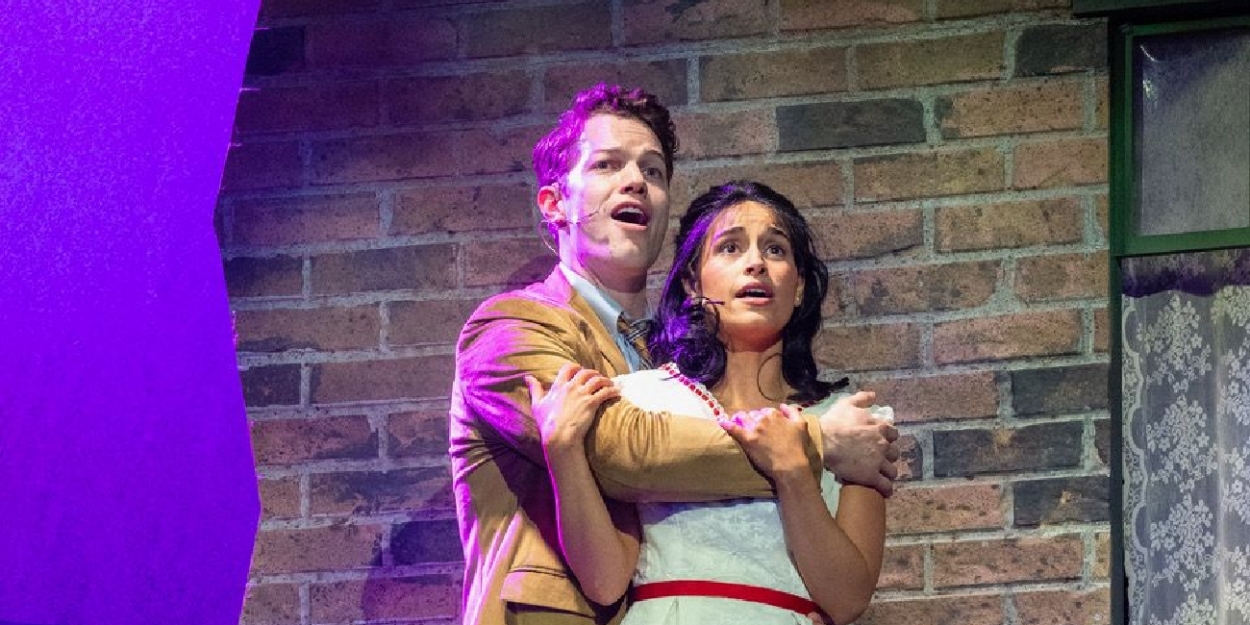 Review: WEST SIDE STORY at The Argyle
Now through April 2nd.
Celebrating their incredible 4th season, the Argyle Theatre of Babylon has mounted a truly exquisite and exciting production of the iconic Tony winning musical West Side Story. Indeed, the Broadway caliber cast is absolutely top-notch under the fantastic direction of Broadway alum and Argyle's Artistic Director Evan Pappas and Todd Underwood who also serves as the production's choreographer. Running through April 2nd at the beautiful Long Island venue, this is a show not to be missed this season.
The tale, of course, centers on Maria, stunningly portrayed by Sabina Collazo, and Tony, strongly portrayed by Wes Williams, in a modern-day Romeo and Juliet situation.
Tony, his friend Riff (excellently portrayed by Michael Morely), and their friends are part of the Jets street gang while a rival gang, The Sharks, is headed up by Maria's brother, Bernardo portrayed by Lucas Rodriguez. Maria and Tony meet at a school dance and fall in love. Unfortunately, this is forbidden in their worlds. Ms. Collazo and Mr. Williams are a magnificent team and flawlessly sing the classic Leonard Bernstein (music)/Stephen Sondheim (lyrics) score. A heart rendering number is their rendition of "Tonight". Also an audience favorite among the cast is Rosie Garcia as Anita, Bernardo's girlfriend. Ms. Garcia and the girls did an astounding rendition "America" with energetic dancing that is met with thunderous applause among the enthusiastic audience. I could go on and on (and on!) about the beautiful cast, but know that the entire company is truly brilliant.
Another highlight is the fantastic set created by Steven Velasquez. The stage accommodates the site of the fights, Maria's corner house with balcony, and the iconic "Dance at the Gym" pretty well. This is enhanced gorgeously by Christopher Chambers' lighting design and Peter Fogel's dazzling costumes complete with Anita's fabulous purple dress. Additionally, it is always thrilling to have a live orchestra; this one strongly led by Music Director Christopher D. Littlefield.
To put it plainly, West Side Story is indeed another hit for the Argyle Theatre this Winter season. Is it a cheerful story? No. Is this show done consistently? Sure. Nonetheless, created and told is a thrilling story for the ages and this incarnation is one that the creators would be incredibly proud of.