Photo Flash: The Roaring 20's Are Alive at The Noel S. Ruiz Theatre with BULLETS OVER BROADWAY
Loaded with big laughs, colorful characters and the songs that made the '20s roar, Bullets Over Broadway The Musical is bringing musical comedy back with a bang. Based on the screenplay of the acclaimed 1994 film by Woody Allen and Douglas McGrath, this six-time Tony-nominated musical features existing hits from the 1920s, including "Let's Misbehave," "'Tain't Nobody's Biz-ness If I Do" and "There's a New Day Comin'!"
David Shayne is a straight-arrow playwright who plans to stand firm against compromising his work but quickly abandons that stance when his producer finds a backer to mount his show on Broadway. There's just one catch, however: the backer is a mobster who sees Shayne's play as a vehicle for his ditzy, talent-free girlfriend. Throw in an aging diva, a savant hit-man and a bevy of beautiful chorus girls and this is one Broadway show that is sure to knock 'em dead.
For more information or to order tickets please contact the Box Office at (631) 218-2810 or visit www.cmpac.com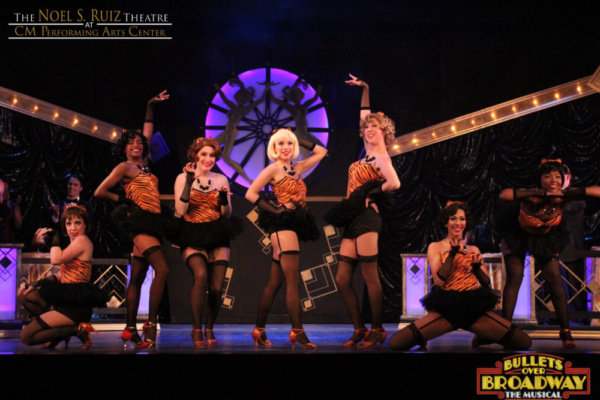 Photo Highlights from The Long Island Premiere of Bullets Over Broadway at The Noel S. Ruiz Theatre, Running until August 11th. For Tickets, call the Box Office at 631-218-2810 or visit us online a

Photo Highlights from The Long Island Premiere of Bullets Over Broadway at The Noel S. Ruiz Theatre, Running until August 11th. For Tickets, call the Box Office at 631-218-2810 or visit us online a

Photo Highlights from The Long Island Premiere of Bullets Over Broadway at The Noel S. Ruiz Theatre, Running until August 11th. For Tickets, call the Box Office at 631-218-2810 or visit us online a

Photo Highlights from The Long Island Premiere of Bullets Over Broadway at The Noel S. Ruiz Theatre, Running until August 11th. For Tickets, call the Box Office at 631-218-2810 or visit us online a

Photo Highlights from The Long Island Premiere of Bullets Over Broadway at The Noel S. Ruiz Theatre, Running until August 11th. For Tickets, call the Box Office at 631-218-2810 or visit us online a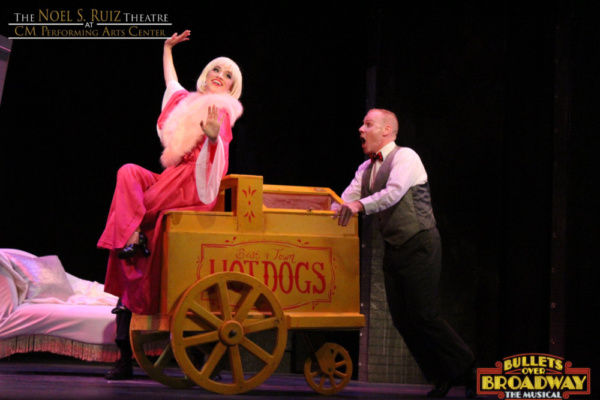 Photo Highlights from The Long Island Premiere of Bullets Over Broadway at The Noel S. Ruiz Theatre, Running until August 11th. For Tickets, call the Box Office at 631-218-2810 or visit us online a

Photo Highlights from The Long Island Premiere of Bullets Over Broadway at The Noel S. Ruiz Theatre, Running until August 11th. For Tickets, call the Box Office at 631-218-2810 or visit us online a

Photo Highlights from The Long Island Premiere of Bullets Over Broadway at The Noel S. Ruiz Theatre, Running until August 11th. For Tickets, call the Box Office at 631-218-2810 or visit us online a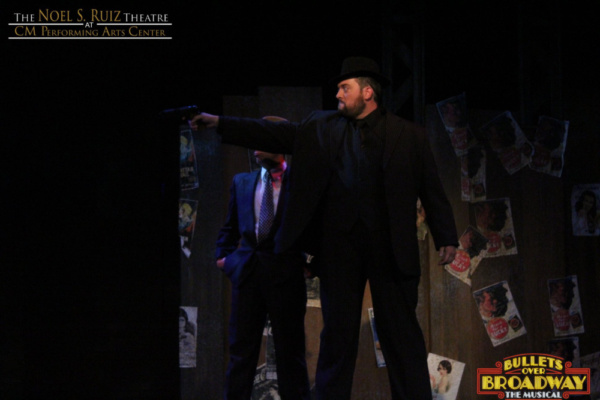 Photo Highlights from The Long Island Premiere of Bullets Over Broadway at The Noel S. Ruiz Theatre, Running until August 11th. For Tickets, call the Box Office at 631-218-2810 or visit us online a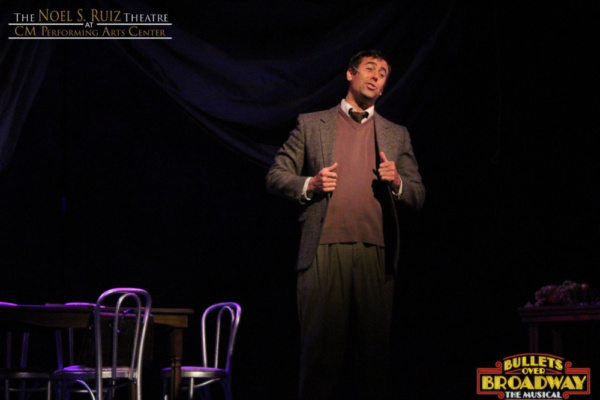 Photo Highlights from The Long Island Premiere of Bullets Over Broadway at The Noel S. Ruiz Theatre, Running until August 11th. For Tickets, call the Box Office at 631-218-2810 or visit us online a

Photo Highlights from The Long Island Premiere of Bullets Over Broadway at The Noel S. Ruiz Theatre, Running until August 11th. For Tickets, call the Box Office at 631-218-2810 or visit us online a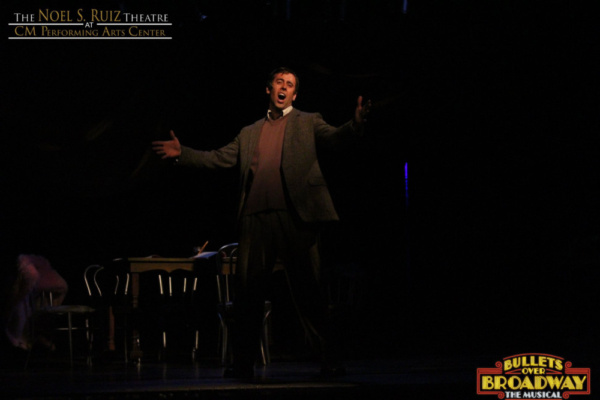 Photo Highlights from The Long Island Premiere of Bullets Over Broadway at The Noel S. Ruiz Theatre, Running until August 11th. For Tickets, call the Box Office at 631-218-2810 or visit us online a

Photo Highlights from The Long Island Premiere of Bullets Over Broadway at The Noel S. Ruiz Theatre, Running until August 11th. For Tickets, call the Box Office at 631-218-2810 or visit us online a

Photo Highlights from The Long Island Premiere of Bullets Over Broadway at The Noel S. Ruiz Theatre, Running until August 11th. For Tickets, call the Box Office at 631-218-2810 or visit us online a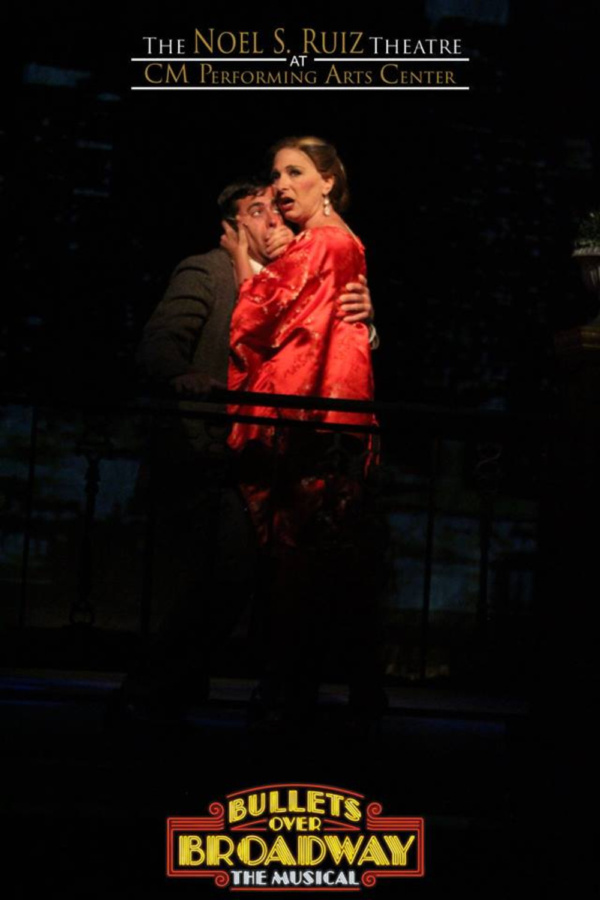 Photo Highlights from The Long Island Premiere of Bullets Over Broadway at The Noel S. Ruiz Theatre, Running until August 11th. For Tickets, call the Box Office at 631-218-2810 or visit us online a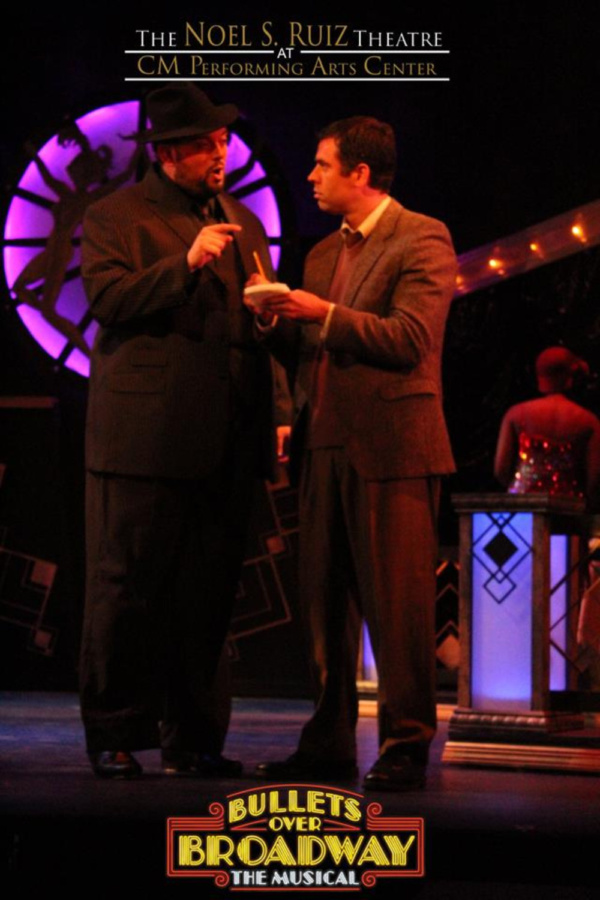 Photo Highlights from The Long Island Premiere of Bullets Over Broadway at The Noel S. Ruiz Theatre, Running until August 11th. For Tickets, call the Box Office at 631-218-2810 or visit us online a

Photo Highlights from The Long Island Premiere of Bullets Over Broadway at The Noel S. Ruiz Theatre, Running until August 11th. For Tickets, call the Box Office at 631-218-2810 or visit us online a

Photo Highlights from The Long Island Premiere of Bullets Over Broadway at The Noel S. Ruiz Theatre, Running until August 11th. For Tickets, call the Box Office at 631-218-2810 or visit us online a

Photo Highlights from The Long Island Premiere of Bullets Over Broadway at The Noel S. Ruiz Theatre, Running until August 11th. For Tickets, call the Box Office at 631-218-2810 or visit us online a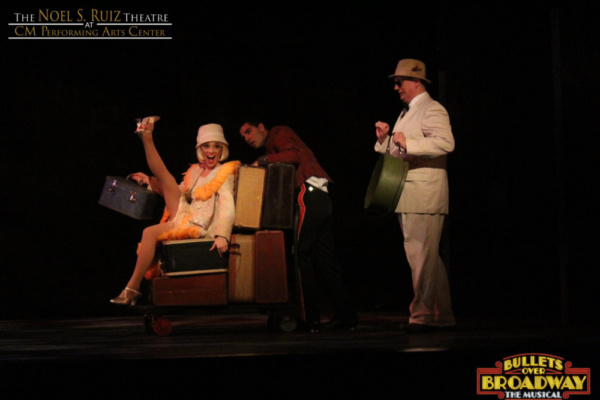 Photo Highlights from The Long Island Premiere of Bullets Over Broadway at The Noel S. Ruiz Theatre, Running until August 11th. For Tickets, call the Box Office at 631-218-2810 or visit us online a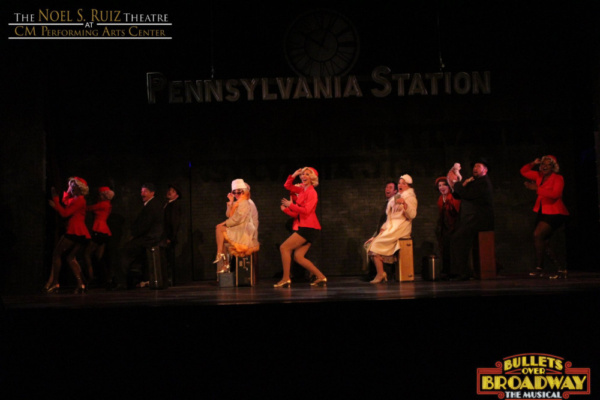 Photo Highlights from The Long Island Premiere of Bullets Over Broadway at The Noel S. Ruiz Theatre, Running until August 11th. For Tickets, call the Box Office at 631-218-2810 or visit us online a

Photo Highlights from The Long Island Premiere of Bullets Over Broadway at The Noel S. Ruiz Theatre, Running until August 11th. For Tickets, call the Box Office at 631-218-2810 or visit us online a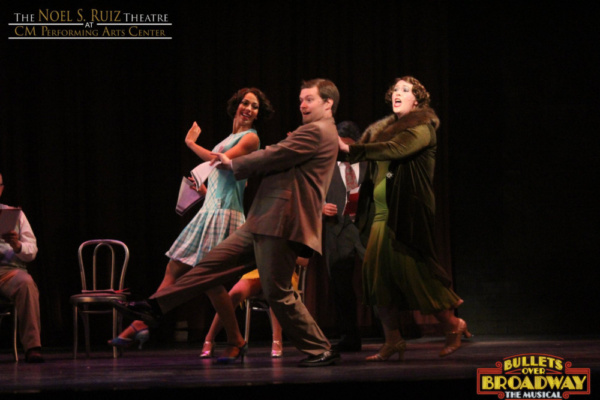 Photo Highlights from The Long Island Premiere of Bullets Over Broadway at The Noel S. Ruiz Theatre, Running until August 11th. For Tickets, call the Box Office at 631-218-2810 or visit us online a

Photo Highlights from The Long Island Premiere of Bullets Over Broadway at The Noel S. Ruiz Theatre, Running until August 11th. For Tickets, call the Box Office at 631-218-2810 or visit us online a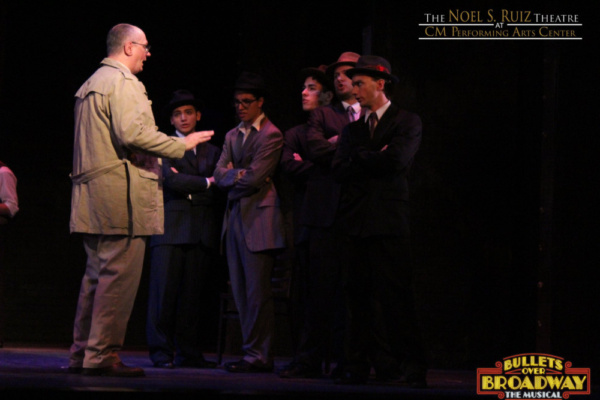 Photo Highlights from The Long Island Premiere of Bullets Over Broadway at The Noel S. Ruiz Theatre, Running until August 11th. For Tickets, call the Box Office at 631-218-2810 or visit us online a

Photo Highlights from The Long Island Premiere of Bullets Over Broadway at The Noel S. Ruiz Theatre, Running until August 11th. For Tickets, call the Box Office at 631-218-2810 or visit us online a

Photo Highlights from The Long Island Premiere of Bullets Over Broadway at The Noel S. Ruiz Theatre, Running until August 11th. For Tickets, call the Box Office at 631-218-2810 or visit us online a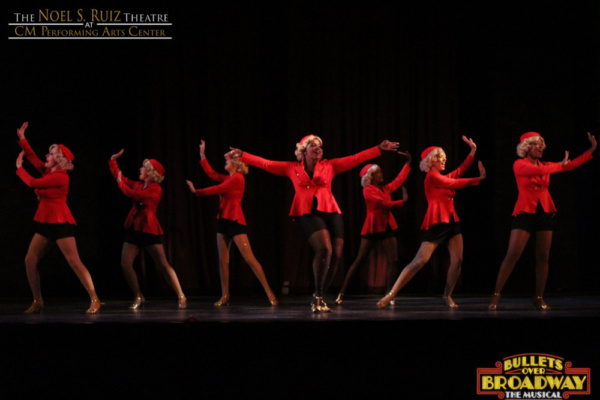 Photo Highlights from The Long Island Premiere of Bullets Over Broadway at The Noel S. Ruiz Theatre, Running until August 11th. For Tickets, call the Box Office at 631-218-2810 or visit us online a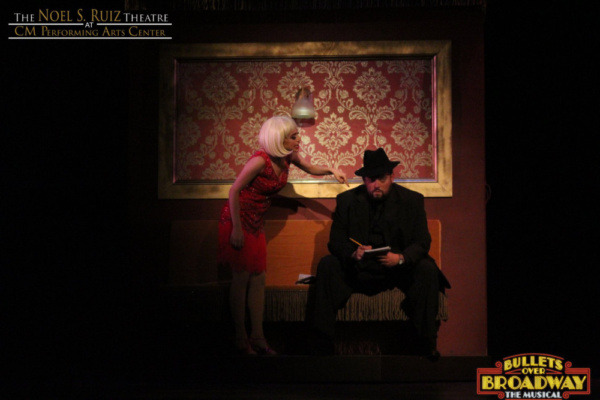 Photo Highlights from The Long Island Premiere of Bullets Over Broadway at The Noel S. Ruiz Theatre, Running until August 11th. For Tickets, call the Box Office at 631-218-2810 or visit us online a

Photo Highlights from The Long Island Premiere of Bullets Over Broadway at The Noel S. Ruiz Theatre, Running until August 11th. For Tickets, call the Box Office at 631-218-2810 or visit us online a

Photo Highlights from The Long Island Premiere of Bullets Over Broadway at The Noel S. Ruiz Theatre, Running until August 11th. For Tickets, call the Box Office at 631-218-2810 or visit us online a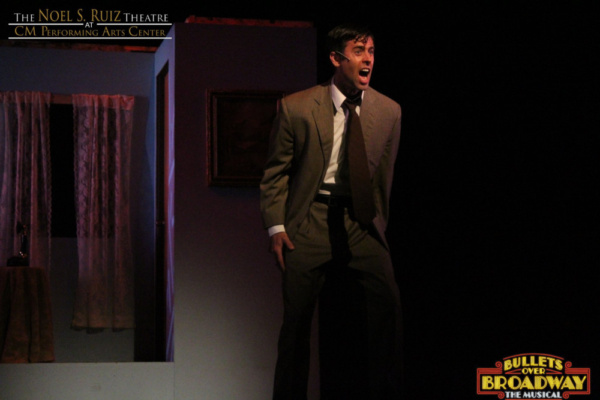 Photo Highlights from The Long Island Premiere of Bullets Over Broadway at The Noel S. Ruiz Theatre, Running until August 11th. For Tickets, call the Box Office at 631-218-2810 or visit us online a

Photo Highlights from The Long Island Premiere of Bullets Over Broadway at The Noel S. Ruiz Theatre, Running until August 11th. For Tickets, call the Box Office at 631-218-2810 or visit us online a

Photo Highlights from The Long Island Premiere of Bullets Over Broadway at The Noel S. Ruiz Theatre, Running until August 11th. For Tickets, call the Box Office at 631-218-2810 or visit us online a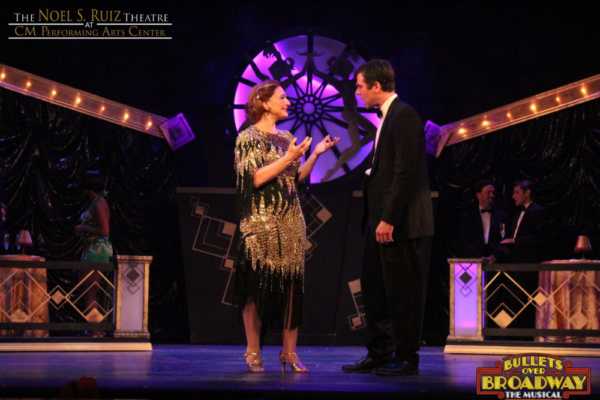 Photo Highlights from The Long Island Premiere of Bullets Over Broadway at The Noel S. Ruiz Theatre, Running until August 11th. For Tickets, call the Box Office at 631-218-2810 or visit us online a

Photo Highlights from The Long Island Premiere of Bullets Over Broadway at The Noel S. Ruiz Theatre, Running until August 11th. For Tickets, call the Box Office at 631-218-2810 or visit us online a

Photo Highlights from The Long Island Premiere of Bullets Over Broadway at The Noel S. Ruiz Theatre, Running until August 11th. For Tickets, call the Box Office at 631-218-2810 or visit us online a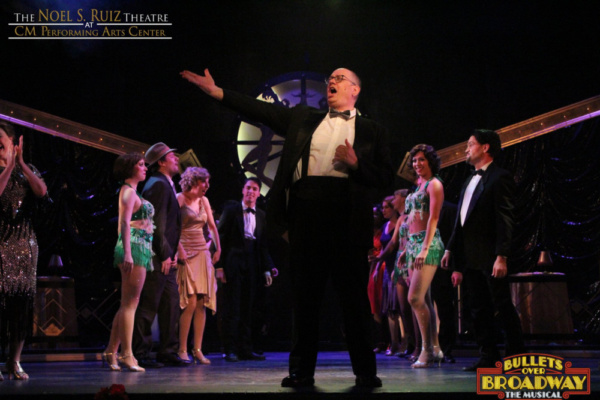 Photo Highlights from The Long Island Premiere of Bullets Over Broadway at The Noel S. Ruiz Theatre, Running until August 11th. For Tickets, call the Box Office at 631-218-2810 or visit us online a

Photo Highlights from The Long Island Premiere of Bullets Over Broadway at The Noel S. Ruiz Theatre, Running until August 11th. For Tickets, call the Box Office at 631-218-2810 or visit us online a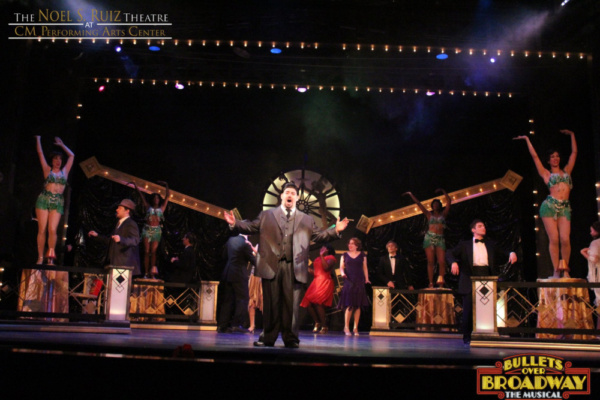 Photo Highlights from The Long Island Premiere of Bullets Over Broadway at The Noel S. Ruiz Theatre, Running until August 11th. For Tickets, call the Box Office at 631-218-2810 or visit us online a

Photo Highlights from The Long Island Premiere of Bullets Over Broadway at The Noel S. Ruiz Theatre, Running until August 11th. For Tickets, call the Box Office at 631-218-2810 or visit us online a

Related Articles View More Long Island

Stories

Shows
More Hot Stories For You