Photo Coverage: MAN OF LA MANCHA Opens at The John W. Engeman Theater Northport
The John W. Engeman Theater announces the cast and creative team for MAN OF LA MANCHA. Performances begin on Thursday, September 13 at 8:00pm and run through Sunday, October 28, 2018.
Based on Cervantes' masterpiece Don Quixote, MAN OF LA MANCHA tells of the adventures of a delusional Spanish knight who sallies forth on a quest to restore chivalry to the world, and to claim his lady love. Featuring such stirring songs as "Dulcinea" and the unforgettable "The Impossible Dream," MAN OF LA MANCHA is a poignant and moving story and was one of the first musicals based on a piece of historical literature. Winner of 5 Tony Awards, including Best Musical, it is one of the world's most popular musicals.
MAN OF LA MANCHA is produced by RICHARD DOLCE the Engeman Theater's Producing Artistic Director and Directed by Peter Flynn (Engeman Theater: Man of La Mancha (2008); NY Theater: Curvy Widow at Westside Arts Theatre, Born Yesterday at Maltz-Jupiter Theatre; Regional: Ragtime and 1776 at Ford's Theatre, Chess with Josh Groban & Julia Murney, Andrea Martin: Final Days Everything Must Go).
The Choreographer is Devanand Janki (Engeman Theater: Man of La Mancha (2008); Off-Broadway: Zanna, Don't!, Junie B. Jones, Henry and Mudge, The Yellow Brick Road, Skippyjon Jones, This One Girl's Story, Cupid and Psyche, Love & Real Estate, Romantic Poetry; Lincoln Center: Amahl and the Night Visitors, Babes in Toyland).
The Musical Director is Julianne B. Merrill (NY Theater: A Man of No Importance, Parade; Regional: Smokey Joe's Café, Matilda; International: Into the Woods).
The Associate Choreographer is Nandita Shenoy.
The Creative Team includes: Michael Bottari & Ronald Case (Scenic Design), Kurt Alger(Costume/Wig Design), Alan C. Edwards (Lighting Design), DON HANNA (Sound Design), GAYLE SEAY, SCOTT WOJCIK and Holly Buczek of WOJCIK/SEAY CASTING (Casting Directors), Kristie Moschetta (Props Design), T.J. Kearney (Production Stage Manager) and Leila Scandar (Assistant Stage Manager).
The cast of MAN OF LA MANCHA features Richard Todd Adams as Don Quixote (Engeman Theater: Jekyll & Hyde (2007); Broadway: The Woman in White, The Pirate Queen, CATS; National Tours: Les Miserables - Jean Valjean, Javert, The Phantom of the Opera - The Phantom, Raoul) Janet Dacal as Aldonza (Broadway: In the Heights - Nina, Carla, Wonderland - Alice; Regional: The Sting at Paper Mill Playhouse), and Carlos Lopezas Sancho Panza (Broadway: Man of La Mancha - Barber, Grease - Sonny, Annie Get Your Gun - Tommy Keeler, Wonderful Town - Speedy, A Chorus Line - Mike and Paul; TV/Film: "The Sopranos," "Law and Order," "Guiding Light," "All Fired Up," "What Would You Do?" "Brooklyn Sonnet," "Stepford Wives," "Death Wishes," "Late Phases").
The cast also includes: Enrique Cruz DeJesus, JUAN LUIS ESPINAL, DIEGO GONZALEZ, Garfield Hammonds, Deven Kolluri, STEVEN LIBERTO, PHYLLIS L. MARCH, NORA MOUTRANE, CODY MOWREY, JOSHUA WAYNE OXYER, Nandita Shenoy, Bruce Winantand MORGAN Anita Wood.
Photo Credit: Genevieve Rafter Keddy

The Cast of Man of LaMancha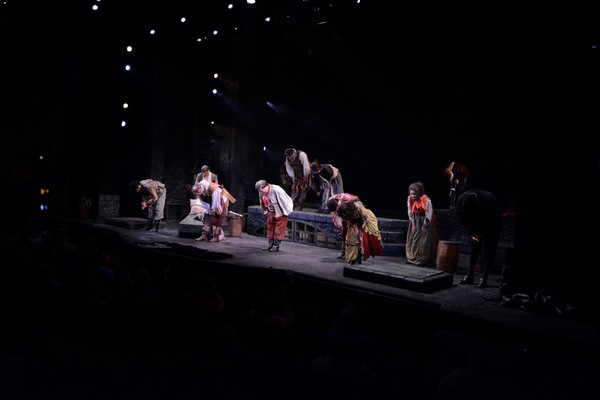 The Cast of Man of LaMancha

Joshua Wayne Oxyer, Cody Mowrey, Enrique Cruz DeJesus, Juan Luis Espinal and Diego Gonzalez

Phyllis L. March, Morgan Anita Wood and Nora Moutrane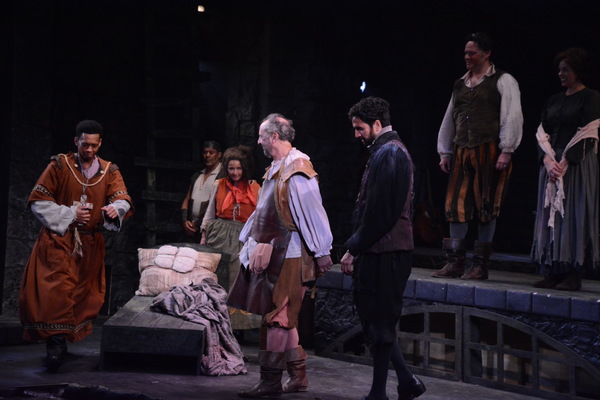 Garfield Hammonds, Bruce Winant and Deven Kolluri

Garfield Hammonds, Bruce Winant and Deven Kolluri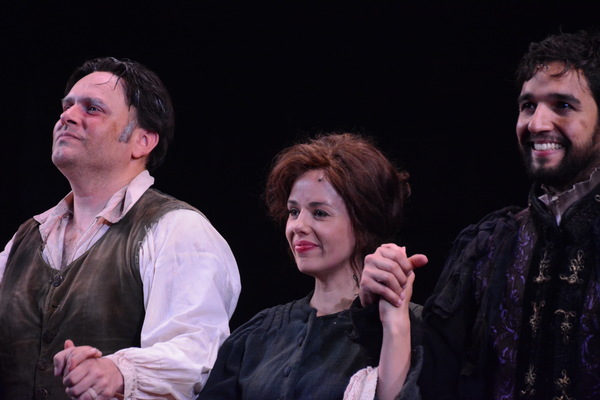 Richard Todd Adams, Janet Dacal and Deven Kolluri

Richard Todd Adams and Peter Flynn (Director)

Enrique Cruz DeJesus and Deven Kolluri

Emilio Alvarado and Janet Dacal

Julianne B. Merrill (Conductor and Keyboard) with tonight's orchestra that includes-Robert Dalpiaz, Joel Levy, Joe Boardman, Russ Brown, Ethan Hack-Chabot and Josh Endlich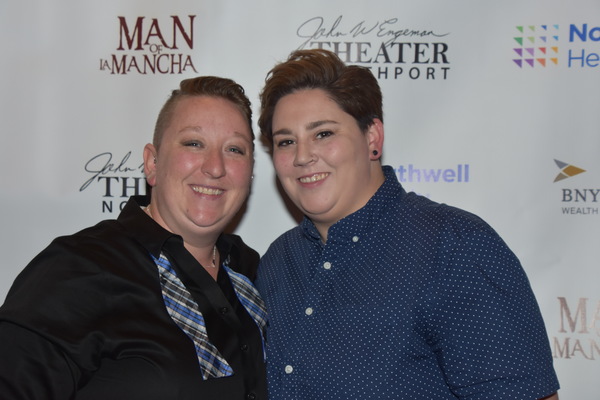 Julianne B. Merrill and Meg Elliot

Joshua Wayne Oxyer and Templar Wright

Peter Flynn (Director), Nandita Shenoy (Associate Choreographer), Julianne B. Merrill (Conductor) with the cast that includes-Richard Todd Adams, Janet Dacal, Enrique Cruz DeJesus, Juan Luis Espinal, Diego Gonzalez, Garfield Hammonds, Deven Kolluri, Steven Liberto, Carlos Lopez, Phyllis L. March, Nora Moutrane, Cody Mowrey, Joshua Wayne Oxyer, Bruce Winant and Morgan Anita Wood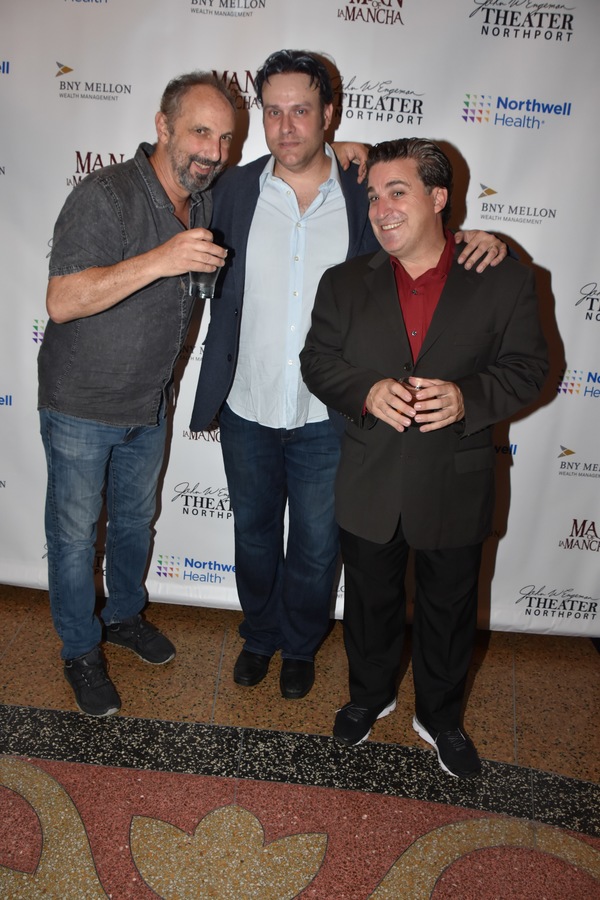 Bruce Winant, Richard Todd Adams and Carlos Lopez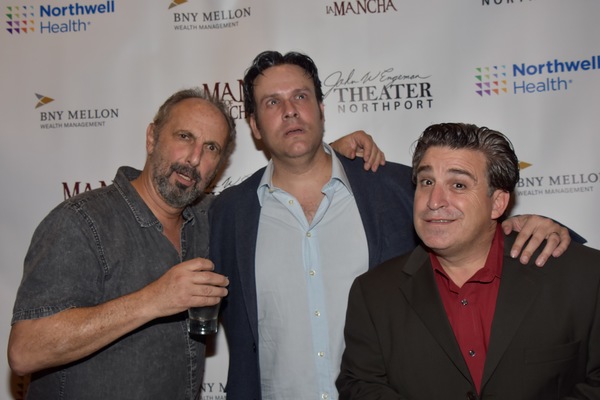 Bruce Winant, Richard Todd Adams and Carlos Lopez

Nandita Shenoy and Nora Moutrane

Phyllis L. March and Bruce Winant

Nandita Shenoy, Phyllis L. March, Morgan Anita Wood and Nora Moutrane

Nandita Shenoy, Phyllis L. March, Morgan Anita Wood, Nora Moutrane and Janet Dacal

Nandita Shenoy, Phyllis L. March, Morgan Anita Wood, Nora Moutrane and Janet Dacal

Steven Liberto, Juan Luis Espinal, Diego Gonzalez, Morgan Anita Wood, Cody Mowrey, Garfield Hammonds and Deven Kolluri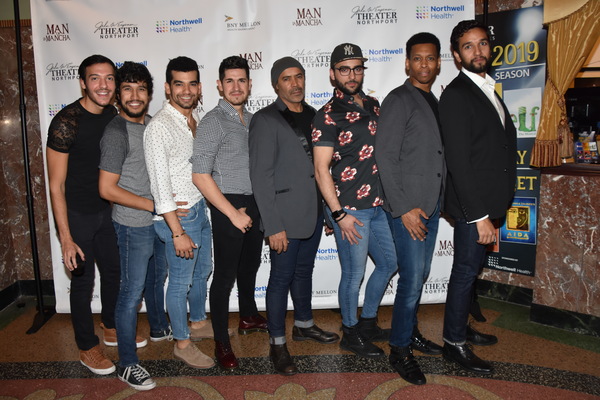 Steven Liberto, Joshua Wayne Oxyer, Juan Luis Espinal, Diego Gonzalez, Enrique Cruz DeJesus, Cody Mowrey, Garfield Hammonds and Deven Kolluri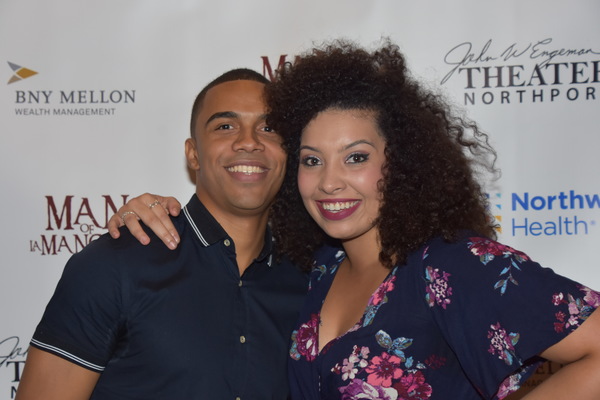 Jordan Adams and Morgan Anita Wood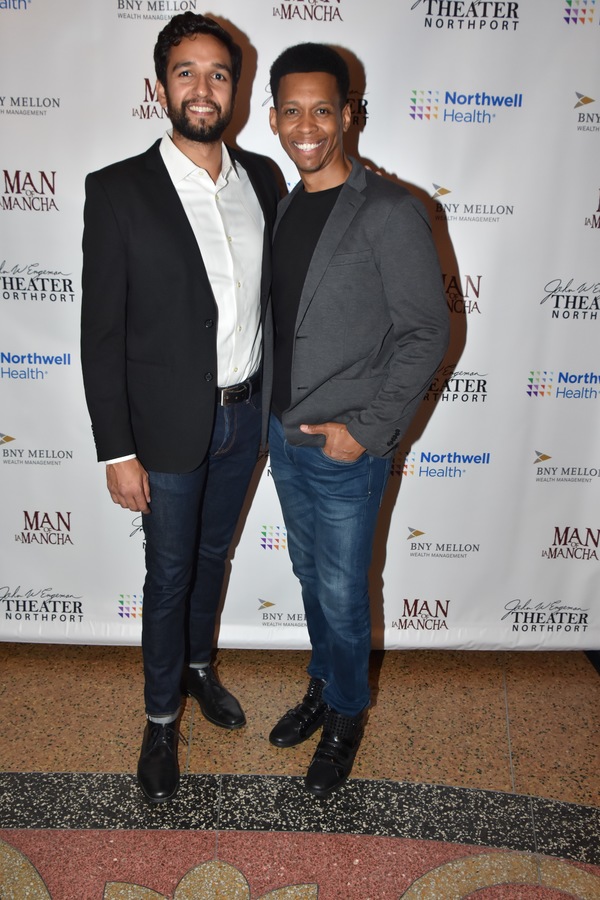 Deven Kolluri and Garfield Hammonds

Deven Kolluri and Garfield Hammonds

Diego Gonzalez, Cody Mowrey and Juan Luis Espinal

Richard Todd Adams, Janet Dacal and Carlos Lopez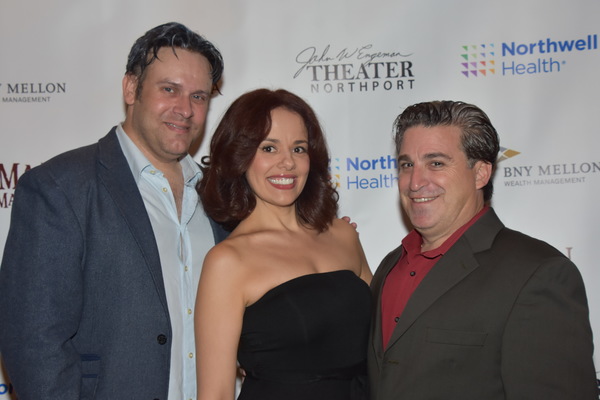 Richard Todd Adams, Janet Dacal and Carlos Lopez

Richard Todd Adams, Janet Dacal and Carlos Lopez

Leila Scandar (Assistant Stage Manager) with Enrique Cruz DeJesus, Cody Mowrey, Juan Luis Espnal and Diego Gonzalez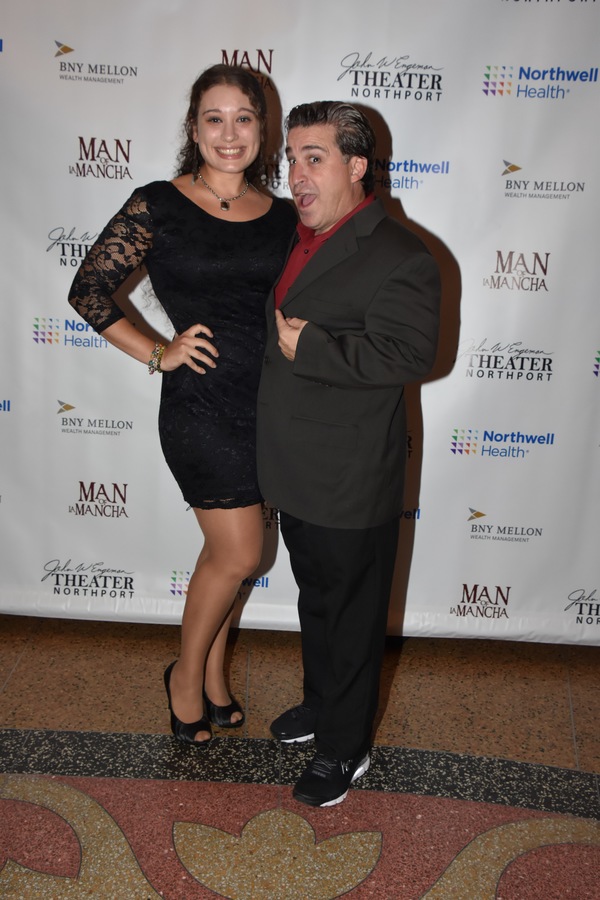 Leila Scandar and Carlos Lopez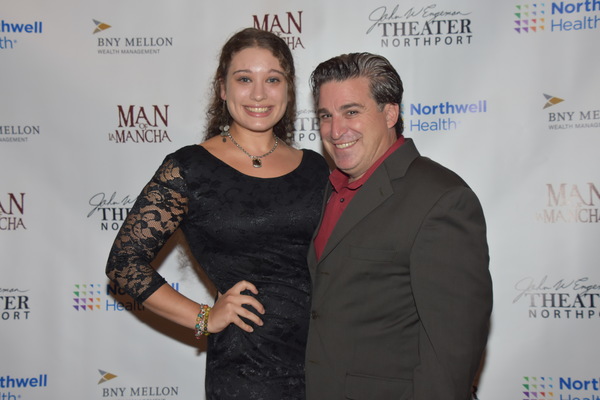 Leila Scandar and Carlos Lopez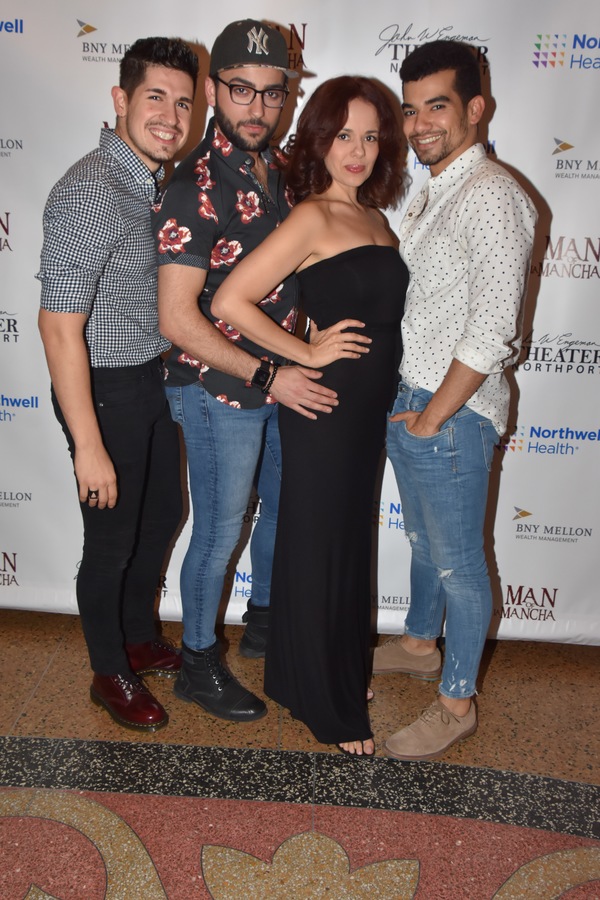 Diego Gonzalez, Cody Mowrey, Janet Dacal and Juan Luis Espinal

Diego Gonzalez, Cody Mowrey, Janet Dacal and Juan Luis Espinal