Photo Coverage: A GENTLEMAN'S GUIDE TO LOVE AND MURDER Opens at The John W. Theater Northport
The John W. Engeman Theater presents A GENTLEMAN'S GUIDE TO LOVE AND MURDER. Performances began on Thursday, March 14 and run through Sunday, April 28, 2019.
Check out photos of the cast taking their bows below!
Winner of the 2014 Tony Award for Best Musical, A GENTLEMAN'S GUIDE TO LOVE AND MURDER tells the uproarious story of Monty Navarro, an heir to a family fortune who sets out to jump the line of succession by-you guessed it-eliminating the eight pesky relatives who stand in his way. All the while, Monty has to juggle his mistress (she's after more than just love), his fiancée (she's his cousin but who's keeping track?), and the constant threat of landing behind bars! Of course, it will all be worth it if he can slay his way to his inheritance... and be done in time for tea.
The show is is produced by RICHARD DOLCE, the Engeman Theater's Producing Artistic Director, and directed by Trey Compton (Engeman Theater: Director - Once; Assoc. Director - Newsies, Gypsy, Oklahoma!, South Pacific, Twelve Angry Men, The Music Man, Evita, The Producers, West Side Story; Off-Broadway: YANK!, White's Lies).
The Choreographer is Vincent Ortega (Engeman Theater performer credits: The Full Monty, Annie and In the Heights; Film/TV Choreography: Netflix, WeTV, Disney Channel ("Shake it Up!"), Sobe Life Water; Regional Theater: Flashdance - Gateway, Sister Act - Arts Center, Spamalot - Saint Michael Playhouse, The Addams Family - Ogunquit.).
The Musical Director is James Olmstead(Engeman Theater: Once, Mamma Mia!, Thoroughly Modern Millie, Memphis, West Side Story, The Producers, A Chorus Line, Evita. Broadway: Mean Girls, Anastasia, Gettin' the Band Back Together, Charlie and the Chocolate Factory, On Your Feet, Beautiful: The Carole King Story, Radio City's New York Spectacular and the upcoming My Very Own British Invasion; Off-Broadway conductor credits: Smokey Joe's Cafe, A Letter to Harvey Milk, Gary Goldfarb: Master Escapist).
The Creative Team includes: Nate Bertone (Scenic & Props Design), Matthew Solomon(Costume Design), John Burkland (Lighting Design), Laura Shubert (Sound Design), Kurt Alger (Wig Design), GAYLE SEAY, SCOTT WOJCIK and Holly Buczek of WOJCIK/SEAY CASTING (Casting Directors), MATTHEW WILLIAM SHINER (Production Stage Manager) and Leila Scandar (Assistant Stage Manager).
The cast of A GENTLEMAN'S GUIDE TO LOVE AND MURDER features Danny Gardner as The D'Ysquith Family (Engeman Theater: Don Lockwood in Singin' in the Rain, Ali Hakim in Oklahoma!; Broadway: Lucky in Dames at Sea; National Tours: Irving Berlin's White Christmas and 42nd Street); SEAN YVES LESSARD as Monty Navarro (Regional: the Prime Minister in Love Actually Live, Gatsby in Baz: Star Crossed Love, Prince Charles in Princess Diana: the Musical; Film: "116," Abraham's Desert," and "Misfits"); Kate Loprest as Sibella (Broadway: Allison/Google in First Date, Amber Von Tussle in Hairspray, Xanadu, The Drowsy Chaperone, Wonderland; National Tours: Little House on the Prairie, Wicked; Regional: Sheila in A Chorus Line - Gateway, Betty Haynes in White Christmas - Ogunquit, Vivienne in Legally Blonde - North Shore Music Theatre, Nellie Olsen in Little House on the Prairie and Joanie in Happy Days: The Musical - Paper Mill Playhouse); and Katherine McLaughlin as Phoebe (Broadway: Rosalie Mullins in School of Rock; Regional: Miss Dorothy in Thoroughly Modern Millie, Bianca/Lois in Kiss Me, Kate, Ulla in The Producers, Johanna in Sweeney Todd, Sister James in Doubt and Gretchen in Boeing, Boeing).
The cast includes: BRIANNA BARNES, Mimi Bessette, TAYLOR GALVIN, Cody Gerszewski, Lara Hayhurst, Eric Jon Mahlum, Bobby Montaniz and Matthew Patrick Quinn.
Photo Credit: Genevieve Rafter Keddy

A Gentleman's Guide to Love and Murder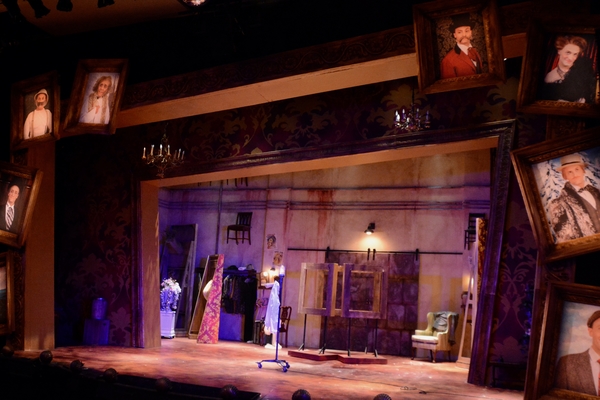 A Gentleman's Guide to Love and Murder

Matthew Patrick Quinn, Katherine McLaughlin, Kate Loprest, Cody Gerszewski and Eric Jon Mahlum

Taylor Galvin, Katherine McLaughlin, Sean Yves Lessard, Kate Loprest, Matthew Patrick Quinn

Sean Yves Lessard

Taylor Galvin, Katherine McLaughlin and Sean Yves Lessard

Mimi Bessette and Kate Loprest

Sean Yves Lessard, Katherine McLaughlin, Danny Gardner and Kate Loprest

Sean Yves Lessard

Matthew Patrick Quinn, Taylor Galvin, Cody Gerszewski, Lara Hayhurst and Eric Jon Mahlum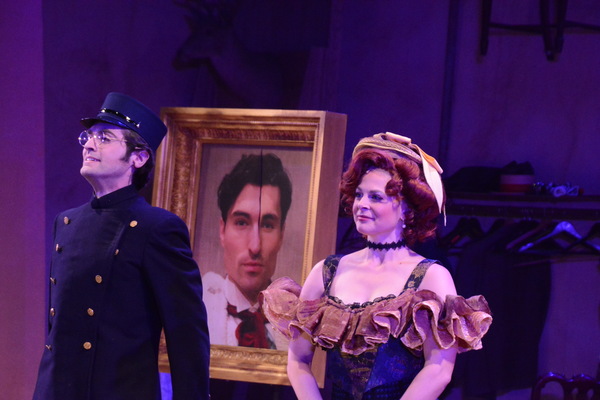 Cody Gerszewski and Lara Hayhurst

Katherine McLaughlin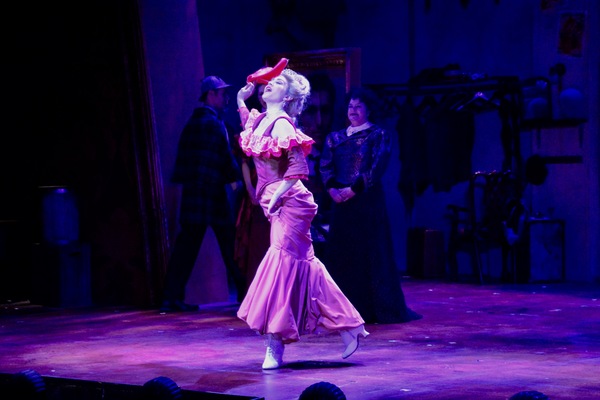 Kate Loprest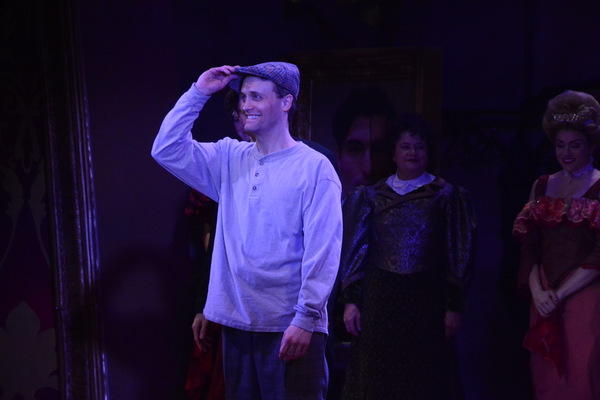 Danny Gardner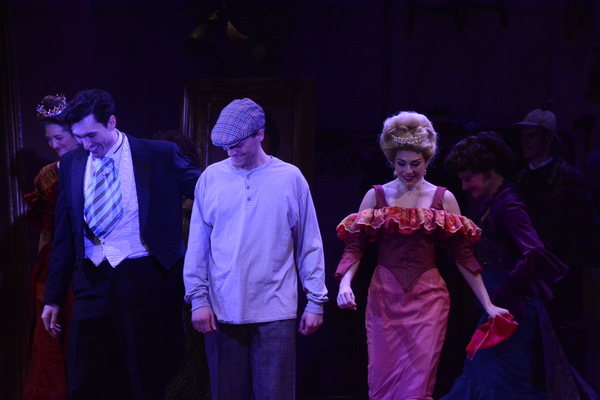 Sean Yves Lessard, Danny Gardner and Kate Loprest

the Cast of A Gentleman's Guide to Love and Murder that includes-Mimi Bessette, Danny Gardner, Taylor Galvin, Cody Gerszewski, Lara Hayhurst, Sean Yves Lessard, Kate Loprest, Eric Jon Mahlum, Katherine McLaughlin and Matthew Patrick Quinn

the Cast of A Gentleman's Guide to Love and Murder that includes-Mimi Bessette, Danny Gardner, Taylor Galvin, Cody Gerszewski, Lara Hayhurst, Sean Yves Lessard, Kate Loprest, Eric Jon Mahlum, Katherine McLaughlin and Matthew Patrick Quinn

Katherine McLaughlin, Sean Yves Lessard, Danny Gardner and Kate Loprest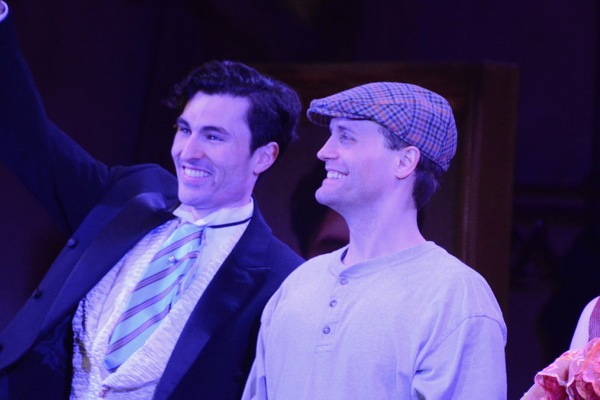 Sean Yves Lessard and Danny Gardner