Guest Artist Timothy Busfield Appears On Tom Needham's SOUNDS OF FILM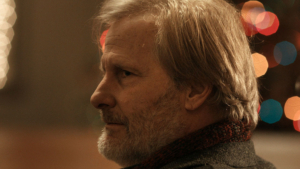 Timothy Busfield, whose film GUEST ARTIST is a featured movie at the Stony Brook Film Festival, is Tom Needham's exclusive guest on Thursday's SOUNDS OF FILM at 6 pm on WUSB.
Timothy Busfield is widely known for his starring roles in Thirtysomething, FIELD OF DREAMS, TRAPPER JOHN M.D. and THE WEST WING. In addition, he has had a successful theatrical career, as well as an acclaimed career behind the camera directing many television shows and films like Thirtysomething, LIPSTICK JUNGLE, THE FOSTERS, and THE ROOKIE.
His latest film is GUEST ARTIST starring Jeff Daniels and Thomas Macias. The film, written by Jeff Daniels, tells the story of a legendary alcoholic New York playwright who has just arrived at a train station in a small Michigan town to mount his latest play. He is greeted by an overly enthusiastic driver, who is also an aspiring playwright. The film reflects on what it means to be an artist in a world that doesn't always appreciate the theater.
Tom Needham's SOUNDS OF FILM is the nation's longest running film and music themed radio show. For the past 30 years, the program has delivered a popular mix of interviews and music to listeners all over Long Island, parts of Connecticut and streaming live worldwide on the internet. Past people interviewed for the show include Kenneth Lonergan, Mike Leigh, Wallace Shawn, William H. Macy, Peter Yarrow, Melanie, Dionne Warwick, and Don McLean.