Larry Marshall, Michael James Leslie & More Star in KC Rep's HAIR: Retrospective, Begin. Today
Kansas City Repertory Theatre presents HAIR: Retrospection, which captures the stories and music of the creation of a show that brought the spirit of late 1960s protest to Broadway and the world. KC Rep's concert production presents the full score of HAIR, performed by many of the artists who sang these songs some 45 years ago, along with a full 7 piece rock band and a complement of six multi-talented musical theater performers. In addition to the legendary score by MacDermot, Rado and Ragni, this innovative production will feature the stories of how HAIR was created and what it meant, told by the artists that experienced the show from their side of the footlights.
"During our 50th anniversary celebration, every production answers the question of what theater does to change the world - none more emphatically or satisfyingly as HAIR. Rather than revive the musical in its entirety, I wanted to find a way to let the people who we rarely hear from - the actors on the stage - guide us through what the musical meant and what it changed [for audiences across the country]?," said Rosen. "This concert staging is unlike any HAIR we've seen, bringing the voice of the 1960s generation into contact with my generation and the next. What comes of our investigation will be compelling, moving, musically unique, and inspiring."
The ensemble cast, drawn from across the country, includes five members of the 1968-1972 Broadway production: Tony Award nominee Larry Marshall, Heather MacRae, Zenobia Conkerite, Natalie Mosco, Robert I. Rubinsky, along with 1977 revival cast member Michael James Leslie. The ensemble includes Jared Joseph, Daniel Beeman, Shanna Jones, Linnaia McKenzie, Tim Scott and Emily Shackleford.
Performances begin tonight, Friday, March 20 and run through Sunday, April 12. Press night is scheduled for Opening Night Friday, March 27. Appropriate for ages 17 +. As a concert production, there will be no live nudity, though documentary photographs of the original production will be projected.
Eric Rosen (Director) was the founding Artistic Director of Chicago's About Face Theatre (AFT) from 1995 to 2008, and is a writer, director and producer. Original projects include Venice (KC Rep, Center Theatre Group-LA, Public Theater-NYC, "Best Musical of 2010"-TIME Magazine); Wedding Play (Steppenwolf/AFT, Jefferson nomination); Winesburg, Ohio (Step­penwolf/AFT-Jeff Award, Philadelphia's Arden Theatre Company-Barrymore Award, KC Rep); Clay (AFT, Lookingglass Theatre-Chicago, Center Theatre Group, KC Rep, Lincoln Center/CT3-Drama Desk Nomi­nation, Jeff Award); and Undone, Whitman and Dream Boy (Jeff Award, several productions across the country). In addition to Venice, other Rep directing credits include: Clay; Winesburg, Ohio; world premiere of A Christmas Story, The Musical! (a hit musical on Broadway-three Tony nominations, including Best Musical); Cabaret; August: Osage County; The Whipping Man; Pippin; Death of a Salesman; Ro­meo and Juliet; and Vanya and Sonia and Masha and Spike. Additional directing credits include productions at Lincoln Center, Center Theatre Group, Steppenwolf, Goodman, Alliance, Lookingglass, Chicago Shakespeare, Hartford Stage, 5th Avenue, Prince, Cincinnati, Melbourne (Australia) and workshops at Sundance, O'Neill, Playwrights Horizons, and the Public Theater. He has developed and produced over 40 world premieres, including Doug Wright's Pulitzer Prize- and Tony Award-winning I am My Own Wife and work by Mary Zimmerman, Frank Galati, Stephen Flaherty, Moisés Kaufman, David Cale and The Civilians, among others. He holds a doctorate in performance studies from Northwestern University, has twice served as an NEA panel­ist, and serves on the Board of Directors of Theatre Communications Group, the national organization of non-profit theatres.
Sam Pinkleton KC Rep: debut Broadway: Machinal (Roundabout). Off-Broadway: Pretty Filthy (The Civilians); Kansas City Choir Boy (Prototype, w/ Courtney Love); Natasha, Pierre, and the Great Comet of 1812 (Kazino); Mr. Burns: A Post Electric Play, Fly By Night, Stage Kiss (All at Playwrights Horizons); Marie Antoinette (Soho Rep); Tamburlaine The Great (TFANA); Buyer and Cellar (Barrow Street/Tour); The Lightning Thief (Theatreworks). Regional: The Understudy (McCarter); Spring Awakening (Olney). Associate Artist with The Civilians and Witness Relocation. Teaches Bustin' Moves at NYU. Co-Director of The Dance Cartel's ONTHEFLOOR. Current/Upcoming: I Promised Myself To Live Faster (Pig Iron/Humana Festival), Significant Other (Roundabout), Amelie (Berkeley Rep). www.sampinkleton.com
Daniel Beeman KC Rep: debut. Local: The Sound of Music (Kansas City Starlight Theatre); Violet, A Little Night Music (Spinning Tree Theatre); Hands on a Hardbody (Unicorn Theatre); Carrie: The Musical (Egads! Theatre Company). Regional: Les Miserables, Mary Poppins, Betty Blue Eyes (U.S. Premiere), The King and I (Music Theatre Wichita). Additional: World Championships of Irish Dance. Education: BA in Theatre, UMKC. www.DanielBeeman.com AEA Member
Shanna Jones KC Rep: Romeo and Juliet, Santaland Diaries (2013, 2014). New York: Phaedra's Cabaret, Undone, and The Fall. Regional: Les Miserables (Pioneer Theatre Company); Romeo and Juliet (Utah Shakespearean Festival); Saturday's Voyeur (Salt Lake Acting Company). Ms. Jones has spent the last two years playing with her band in venues throughout New York City and across the United States. Education: BA, the Actor Training Program at the University of Utah (2008). shannajonesmusic.com AEA Member
Jared Joseph KC Rep: debut. Broadway: Holler If Ya Hear Me (The Palace Theater); The Book of Mormon (The Eugene O'Neill Theatre). National Tours: The Book of Mormon (Latter Day Tour); The Scottsboro Boys, Dreamgirls. New York: The Lady Killers, Holler If Ya Hear Me (workshop); Superfly, Motown: The Musical (Lab); Dreamgirls (Apollo Theater); Josephine Tonight (MetroStage); Broadway Close Up: Henry Krieger, 54: The Musical, The Scottsboro Boys (The Vineyard Theatre); The Fire This Time Festival ("The Scorpion and the Fox"); Black Terror. Regional: All Night Strut (Detroit GEM Theatre); Five Guys Named Moe (Pennsylvania Centre Stage). Film: Black Nativity, Random Unrelated Projects. Education: BFA, New York University. AEA Member
Michael James Leslie KC Rep: Little Shop of Horrors. Broadway: 1977 Revival of Hair, The Wiz (Lion); Senator Joe, Little Shop of Horrors (2003 Revival). National Tours: Beauty and the Beast, Little Shop of Horrors. Off-Broadway: Romance in Hard Times, The Butter Fingers Angel, Warren G, Little Shop of Horrors, Mowgli, American Heroes. Regional: Gypsy with Leslie Uggams (Connecticut Repertory Theatre); The Wiz (The Muny, Kansas City Starlight Theatre); Little Shop of Horrors (Dallas Summer Musicals); Once on This Island (The Repertory Theatre of St Louis, Lincolnshire Marriott); The Happy Elf (First Children's Theater of Milwaukee); A Christmas Carol (Norfolk Stage); The Hot Mikado (Westchester Broadway Theatre); One Flew Over the Cuckoo's Nest (Pioneer Theatre); Call Me Madam, Little Shop of Horrors (Paper Mill Playhouse); Man of La Mancha (Barter Theatre); Sweeney Todd, Guys and Dolls (Theatre of Virginia); Boys from Syracuse (Olney Theatre); All About Us (Westport Country Playhouse); Shout Up a Morning ( La Jolla Playhouse); My One and Only (Cape Playhouse). Concerts: Kristina (Carnegie Hall, Royal Albert Hall, London, released on Decca Records); Home for the Holidays (Key West Pops Orchestra); The Gig (York Theatre, released on Jay Records); An Evening with Tim Rice (Holder's Festival, Barbados); Music of Andrew Lloyd Weber (Scandinavia); Peter Nero and the Philadelphia Pops (Guest Artist). Television: Cupid, Conan O'Brien Show, Tonight Show with Johnny Carson. Awards: BTA of Chicago Nomination 2010, Best Featured Actor in a Musical or Review for Once on this Island; 2005 Denver Post Ovation Award Nomination, Best Supporting Actor Touring for Little Shop of Horrors. Education: JD, Cornell Law School. www.michaeljamesleslie.com AEA Member
Heather Mac Rae KC Rep: debut. Local: Oliver (Starlight Theater); I'm Getting My Act Together and Taking it on the Road (Midland Stage). Broadway: Here's Where I Belong and Hair (both in 1968); Coastal Disturbances; Falsettos, A Catered Affair. National Tours: Falsettos and Rumors. Off-Broadway: I Remember Mama (Transport Group); Falsettoland, Emily, Hot L Baltimore, Abie's Island Rose, Anne of Green Gables. LA: Jesus Christ Superstar (Mary Magdalene, directed by Tom O'Horgan). Regional: Merrily We Roll Along (La Jolla Playhouse); A.R. Gurney's Children and The Dining Room (COST tours). TV & Film: "The Big C", "The Sopranos", "Sex and the City", "Law and Order, SVU", "One Life to Live", "Frasier", "Clarissa Explains it All"; The Namesake; Life With Mikey; A Perfect Couple (directed by Robert Altman); Everything You Always Wanted to Know About Sex* (*But Were Afraid to Ask) (Woody Allen, director); Bang the Drum Slowly. Recordings: Songs for my Father, I Choose Love, Falsettoland, I Love New York, A...My Name Will Always Be Alice. Ms. Mac Rae has also been performing in clubs and concert halls since 1980. She won a MAC and BISTRO award for her highly acclaimed solo show, Songs For My Father (a tribute to her father, Gordon Mac Rae). www.heathermacrae.net AEA Member
Larry Marshall KC Rep: debut. Broadway: Mother Courage and her Children with Meryl Streep (Delacorte Theater, Central Park); The Color Purple, Gower Champion's Rockabye Hamlet (Hamlet); Hair (Berger, Hud); The Full Monty (Horse); Two Gentlemen of Verona (Valentine); Bob Fosse's Big Deal (Slick); Comin' Uptown with Gregory Hines (Ghost of Christmas Past); Play On! (Sweets); The Threepenny Opera with Sting (Tiger Brown); Porgy and Bess (nominations for both the Tony and Drama Desk Award for his portrayal of Sportin' Life in the Houston Grand Opera's Grammy Award winning production of Porgy and Bess, Metropolitan Opera. This production also ran at La Bastille in Paris, the Teatro Alla Scala in Milan, and the Teatro dell'Opera di Roma, among others). Off-Broadway: Spell#7, Haggadah Cantata, Lullaby and Goodnight, A Midsummer Night's Dream (Puck, Lincoln Center). National Tour: Xanadu. Regional: Pullman Porter Blues (Monroe, Jeff Award nomination); Carmen Jones (Kennedy Center); Jesus Christ Superstar (Judas, Paper Mill Playhouse); Looking Over the President's Shoulder (Alonzo Fields, at Portland Stage, Lorraine Hansberry Theatre in San Francisco, and The Capital Repertory Theatre); Driving Miss Daisy (Capital Repertory Theatre); As You Like It with Gwyneth Paltrow (Adam, Williamstown Theatre); Arthur Miller's Up From Paradise (Lucifer); Duke Ellington's Queenie Pie (male lead, at the Philadelphia's American Music Festival Theatre and The Kennedy Center); Leonard Bernstein's Mass (Preacher, at The Kennedy Center and the Metropolitan Opera House). Film: The Cotton Club (Cab Calloway); Jesus Christ Superstar (Simon Zealotes); Panic in Needle Park (Mickey); Keep the Faith (Adam Clayton Powell Sr.); Soul Food (Jeremiah Joseph); Strangers with Candy (Jazzy). Directing credits: A Faith's Journey (docu-musical on the life of Martin Luther King, Riverside Theatre); Porgy and Bess (The Atlanta Opera, Opera Memphis); Macbeth (Opera Memphis); The Barber of Seville (Opera Memphis and Mississippi Opera); The Cradle Will Rock (Howl Festival in New York). Mr. Marshall has been the Associate Director for the New York Harlem Theatre's productions of Porgy and Bess since 1993, and has staged productions that have played most of the major opera houses in Europe, among which are La Fenice in Venice, Teatra dell'Opera in Rome, Teatro Bellini in Catania, The Ronacher Theater in Vienna, and Teatra des Westins in Berlin. http://home.earthlink.net/~ltmarshnyc/ AEA Member

Linnaia Chemise McKenzie KC Rep: debut. Local: Geek Mythology, Spring Awakening (The Coterie); The Kentucky Cycle Parts I & II, Ragtime (Metropolitan Ensemble Theatre); Ain't Misbehavin', Violet (Spinning Tree Theatre); Sunday In the Park with George, Hello! Dolly, Bernstein's Broadway (Musical Theater Heritage); Christmas in Song (2013, Quality Hill Playhouse); The Death of Cupid, Master of the Universe (The Living Room Theatre); Rag, Swing, Bop: The Charlie Parker Jr. Story (Paul Mesner Puppets). Ms McKenzie is the vocalist for Shades of Jade, an active KC Jazz/R&B band that plays a regular late night set at The Broadway Jazz Club. Upcoming: Hairspray (New Theatre)
Natalie Mosco KC Rep: debut. Broadway: Hair (original Broadway company and recording), The Magic Show. International: Grand Hotel (London's West End); Hair (Paris' Boulevard); Antony & Cleopatra (Cleopatra, Shakespeare Globe, Australia and New Zealand). Regional: The Housewives of Mannheim (originating the role of Sophie for New Jersey Repertory Company, 59E59 Street, and in Santa Barbara); Follies (with Donald Saddler at Paper Mill Playhouse, also recording); A Brush with Georgia O'Keeffe (playwright and title role, Off-Broadway and at The Smithsonian Institute in D.C.). Choreography credits: Hair (Toronto, Boston, Paris, Sydney, Melbourne, and Auckland); '68-'88 juxtaposition called Haircut (for Baz Luhrman, Sydney Theatre Company); series choreographer for the Australian Broadcasting Company's satirical current affairs hit, The Money or the Gun. Writing Credits: A Brush with Georgia O'Keeffe, Harold Arlen tributes: Get Happy! and Gershwin. Directing credits: Bobby, the Middle-aged Celebrity (starring Robert I. Rubinsky); Mixed Messages (WorkShop Theater Company); The Death of Peter Pan. Australian Television: regular appearances in prime-time series, mini-series, and variety shows. Ms Mosco is a founding member of Shakespeare Globe, Australia. She made her performing debut at The Metropolitan Opera House in operas and with The Royal Ballet, piloted an airplane, and had her art work featured in special exhibitions at The Museum of Modern Art and the Metropolitan Museum of Art. Education: Doctor of Creative Arts, University of Western Sydney. AEA Member
Robert I. Rubinsky KC Rep: debut. Broadway: Hair (including the platinum Original Cast recording); Jesus Christ Superstar (Herod). Off-Broadway: Have I Got a Girl for You, Positive Me, and Dementos (co-writer with Marc Shaiman); Bobby the Middle-Aged Celebrity, My Life in Bed (La Mama Theater). National/International Tour: Hair. Workshop: American Soldier (James Rado, Director). Regional: Fiddler on the Roof (Rabbi). Film & TV: Goodbye Columbus, The One with the Fuzz (Garson Kanin, director), The Rubber Gun Squad, Father of Curiosity. Mr. Rubinsky is known as Robert I, a playwright, songwriter and actor on stage, screen and television. www.bobbysuperstarsensation.com AEA Member
Tim Scott KC Rep: debut. Local: Aladdin, Footloose, The Sound of Music (Starlight Theatre); Hands on a Hardbody, Tick, Tick... Boom! (Unicorn Theatre); Evita, Sunday in the Park with George, Into the Woods, Guys & Dolls, Brigadoon, The Pajama Game, The Fantasticks (Musical Theater Heritage); Seussical, Shrek, Lucky Duck, (The Coterie); It's a Wonderful Life, No Way to Treat a Lady, Buddy: The Buddy Holly Story (American Heartland Theatre); Pete 'n' Keely, The Musical of Musicals (The Musical!) (Quality Hill Playhouse). Affiliations: Musical Monday (co-creator and curator, Musical Theater Heritage, now in its seventh season). Off-Broadway: Lucky Duck (New Victory Theatre). National Tour: Beauty & the Beast. Mr. Scott is perhaps still most identified for his previous work as the award-winning Emcee for the Kansas City Royals. @timscott411 www.TimmyScott.com AEA Member
Emily Shackelford KC Rep: The Foreigner, Cabaret. Regional: Nunsense II, Quality Street, Secret Garden (Okoboji Summer Theatre). Local: Afflicted: Daughters of Salem, School House Rock Live, Seussical, Spring Awakening, The Wiz, Lucky Duck (including the New York production at New Victory Theatre); Alexander and the Terrible, Horrible, No Good, Very Bad Day (The Coterie); Kiss Me Kate ,1776 (Musical Theater Heritage); Eating Raoul (Egads! Theatre Company); Aladdin (Starlight at the Kauffman Center); Bingo! The Winning Musical (American Heartland Theatre); Pride and Prejudice (Metropolitan Ensemble Theatre); Death of Cupid (Written and Directed by Kyle Hatley, The Living Room Theatre) Education: BFA in Theatre Arts, Stephens College. AEA Member
Zenobia Conkerite KC Rep: debut. Broadway: Hair. Off-Broadway: Dementos, I Paid My Dues, The Karl Marx Play. National Tours: Hair, Jesus Christ Superstar, Godspell. Regional: Dirty, Dishy, Divine (Durham Arts Council); Lucifer (Paramus Playhouse); Jesus Christ Superstar (Paper Mill Playhouse); Inner City Blues (Plainfield, NJ). Directing credits: "When At Home" (Ensemble Studio Theater, New York); "A Date At Last" (WOW Theater, New York). Musician/singer/songwriter: "It's Raining Men" (1982, Columbia Records); "Home" (2001); "Resurrection" (2014, includes the contemporary gospel single, "One More Night", winner of the "Best Gospel Song" award/New Mexico Music Awards); "How Long, How Long" (2014 with music partner, Jay Boy Adams). Zenobia is featured on Jay Boy's Billboard-charted Americana CD, "Let It Go". AEA Member
Tickets to HAIR: Retrospection range from $20 to $64. For season subscription and ticket information for the remainder of the 2014-15 season, please contact the Box Office at 816.235.2700 or visit www.KCRep.org.
| | |
| --- | --- |
| Vote Now for the 2022 BroadwayWorld Kansas City Awards | |
| voting ends in | |
More Hot Stories For You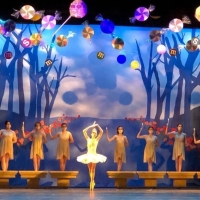 THE JEWISH NUTCRACKER Comes to The White Theatre

December 5, 2022

The perfect holiday confection will 'spin' into The Lewis and Shirley White Theatre at The Jewish Community Center (The J) as 'The Jewish Nutcracker' returns for its second year with a total of three performances.
---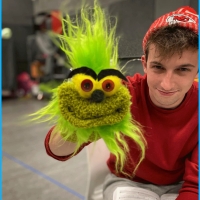 Theatre in the Park INDOOR Presents SEUSSICAL This Month

December 1, 2022

The Whos, as well as Horton the Elephant, the Cat in the Hat and Gertrude McFuzz are all here for the holidays as Theatre in the Park INDOOR presents 'Seussical The Musical'!
---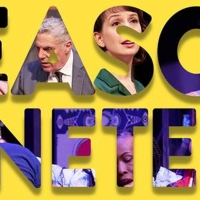 Kansas City Actors Theatre Announces 2023/2024 Season

November 30, 2022

Classic plays, new works, and modern adaptations make up the incredible plays featured in Kansas City Actors Theatre 2023-2024 season. KCAT has announced its 19th Season of productions that showcase the leading professional theater talent in Kansas City – local and familiar favorites, KCAT founders, and exciting new artists to KCAT's stage.
---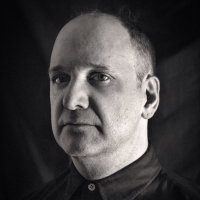 Woodwindist/Composer Josh Sinton Embarks On 10-City Tour This December

November 29, 2022

​​​​​​​Woodwindist, composer and creative musician Josh Sinton caps off an extraordinarily productive and busy year with a 10-city tour, Thursday, December 1 – Sunday, December 18. Performances include stops in New York City; Baltimore, MD; Cary, NC; Richmond, VA; Knoxville, TN; Athens, GA; Pittsburgh, PA; Bloomington, IN; Kansas City, MO; and Chicago, IL.
---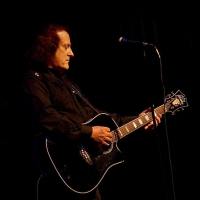 Tommy James & The Shondells Come to Kauffman Center for the Performing Arts in April 2023

November 28, 2022

Kauffman Center for the Performing Arts has announced the chart-topping Tommy James & The Shondells for a one-night engagement on April 1, 2023, in Muriel Kauffman Theatre.
---