BWW Review: QUASI AMICHE UNA FAMIGLIA PERFETTA al TEATRO ALTRO SPAZIO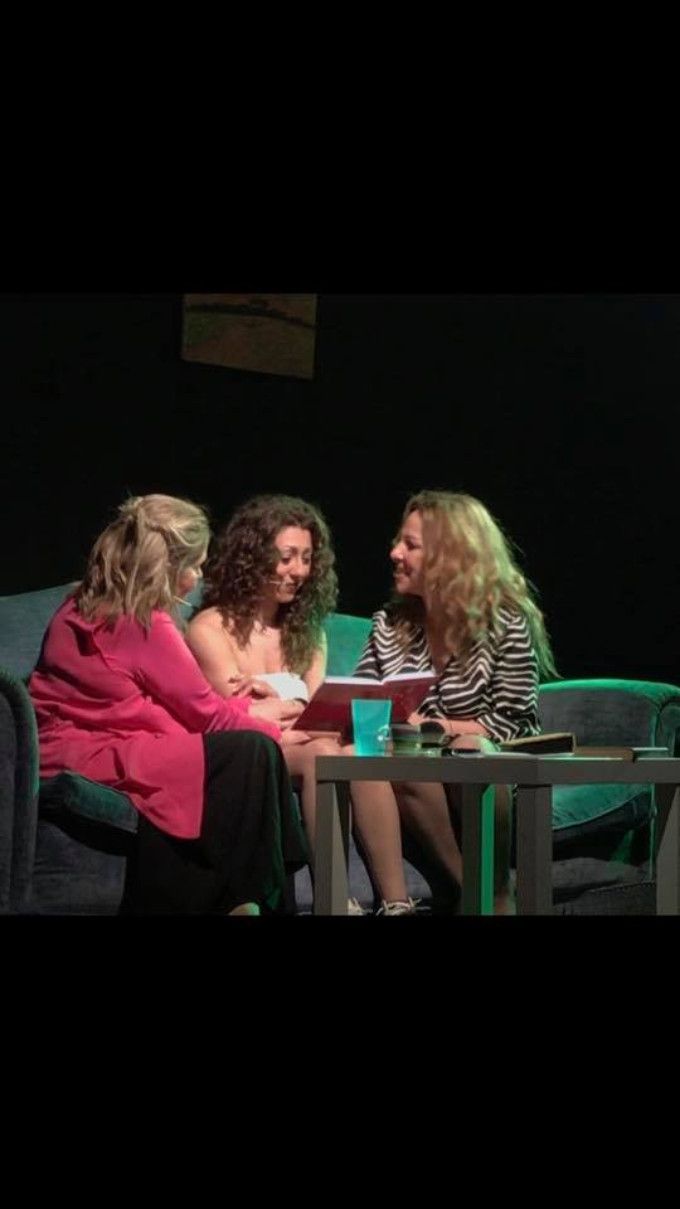 Al Teatro Altro Spazio una piccola gemma ha illuminato la Giornata Internazionale della Donna: QUASI AMICHE, UNA FAMIGLIA PERFETTA è il titolo di una pièce tutta al femminile in cui tre generazioni, nonna, madre e figlia si scontrano, si confrontano, si accapigliano, si amano e si sostengono come solo le donne sanno fare tra loro.
Scritto da Maria Laura Platania, che interpreta il ruolo della Nonna Lauretta, la storia ci porta a scoprire le intricate, complicate ma dolcissime relazioni che sono le fondamenta di questa particolare famiglia. La dinamica nonna si mantiene e mantiene la sua famiglia con una rubrica di posta sentimentale in cui riceve lettere di donne innamorate, disperate, sole, a cui risponde con saggezza ma anche con durezza. Ognuna delle tre protagoniste ha sempre tenuto un diario al quale ha confidato le proprie esperienze, le proprie preoccupazioni, i propri racconti e di nascosto dalle altre ognuna ha di tanto in tanto sbirciato nei diari dell'altra per curiosità, per benevolenza, per protezione. La Mamma Bru è interpretata da Brunella Platania che con la sua verve e innata simpatia crea un personaggio vero e intenso: da sempre desiderosa di una carriera come cantante, si ritrova spesso a nascondere dietro un finto ingaggio professionale, un semplice lavoro di cameriera pur di non ammettere ne a se stessa ne alla sua famiglia un fallimento che non riesce ad accettare: durante uno dei vari ricevimenti di matrimonio in cui è relegata a servire cocktail, prende comunque il coraggio e sale sul palco per esibirsi: esilarante il momento in cui si autodefinisce "La Withney di Piazza Bologna". La figlia è Rosy (la spumeggiante Rosy Messina) cresciuta senza un padre con queste due forti figure femminili a cui ha sempre guardato con ammirazione, ma anche con ribellione. Quando la giovane scopre di essere incinta e di aver quindi ripercorso la stessa strada della madre, non riesce a confidarsi di persona e decide di nascondere una lettera nel diario della madre, per paura della sua reazione. Il legame tra le tre donne è più forte della rabbia di una madre delusa e preoccupata per il futuro della figlia e la abbraccia con un amore intenso accogliendo la nuova arrivata nella famiglia che rafforzerà ancora di più il loro legame.
Il musical non si avvale di musiche o canzoni originali ma di una ben appropriata scelta di brani che per i loro testi si inseriscono perfettamente nel racconto: La vivace figlia con la potente voce di Rosy Messina si confida con Storie di Anna Oxa, Boom Boom di Irene Grandi, Come Saprei di Giorgia. La Mamma, Brunella Platania, racconta i suoi amori e le sue delusioni con due toccanti interpretazioni dei brani di Mia Martini Minuetto e E non finisce mica il cielo e con Sei bellissima di Loredana Bertè, Quello che le donne non dicono di Fiorella Mannoia, The Greatest Love Of All di Whitney Houston. Toccante il duetto finale su Shallow di Lady Gaga con una piccola ma essenziale modifica nel testo: "Tell me something boy" diventa "Tell me something Mum" che dimostra quanto una singola parola possa trasformare totalmente il significato di un brano.
Ala fine della rappresentazione le tre interpreti sono rimaste sedute sul divano per scambiare divertenti aneddoti, battute irriverenti ma ben pertinenti e scambi di idee con il pubblico in sala che ha molto apprezzato la sincerità, la schiettezza e la grande spontaneità di queste tre donne che hanno dimostrato oltre alla loro bravura anche una simpatia irresistibile. Questo testo meriterebbe di essere maggiormente approfondito e intensificato per il suo grande potenziale e rappresentato anche al di fuori dell'8 marzo per celebrare la grande forza della donna e il necessario ma spesso sottovalutato rispetto che le si deve.
Teatro Altro Spazio
Presenta
QUASI AMICHE, UNA FAMIGLIA PERFETTA
Testo e regia di Maria Laura Platania
Con
Brunella Platania
Maria Laura Platania
Rosy Messina
Sound and lighting designer Serena Mastrosimone

Related Articles View More Italy

Stories

Shows
Nato a Roma nel 1959, ha frequentato con successo il liceo scientifico Amedeo Avogadro e si è poi diplomato in una scuola romana specializzata nel (read more...)