Italy Theater Reviews
BWW Review: CLOCHARD, UN'ANIMA NELLA TERRA DI NESSUNO al Tetro Furio Camillo
by ETTORE FARRATTINI - March 01, 2020
...
BWW Review: THE FULL MONTY - IL MUSICAL al TEATRO SISTINA
by ETTORE FARRATTINI - February 20, 2020
THE FULL MONTY, il nuovo adattamento del celebre film degli anni '90 torna in grande stile al Teatro Sistina fino all'8 marzo dopo un lungo tour che lo ha visto in scena in ben 16 teatri di tutta Italia e che proseguirà con altre quattro tappe concludendo il 29 marzo a Catania....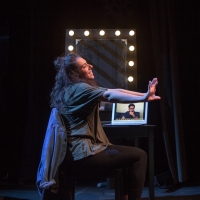 BWW Review: THE LAST FIVE YEARS, L'OFF-BROADWAY ARRIVA OFF-ROMA al Teatro Don Mario Torregrossa
by ETTORE FARRATTINI - February 17, 2020
Il musical THE LAST FIVE YEARS ha debuttato a Chicago nel 2001 e la sua prima in un Teatro Off-Broadway risale al 2002. Più recentemente nel 20013 un acclamato revival sempre Off-Broadway, lo ha riportato in auge tanto da meritare nel 2014 una trasposizione cinematografica con Anna Kendricks e Jerem...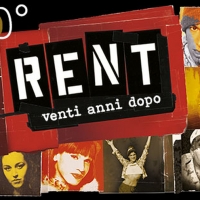 BWW Review: Rent vent'anni dopo. Una grande festa al Duse per celebrare il musical che ha fatto la storia
by Maria Chiara Parmiani - February 05, 2020
Finalmente l'attesa è finita. Lunedì 3 febbraio alle ore 21 il Teatro Duse di Bologna ha ospitato una grande festa per i vent'anni dalla prima edizione italiana del famosissimo musical Rent....
BWW Review: LIFE, IL SENSO DELLA VITA al TEATRO PLANET
by ETTORE FARRATTINI - February 04, 2020
Serena Mastrosimone ci regala un altro piccolo gioiello con questo suo LIFE, un musical commedia che affronta in maniera leggera e anche estremamente profonda molti temi che fanno parte della nostra vita di tutti i giorni....
BWW Review: WE WILL ROCK YOU al Teatro Brancaccio
by ETTORE FARRATTINI - January 29, 2020
WE WILL ROCK YOU il musical con le celebri canzoni dei Queen torna a Roma al Teatro Brancaccio con un nuovo allestimento. Pur rimanendo la stessa produzione, la regia in questa stagione è affidata a Michaela Berlini. Altri cambiamenti riguardano le scenografie, nuove coreografie, nuovi arrivi nel ca...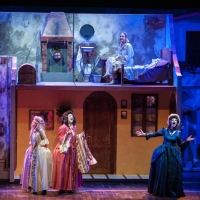 BWW Review: CENERENTOLA at Teatro Verdi - Montecatini
by Fabrizio Magnani - January 28, 2020
La Compagnia Delle Formiche presenta il musical a?oeCenerentolaa??, tratto da una delle più conosciute e celebri fiabe dei fratelli Grimm....
BWW Review: SINGING IN THE RAIN al Teatro Nazionale di Milano
by Andrea Domanico - January 17, 2020
Si sono concluse recentemente le repliche milanesi al Teatro Nazionale di SINGIN' IN THE RAIN, trasposizione teatrale dell'omonimo e celeberrimo film interpretato da uno straordinario Gene Kelly nel lontano 1952. Una nuova scommessa per Stage Entertainment, che torna a produrre nel Bel Paese conscia...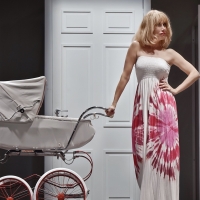 BWW Review: A CHE SERVONO GLI UOMINI al Teatro Quirino
by ETTORE FARRATTINI - December 25, 2019
...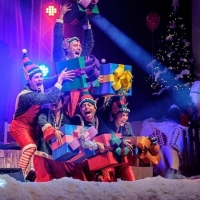 BWW Review: IL NATALE CHE VORREI al TEATRO AUDITORIUM 'SGM'
by ETTORE FARRATTINI - December 21, 2019
Natale è festa per i bambini e per gli adulti che tornano bambini anche se solo per il tempo di una rappresentazione teatrale. IL NATALE CHE VORREI scritto e diretto da Fausto Verginelli è l'apoteosi del musical natalizio che riunisce insieme l'universo scolastico, familiare e genitoriale con una se...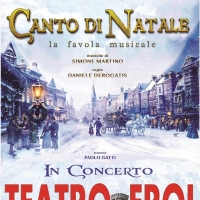 BWW Review: CANTO DI NATALE LA FAVOLA MUSICALE al TEATRO DEGLI EROI
by ETTORE FARRATTINI - December 20, 2019
Con l'avvicinarsi delle feste natalizie in tutto il mondo si rispolverano le varie versioni della celebre novella CANTO DI NATALE di Charles Dickens, a tutti i livelli e in tutte le sue forme: d'altra parte è l'unico periodo dell'anno in cui ha senso rappresentarla. Non tutte le versioni hanno però ...
BWW Review: LA PICCOLA 'GRANDE' BOTTEGA DEGLI ORRORI alla SALA UMBERTO
by ETTORE FARRATTINI - December 07, 2019
...