Literary Managers And Dramaturgs Of The Americas Announces 2017-18 Grants And Awards Winners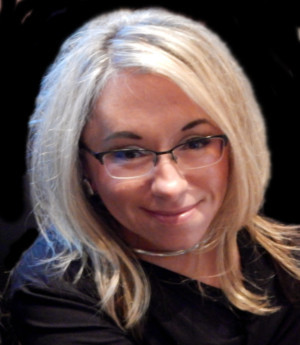 LMDA is pleased to announced the recipients of its 2017-18 grants and awards programs, as well as the opening of the application period for 2018-19 grants and awards cycle.
The 2018 Elliott Hayes Award for Outstanding Achievement in Dramaturgy
The recipient of the 2018 Elliott Hayes Award for Outstanding Achievement in Dramaturgy is Magda Romanska for launching and editing The Theatre Times worldwide news platform.
This award recognizes excellence in dramaturgical work on a specific project over the past two years. It is named in honor of Elliott Hayes, the former dramaturg and literary manager at The Stratford Festival and a dual citizen of Canada and the USA
The Theatre Times (thetheatretimes.com) is an online global theatre portal with over 140 global regional editors and over 50 international media partners, covering theatre in 80 countries and regions. Their main goal is to create a transnational discursive space that brings together theatre-makers and theatre lovers, facilitating global collaborative models, and generating opportunities for interaction and creative development amongst a wide network of international theatre-makers and theatre-goers. The Theatre Times aims to be the number-one destination for both globetrotting theatre lovers and adventurous theatre-makers looking for new inspirations and professional partnerships.
Magda Romanska receives $1,000 in recognition of her achievements.
Honorable Mentions have been given to:
Kaite O'Reilly, for her work on "'And Suddenly I Disappear...' Alternative Dramaturgies informed by a d/Deaf and Disability Perspective" -- an international, intercultural mosaic of monologues about diversity and difference, utilising multiple languages - spoken, visual and projected - and the aesthetics of access - integrated audio description, and creative captioning. A theatrical dialogue exploring how d/Deaf and disabled experience utilising multiple modes of communication might meet, challenge and potentially expand theatre languages in live performance, avoiding 'translation' and the dominance of one language/culture over another.
Ness Roque for Gobyerno (Government), an interactive and participatory performance-workshop inviting audiences to create, perform, and film their ideal government and communities; create their own ruling bodies and develop a [new] national constitution.
The work employs both the language of theatre and cinema to activate audience agency as an opportunity to question and exercise global citizenship.
The 2018 Dramaturgy Driven Grant
This grant of $1000 is given annually to support a project initiated by a dramaturg and with dramaturgy as its focus.
The recipient is Kate Langsdorf for her proposal "The Context" - A Podcast for the Dramaturgy of Everything Awesome. "The Context" is the first podcast dedicated to exploring dramaturgical practices. Wherever there's a relationship between a creator and an audience, there's a space for the artistry of the dramaturg. "The Context" will examine these relationships, with their unique challenges, opportunities, quirkiness, and general awesomeness, whether they arise from the production of a play, the historical interpretation of a house museum, the design of a theme park, the narrative creation of a video game, the publication of a comic book, or the booking of a pro-wrestling show.
More information on all of these dramaturgs and their projects can be found at lmda.org.
Applications are now being accepted for:
The LMDA Residency Grant

The 2018 Elliott Hayes Award for Outstanding Achievement in Dramaturgy
The LMDA Residency Grant is an opportunity now for an artist or dramaturg, who self-identifies as being early in their career, to assist a mentor dramaturg in a professional setting. The applicant is expected to partner with an organization of their choice to serve on a theatrical production. This grant is open to anyone regardless of age, education, social location, experience, background, and career goals. This opportunity values the applicant's aspirations to grow and their dreams to give back. The winner receives $1,500 to support their time, transportation, and service.
Applications are being accepted now through August 15, 2018. Feedback will be provided on all applications.
The Elliott Hayes Award for Outstanding Achievement in Dramaturgy recognizes excellence in dramaturgical work on a specific project over the past two years. Eligible projects may include, but are not limited to, production, season planning and implementation, educational programming, or advocacy for the profession. The recipient of the 2019 Elliott Hayes Award will receive $1,000. Applications will be accepted starting August 15, 2018, through October 1, 2018.
Full guidelines and application information can be found at lmda.org.
LMDA annually gives $7,000 directly to individual dramaturgs in support of their creative projects.
For more information about Literary Managers and Dramaturgs of the Americas, visit our Website at http://www.lmda.org/ or contact our administrative offices at lmdanyc@gmail.com.