Industry Pro Newsletter: Lortel Winners Announced, Drama Desk Nominations Delayed
Disney Theatrical Celebrates Two Wins at the Webby's
At the top of our Industry Trends section this week, we have a story about honey from the bees at the Vienna State Opera. Paired with our other story in that section about implementing digital ticketing at venues, we can see this as two different ways that companies can go about reducing the environmental harm that comes from producing large-scale live events. On their own, these aren't going to solve the climate crisis by any stretch of the imagination, but they are both examples - one obvious, one less so - of ways that performing arts organizations can utilize their resources to make small positive changes.
SUBSCRIBE NOW - Want this newsletter delivered to your inbox every Monday? Make sure and subscribe using the form at the top or bottom of this page to join the Industry Pro mailing list.
Industry Trends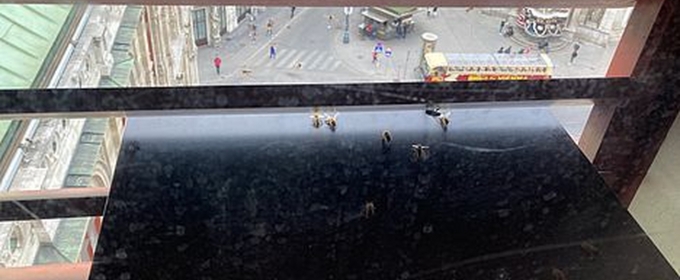 Honey from Vienna State Opera Bees to be Sold
As the global bee population began to wane, bees took up residence at the Vienna State Opera in 2010. After the original beekeeper retired, the work of caring for the bees was taken up by other volunteer members of the staff. For the first time this year, the honey produced by the hives will be available for sale. Read more...
Matt Zaracini on Implementing Digital Ticketing
With the desire to reduce physical touchpoints, reduce printing costs, and streamline the patron experience, there are many reasons companies might desire to switch to digital ticketing. However, there are always fears about the proper implementation. Writing in Variety, Matt Zaracini offers some best practices for making the switch. Read more...
Broadway/New York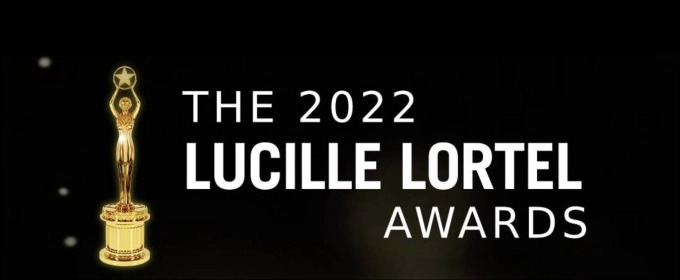 2022 Lucille Lortel Award Winners Announced
Winners for the Lucille Lortel Awards for Outstanding Achievement Off-Broadway were announced during a ceremony last night (May 1), with Kimberly Akimbo and English taking home the Outstanding Musical and Play Awards, respectively. Read more...
Drama Desk Nomination Announcement Delayed
While the eligibility cutoff remained yesterday (May 1), the announcement of nominations will now not come until May 16. Read more...
Robert E. Wankel to Receive 2022 Isabelle Stevenson Award
Mr. Wankel is being recognized for his contributions and leadership with many theatre related organizations including The Actors Fund; Broadway Cares/Equity Fights AIDS; and the American Academy of the Dramatic Arts. Read more...
Disney Theatrical Wins Two Webby's
The awards were given for their livestreams of Aladdin and The Lion King Reopening on Broadway. They were awarded both the 'Best Social Video Event and Livestream' Award as well as a People's Choice Award. Read more...
Regional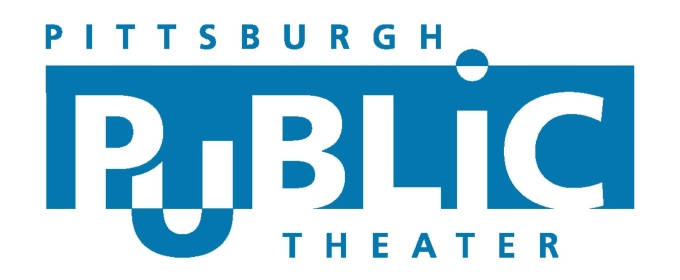 Lisa Langford's "The Breakfast at the Bookstore" Wins Pittsburgh Public New Play Contest
The script was selected from more than 100 scripts submitted by playwrights in Pennsylvania, West Virginia, and Ohio. Read more...
Scott Devine Named New Managing Director of Ensemble Theatre in Santa Barbara
Most recently, Scott Devine was the CFO and General Manager of TheatreWorks Silicon Valley, and has been working in theatre administration for nearly 20 years. Read more...
Olney Theatre Center Shakes Up Their Membership and Ticketing Model
Offering a pay-what-you-can production, and a new "all-access pass" are just some of the ways that Olney is trying to solve an access problem for new theatre audiences. Read more...
International
West End Cinderella to Close, Anger Over Way Announcement Was Handled
Over the weekend, it was announced that Andrew Lloyd Webber's production of Cinderella would end its West End run in June, with aims at coming to Broadway in 2023. However, there was significant outrage across the industry as many involved in the current production - including those recently hired to join the company in June - were not adequately informed before the news broke to the general public. Read more...
Marsha Wallace Seeks to Inspire a New Generation
Taking on the role of Ado Annie at the Young Vic, Marsha Wallace seeks to inspire a new generation of Black theater goers and theatremakers - and keep the pressure on an industry that is sometimes resistant to putting plus sized women in roles where they are the object of love and affection. Read more...
Missed our last few newsletters?
April 25 - Industry Pro Newsletter: Tony Awards Calendar Shifts, A Brooklyn Theater Tries a Netflix Model
The rising costs of production are putting a squeeze on many theatres - from Long Wharf to the Edinburgh fringe. While some of these costs are inflation related and are sure to come back down in the long term, it does leave the question of what theatres and producers can do as they try and recover from the past two years of challenges. Other stories in this week's newsletter take a look at the major cultural issues that existed at Break the Floor Productions, and the shifting calendar for awards season. Read more...
April 18 - Industry Pro Newsletter: AEA files with NLRB on Behalf of Waitress Tour, Vaccine Checks to End on Broadway
At the end of a busy April on Broadway, the vaccine check mandate is now scheduled to end for Broadway shows. While all Broadway theatres will still require strict audience masking through at least the end of May, many will stop checking audience members vaccination status on April 30th. The move is a continued nod not only to a desired return to pre-pandemic normalcy, but as New York's tourism industry continues to bounce back in a big way, many of those tourists either don't have a vaccine, or don't have a vaccine that is on the approved list of acceptable vaccines. Regionally, there is exciting news about new businesses and new performance spaces for companies, and on Broadway, Disney Theatrical brings a new wrinkle to the theatrical ticketing world. Read more...
April 11 - Olivier Awards Last Night in London, Broadway's April Gets More Chaotic
The press releases are beginning to feel familiar again, with Broadway companies announcing show cancellations and short temporary layoffs as they deal with a new COVID surge within the theatre industry. What this will ultimately mean as we approach the Tony eligibility cutoff date remains to be seen, but there is a tension in the air as many shows work hard to get open and protect their stars from catching the virus. Gross information shows that attendance is uneven as more shows join Broadway, but as the City of New York continues to work to increase tourism, there are hopes that a return to a more normal Tony season and an influx of tourists can help stabilize the industry. Read more
BroadwayWorld Resources
BroadwayWorld Stage Mag - A Fully Interactive Show Program
The digital solution to your show program needs - want to see what's possible? Check out the Stage Mag's for off-Broadway's Blindness and for Next on Stage Season 3! Then start building your own at stagemag.broadwayworld.com.
Add Your Show to our Regional Events Calendar
As audiences get set to return to in-person performances, and as your company works to market your own return to the stage, make sure you've got your upcoming shows in our regional events calendars. Listings are free of charge, with boosting options available. Get your show listed now!
Want this newsletter in your inbox every week? Subscribe here.
Want more information about marketing options with BroadwayWorld? Request a media kit here and a member of our sales and marketing team will reach out promptly.