BWW Interview: INDONESIA MENUJU BROADWAY Students DASRIZAL and RESKA PRIMADITA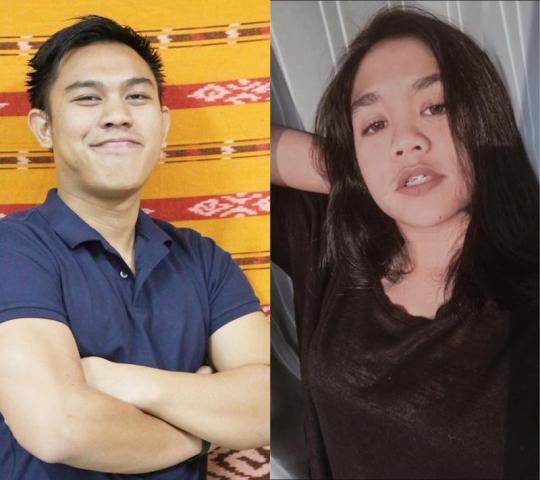 The intensive musical theatre training of INDONESIA MENUJU BROADWAY is well underway, as 70 of Indonesia's most promising musical talents are being taught by a team of Broadway professionals from Passport to Broadway led by Amy Weinstein and Stephen Brotebeck.
The 70 youths were chosen after a very competitive audition process which saw hundreds of aspiring actors, singers, and dancers performing in front of a panel of judges comprised of Indonesia's performing arts experts. Broadwayworld.com's correspondent for Indonesia interviewed two students who passed the auditions, Dasrizal and Reska Primadita, to learn more about their thoughts coming in into the audition and training.
Hi! To start with, what are you up to these days?
DASRIZAL (D): My day job is a math teacher at a private school in Bekasi. I also give private lessons, do some sports, and I am involved in a musical community in Jakarta.
RESKA (R): I'm currently busy finishing my thesis and internship.
What's your theatre experience so far?
D: Since joining Jaksical, I was one of the singers for Jaksical's musical concerts in 2017 and 2018. I have also been a cast manager and producer for several of their events. At the school I work in, I've been a director for the musical production of ALADDIN.
R: My first theatre experience was the Intro to Performing Arts Communication class in my uni. We had to make a theatrical production for the final exam and I was chosen by the lecturer to be in the supporting cast. After that, my friend asked me to be a pit singer for a musical theatre production by my uni's theatre club. That was the first time I learned about Broadway musicals. Previously I was only familiar with movie musicals and not musical theatre.
Since that time, I fell in love with musical theatre.
I auditioned for my uni's theatre club, joined the production, and I was picked to be the choreographer. Incidentally, my major was Performing Arts Communication because I felt it was where my passion lied. In my major we had to make a performing arts production each semester - from music concert, dance concert, filmmaking, radio drama, trilogy of theatre plays, and finally we had to produce the Broadway musical HAIR: The Musical. I'm also a member of the theatre community Jakarta Performing Arts Community (JPAC). I'm a new member there and I've only been involved in one production: Dreamgirls.
Any Broadway actors you look up to?
D: That's a very hard question because all Broadway actors have their own specialty and strengths. Overall, I admire everyone involved in Broadway shows; I highly appreciate those in the ensemble, swings, and even the production crew. If I had to pick contemporary actors, my pick is Ramin Karimloo for the men and Lea Salonga for the women, because they have excellent capacity as performers and they inspire me to get on their level.
R: I'm a recent Broadway fan, but since I fell in love with Broadway, I've always adored Lin-Manuel Miranda. The first Broadway show I watched was HAMILTON and I respect him very much.
How did you find out about Indonesia Menuju Broadway?
D: Instagram for sure, because by being involved in a musical community and following accounts about musicals and the theatre led me to the advertisement on Indonesia Kaya's Instagram.
R: From my friend's Instagram and an Instagram ad, if I recall correctly.
What was your audition experience for Indonesia Menuju Broadway like?
D: At the audition I was really nervous because everyone there have already passed the portfolio selection, meaning everyone's already got experience in performing arts. The one that intimidated me the most was dance audition because I don't have regular dance training. Thankfully my friends helped me out with a dancing exercise the day before the audition, so I wasn't too stiff on the big day.
During the audition, Garin Nugroho asked me to act as a both fierce yet funny Beast on the spot. It was so hard to come up with the right interpretation but I just ran with it spontaneously and gave my best performance in front of the judges.
But as a whole it was very fun because I could find friends sharing the same interests as me.
R: To be honest, I didn't feel overly stressed. The audition was fun and the judges were nice. But, well, regardless of how fun it was, being in an audition always makes one nervous and I made one or two mistakes.
What do you expect to get from this training?
D: I want to learn how to put dancing, singing, and acting together into one performance, especially to the standards of a Broadway trainer. So far I have never been an actor in a musical theatre production. I've only been in musical concerts or the crew instead. So I hope this training will provide me with the skills I need to be a musical theatre actor in the future.
I'd also like to make more friends in the musical theatre scene.
R: More experience and knowledge about Broadway and performing arts.
After the 5-day training, all 70 students will showcase the result of their training through a performance. Ten of the best performers will be flown to New York for additional training. To stay up to date with their training program, you can follow the Instagrams of PassportToBroadway, Daz, and Reska Primadita.