Photo Flash: Theatre at the Center Presents I DO! I DO!
An intimate, nostalgic look at a happy marriage full of ups and downs, Theatre at the Center presents the first two-person musical ever performed on Broadway, I DO! I DO! The charming, Tony-nominated musical runs at Theatre at the Center, 1040 Ridge Road, Munster, Indiana, April 22 through May 23. The press opening will be Sunday, April 25 at 7 p.m. Based on the Jan De Hartog play The Fourposter, the creative duo behind I DO! I DO! is Tom Jones and Harvey Schmidt, the same team that produced the longest-running production in the history of the American stage, The Fantasticks. I DO! I DO! will be directed by Chuck Gessert and will star Chicagoland favorites Bernie Yvon as "Michael" and Heidi Kettenring as "Agnes". Bernie Yvon has previously appeared on Broadway in the original production of RAGTIME as "Harry Houdini". He has also starred in the First National Tours of THE PRODUCERS, CABARET, RAGTIME and JOSEPH AND THE AMAZING TECHNICOLOR DREAMCOAT, where he understudied Donny Osmond. Heidi Kettenring recently appeared as "Nessarose" in Chicago's production of the Broadway musical WICKED.
I DO! I DO! is a photo album of memories for lovers of all ages. I DO! I DO! invites audiences into the bedroom of Agnes and Michael, as they try to maintain passion and devotion through the joys and pains, trials and tribulations, setbacks and celebrations of their fifty year marital odyssey. In that time, audiences watch them go through their wedding night jitters, raise a family, negotiate mid-life crises, quarrel, separate, reconcile, and grow old together, all lovingly to the strains of a tuneful, charming score which includes the standard "My Cup Runneth Over." Joining Director
Chuck Gessert
will be Choreographer
Linda Fortunato
and Musical Director
Bill Underwood
. The design team for I DO! I DO! is Scenic Designer and Technical Director
Ann Davis
, Costume Designer
Myron Elliott
, Lighting Designer Carl Ulaszek, Wig Designer
Kevin Barthel
, Props Designer
Libby Fandrei
and Sound Designer Barry Funderburg. The Stage Manager is
Jason Wroblewski
.
Founded in 1991, Theatre at the Center is a year-round professional theater at its home, The Center for Visual and Performing Arts, 1040 Ridge Road, Munster, Indiana. Theatre at the Center is conveniently located off I-80/94, just 35 minutes from downtown Chicago, and has free parking.
Performances are Wednesdays at 2 p.m., Thursdays at 2 p.m.; and 7:30 p.m., Fridays at 8:00 p.m., Saturdays at 2:30 p.m. and 8:00 p.m. and Sundays at 2:30 p.m. There will be a special 10 a.m. performance on Tuesday, May 4. This special performance is designed to increase access to the theatre and the theatrical process for students in grades eight through twelve. Following the performance, students engage in dialogue with the actors and/or production staff in a lively talk back session. Other special I DO! I DO! events include a Wine Tasting on Friday, April 23 from 6:30 p.m. - 7:30 p.m.; Educator's Night on Thursday, April 29th; and Love & Marriage dinner/theatre event on Thursday, May 13th. 4-Pack Subscriptions are now available. Each 4-pack subscription is good for one ticket to each of the remaining 2010 productions. At only $120, this package fits into any budget and makes a perfect gift for Mother's Day. Group discounts are available for groups of 11 or more. For more information, to purchase 4-pack subscriptions, gift certificates and/or individual tickets, call the Box Office at 219.836.3255, Tickets.com at 800.511.1552 or visit
www.TheatreAtTheCenter.com
.


Patty Bird and Kelli Morgan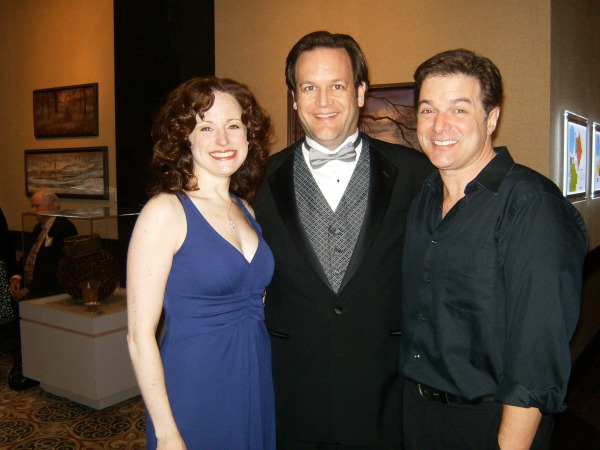 Heidi Kettenring, Chuck Gessert and Bernie Yvon

David Girolmo, Susan Haimes, Chuck Gessert and Dina Diconstanzo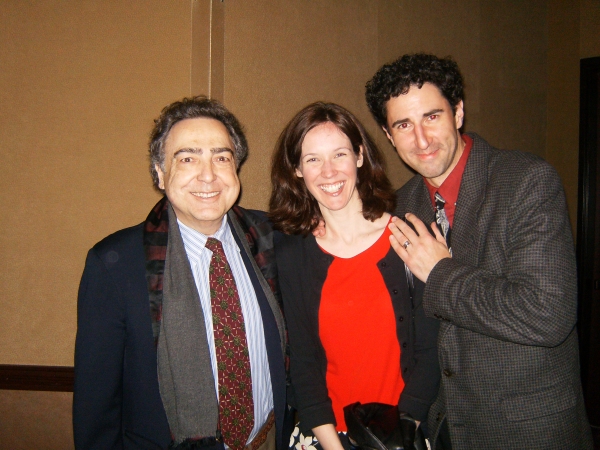 Bill Pullinsi, Linda Fortunato and Sean Fortunato