Photo Flash: MAN OF LA MANCHA Opening Night At Theatre At The Center
Theatre at the Center celebrated opening night of the musical masterpiece, Man of La Mancha on September 17 at 1040 Ridge Road, Munster, Indiana.  Man of La Mancha, the winner of five Tony awards including Best Musical, is directed by multi Jeff Award winner William Pullinsi and star James Harms as Don Quixote.  The show will run through October 11, 2009.
The epic story of knight-errant Don Quixote, his servant Sancho, and the woman of his dreams comes to life in this breathtaking production. Set in the time of the Spanish Inquisition, the tale tells of a knight who embarks on a romantic and noble journey to win the heart of a good woman and to capture "The Impossible Dream".  Based on Miguel de Cervantes' classic book Don Quixote, Man of La Mancha has been deemed one of the all-time great musicals of the American stage.  
Both inspiring and thought provoking, Man of La Mancha will warm the heart of everyone whose spirits were ever raised by the prospect of victory by an underdog against all odds.  The score is considered a classic and contains one of the most moving moments in musical theatre history as Don Quixote relates his personal credo in "The Impossible Dream".
Man of La Mancha originally played for 2,328 performances in New York at the ANTA Washington Square Theatre and on Broadway at the Martin Beck, Eden and Mark Hellinger Theatres starring Richard Kiley and Joan Diener. Kiley and Diener repeated the success at the Vivian Beaumont Theatre in 1972, and the show has since been revived on Broadway several times.  The show played for 253 performances in London at the Piccadilly Theatre.
In addition to James Harms starring as "Cervantes/Don Quixote", the cast of Man of La Mancha features David Perkovich as "Sancho Panza", Erika Mac as "Aldonza/Dulcinea", Dennis Kelly as "Governor/Innkeeper", Larry Adams as "Duke/Dr. Carrasco", Audrey Billings as "Antonia/Fermina", Ann McMann as "Maria/Housekeeper", Joe Tokarz as "The Padre", and as "the Muleteers" Zach Zube, Scott Stratton, Phil Higgins, Peter Durkin, Patrick Tierney and Peter Vamvakas.?  Stacey Flaster choreographs, and Musical Director is Bill Underwood.  The Design Team features Scenic Designer Ann Davis, Costume Designer Brenda Winstead, Lighting Designer Denise Karczewski, Wig and Makeup Designer Kevin Barthel, Props Designer Libby Fandrei and Sound Designer Matt Meier. The Stage Manager is Rita Vreeland. Production Manager is Chuck Gessert and Technical Director is Ann Davis.
Founded in 1991, Theatre at the Center is a year-round professional theater at its home, The Center for Visual and Performing Arts, 1040 Ridge Road, Munster, Indiana.  Theatre at the Center is conveniently located off I-80/94, just 35 minutes from downtown Chicago. ? ?Performances are Wednesdays and Thursdays at 2:00 p.m. ($36.00); Fridays at 8:00 p.m. ($40.00); Saturdays at 8:00 p.m. ($40.00); Sundays at 2:30 p.m. ($40.00) and select Thursdays at 7:30, and Saturdays at 2:30 p.m.  To purchase individual tickets, call the box office at 219.836.3255 or Tickets.com at 800.511.1552.  For groups of 20 or more, call 219.836.3258. For more information on Theatre at the Center, visit www.theatreatthecenter.com.

Ericka Mac and Ann McMann

James Harms and David Perkovich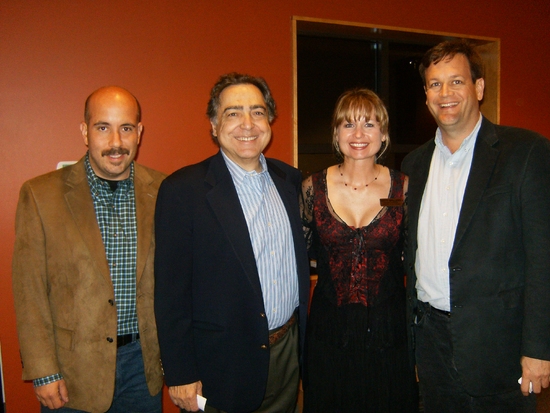 Jamie Pullinsi, William Pullinsi, Patty Spillers and Chuck Gessert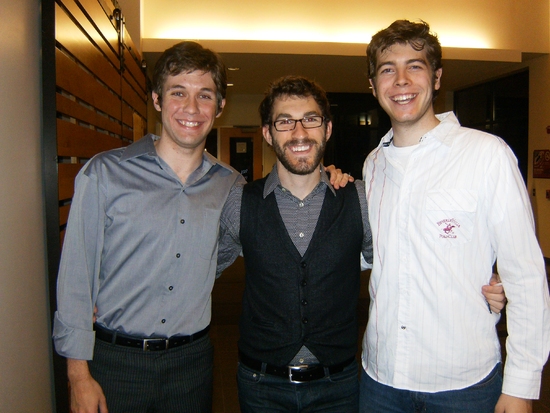 Patrick Tierney, Zach Zube and Phil Higgins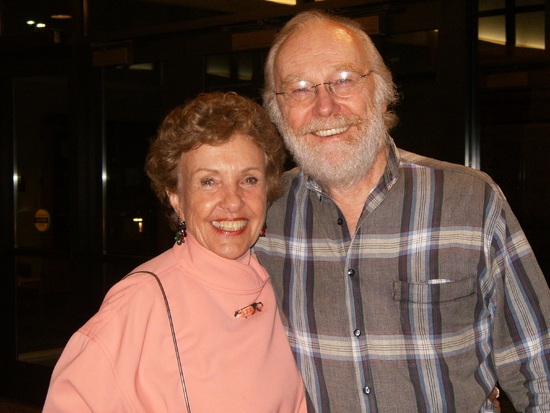 Ami Silvestre and Dennis Kelly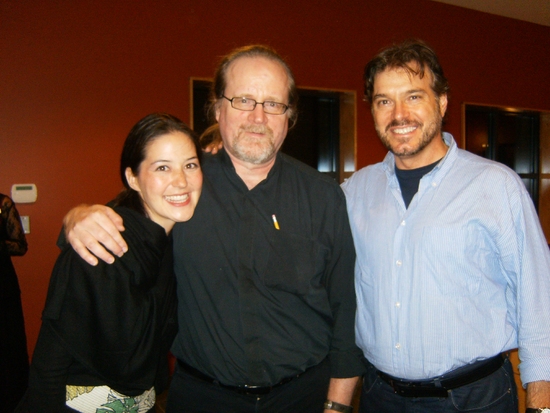 Audrey Billings, Bill Underwood and Larry Adams