BWW Previews: UNDER THE GYPSY MOON by Akvarious Productions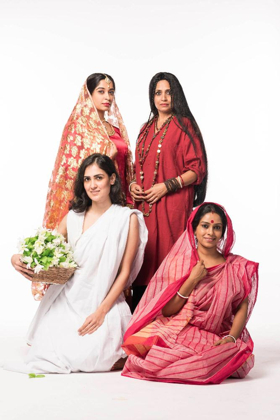 Sarat Chandra Chattopadhyay has always been treated as the master novelist in India. His novel Srikanto, is considered the first Indian modern novel which set the precedent for socially conscious writing in modern Indian literature. A rendition of this classic into a play titled Under The Gypsy Moon will have its opening shows at the St. Andrews Auditorium on September 30 and October 1.
Theatre lovers are looking forward to this offering which will be the sixth of seven plays to be staged under the Aditya Birla Group's Aadyam banner this year.
The protagonist in the play is a nomad who believes in life's varied experiences and the role they play in shaping him. in his journey he meets women who are polar opposite to him in temperament and personality but he takes them to be his savior. Interestingly his many experiences do give him perspectives on many things in life.
Director Akash Khurana talking about adaptation says, "There's always been this affinity to Bengali literature and sensibility. And I had never worked in that space before. Sarat Chandra's work is marvelous in its complexity and simple in its exposition. Very Dickensian. And I've tried to maintain that style in the play's stylized narrative,"
UNDER THE GYPSY MOON
(English/Hindustani)
An AKVARIOUS PRODUCTION
Based on the story of SRIKANTA by Sarat Chandra Chattopadhyay
Adapted and Directed by Akash Khurana
Show Details:
Mumbai
September 30th, Saturday - 7:30 PM - St. Andrews Auditorium, Bandra
October 1st, Sunday - 4 PM & 7:30 PM - St. Andrews Auditorium, Bandra
Delhi
October 7th, Saturday - 7:30 PM - Kamani Auditorium
October 8th, Sunday - 4 PM & 7:30 PM - Kamani Auditorium