India Theater Reviews
View the latest BroadwayWorld reviews of live + streaming theatre in India.
Review: ADISHAKTI'S 'BHOOMI' at Prithvi Theatre
by Richa Das - November 14, 2022
This edition of Prithvi's theatre festival welcomed Adishakti's long-running play Bhoomi. The play is directed by Vinay Kumar, who also adapted the play from Sara Joseph's Malayalam play titled Bhoomirakshasam. The theatre troop arrived from Auroville, and a brief glimpse at their repertoire reveals...
Review: EVERY GOOD BOY DESERVES FAVOUR AT Jamshed Bhabha Theatre, NCPA
by Richa Das - November 08, 2022
'Every Good Boy Deserves Favour' is a political satire that arrived on the NCPA stage for a rare performance. This spectacle was written by Tom Stoppard - the story of a political dissident in the Soviet Union. The play is accompanied by a 45-piece orchestra, performed by the Symphony Orchestra of I...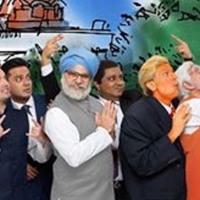 Review: THE DEVIL WEARS BATAA at NCPA
by Richa Das - October 31, 2022
A few days ago, I had the chance to catch a screening of 'The Devil Wears Bataa' at the NCPA. I had previously seen listings of the show and stopped myself from catching a production of the same....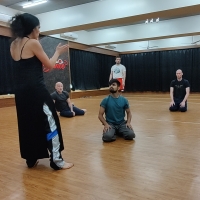 Feature: FIRST ENCOUNTER - CLUB GUY & RONI AND NAVDHARA INDIA DANCE THEATRE at NCPA
by Richa Das - July 03, 2022
An eclectic group of dancers from both these groups have joined hands to put together a showcase at the NCPA in the coming week of July....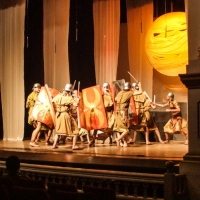 BWW Review: Jeff Goldberg Studio's JULIUS CAESAR at Royal Opera House
by Richa Das - April 26, 2022
This Shakespearean gem from Julius Caesar reverberated across the halls of the Royal Opera House, Mumbai. A brand new stage production of the play by Jeff Goldberg, Farah Momin, and their excellent team at the Jeff Goldberg Studio, is all set to rejoice audiences in the upcoming weeks....