BWW Review: CABARET at Tipi am Kanzleramt - It's all about location, location, location!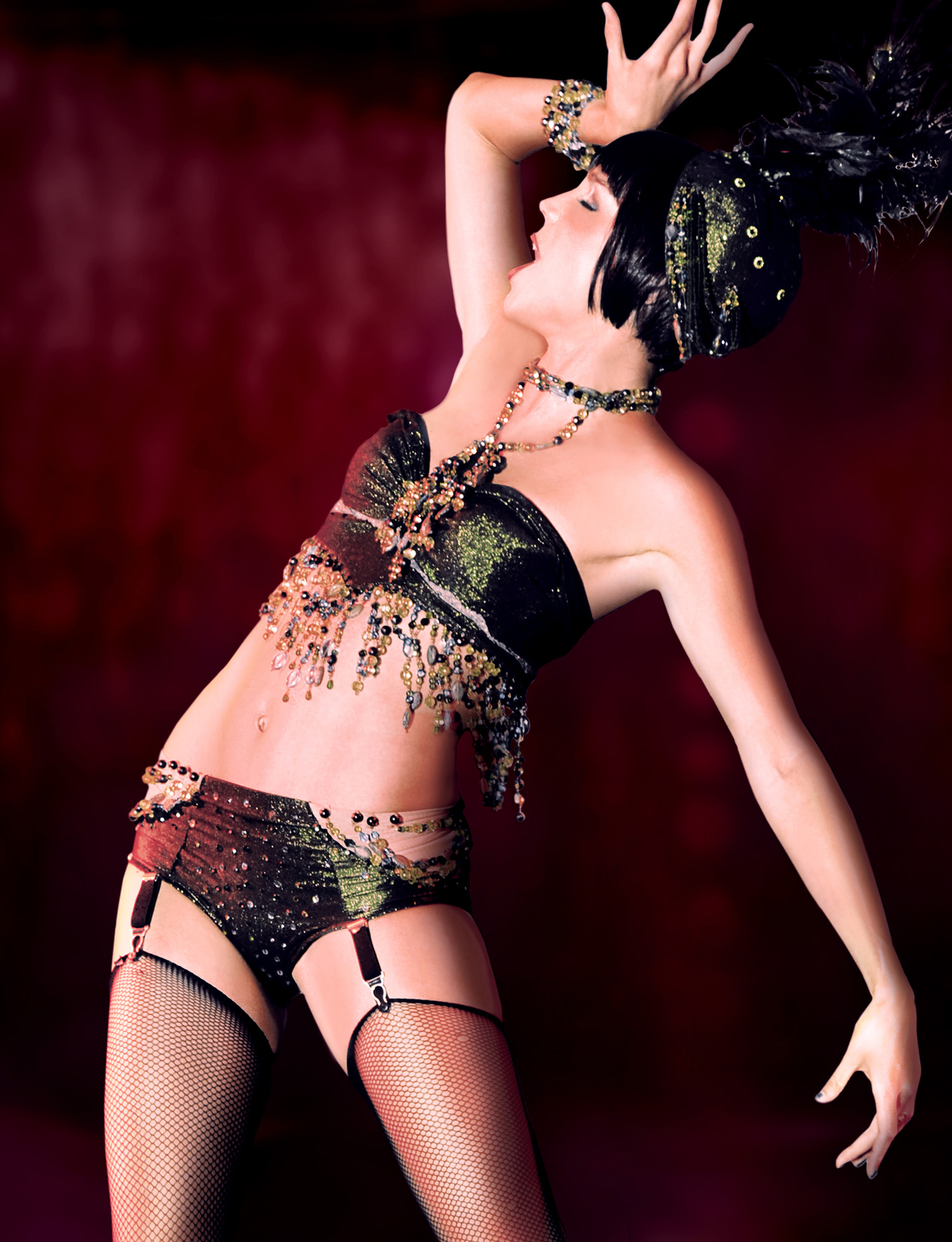 Watching CABARET in Berlin, near the original locations of Christopher Isherwood's Book "I Am A Camera," gives this Kander and Ebb classic even more dramatic weight than it could possibly have in a New York or London production.
At last night's Premiere of the revival of Director/Choreographer Vincent Paterson's production showed why Mr. Paterson has been called "The Man Behind the Throne." Mr. Paterson's work with Michael Jackson, Madonna, and Björk (among many others) made an indelible mark on pop culture worldwide. Widely imitated, but never equaled, his work in Berlin is the best reason to watch this production. The exactness of every movement, each of which has a dramatic impulse based on the individual character, is the hallmark of Mr. Paterson's work. Young choreographers would be advised to beat a path to the Tipi am Kanzleramt to watch this production. This is how the choreography for a musical should be done. Mr. Paterson's work with his actors in their dramatic scenes was no less exacting. In one word, "Bravo!"
The roles of Sally Bowles and the Master of Ceremonies are two of the most thankless roles in musicals. Regardless of who plays these roles, they will be inevitably compared to Liza Minelli and Joel Grey who were immortalized in Bob Fosse's film version of the musical. Sophie Berner has a dancer's body and a "come-hither" look that works to her advantage as Sally Bowles. Her singing voice is professional, but her performance lacks the "pull out all the stops" energy that one expects in CABARET. She also lacks the neurotic neediness and manic energy that makes a great Sally Bowles.
As the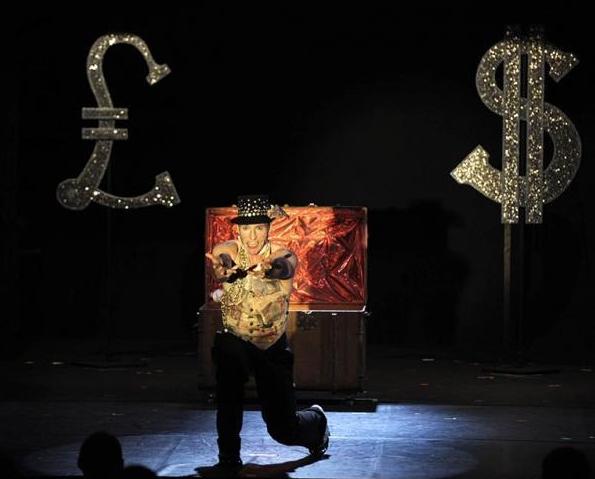 Master of Ceremonies, Oliver Urbanski works very hard to entertain the audience. His performance has its own merit, but sorely lacks the other-worldly, strange eroticism of a Joel Grey or an Alan Cummings.
Two high points of the evening were Jacqueline MacCauley as Fraulein Kost and Christoph Jonas as Bobby. Ms. MacCauley performed with tremendous energy, great comic timing, and a boffo singing voice, I found myself wishing she was playing Sally Bowles. Mr. Jonas' version of "Tomorrow Belongs to Me" was intimate, beautifully sung, and gave the audience goosebumps.
Guido Kleineidam was an excellent Cliff. Both his dramatic and comic scenes worked extremely well. He has good comic timing and a lovely singing voice. His sexually ambiguous energy was a perfect fit for this part. Kathrin Ackerman, though her singing left much to be desired, was touching as Fräulein Schneider. As her Jewish suitor Herr Schulz, Dirk Schoedon was marvelous.
The production boasts both a very good German translation by Robert Gilbert (though some songs are sung in English) and a very clever set design by Momme Röhrbein. The Kit Kat Club Orchestra underscored the action onstage with aplomb. The reduced orchestrations were both functional and fitting to the performance space. Conductor Adam Benzwi was very attentive to the needs of the performers and the ensemble between stage and band was mostly excellent.
The amplification for the production needs some work. The singers were occasionally hard to hear above the orchestrations and in the dialogue scenes, one expended a great deal of energy to hear the actors. This is both distracting and unnecessary.
Perhaps it was nervousness. Perhaps it had to do with the extreme heat last night, but a bit of judicious editing or a bit more speed in the dramatic scenes would not hurt this production at all. The first act ran nearly 2 hours, that's at least 20 minutes too long.
CABARET is a musical that was born to be performed in Berlin. The Tipi am Kanzleramt production is an excellent addition to the musical scene in Germany's capital. We can only say "Willkommen" to this CABARET.
This limited-run production will close on September 23rd.
All photos: Jan Wirdeier. Reproduced with permission.
Related Articles View More Germany

Stories

Shows