Germany Interviews
The latest interviews about live + streaming theatre in Germany.
Markus Schöttl of HARRY POTTER AND THE CURSED CHILD at Mehr! Theater Am Großmarkt
by Martin Ganeider - November 24, 2021
, Germany
When this interview got posted for the first time, Hamburg has been only a few weeks afar from the German Opening Night of J.K. Rowlings Harry Potter and the Cursed Child. Life sometimes goes mysterious ways, the C-Virus forced the world to take a break, but now, the theatres are back and so is Mark...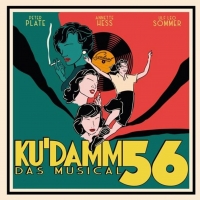 Annette Hess of KU'DAMM 56 at Theater des Westens
by Konstantin Georgiou - May 11, 2021
, Germany
In der heutigen 'Storyville' Episode unterhält sich Drehbuchautor Konstantin Georgiou mit Drehbuchautorin Annette Hess, bekannt durch 'Weissensee', 'Ku'damm 56' und 'Wir Kinder vom Bahnhof Zoo'...