Review: A CHRISTMAS CAROL at Florida Rep is Spirited and Superb!
Florida Repertory Theatre's production of A CHRISTMAS CAROL: THE TALE OF EBENEZER SCROOGE puts a fresh spin on a classic, much-loved Christmas tale. This world premiere, adapted from the Charles Dickens classic by Mark Shanahan, tells the story of Ebenezer Scrooge in a new, captivating way.
Peter THomasson played Ebenezer Scrooge, a cynical old man who learns a big lesson about kindness and generosity through some haunting truths about his past, present, and potential future. Thomasson was excellent as Scrooge; he brought to life a very well-known character in an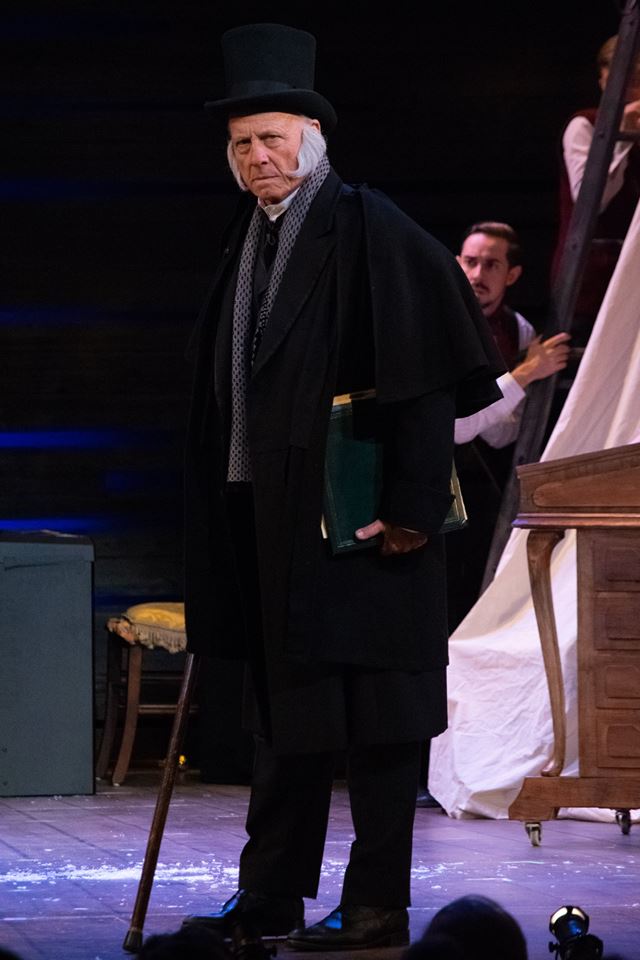 outstanding performance, even down to the smallest of movements, and I enjoyed everything about his portrayal.
One thing I found very unique and smart about this production was how well the cast was integrated throughout; they narrated the story at different points, moved set pieces and props, and sometimes they even were props. Most of them also played multiple characters, and the switch between roles for each of them was concise and clear. The flow of the production was beautifully smooth thanks to these aspects; they worked very well.
Liza Jayne Longenhagen played Christmas Past, Bruce Warren played Christmas Present, and Brendan Powers played Christmas Future. I appreciated the contrast between each spirit, and they each portrayed their part
perfectly. Powers also played the ghost of Marley, and both his Marley and Christmas Future were genuinely creepy, which I really enjoyed.
Greg Longenhagen, who was recently named Florida Rep's new Artistic Director, played Bob Cratchit, and Lane Free played the adorable Tiny Tim. I really liked their bittersweet interactions, along with the rest of the Cratchit family (Faith Sandberg, Tova Volcheck, Keehnon Jackson, Grace Layne Ryan), through Scrooge's journey through the present and future.
Florida Rep's production of A CHRISTMAS CAROL was more musical than any version of the show I've seen before, and I think this added a very special touch to it. It was a beautiful adaptation, and I encourage you to see it whether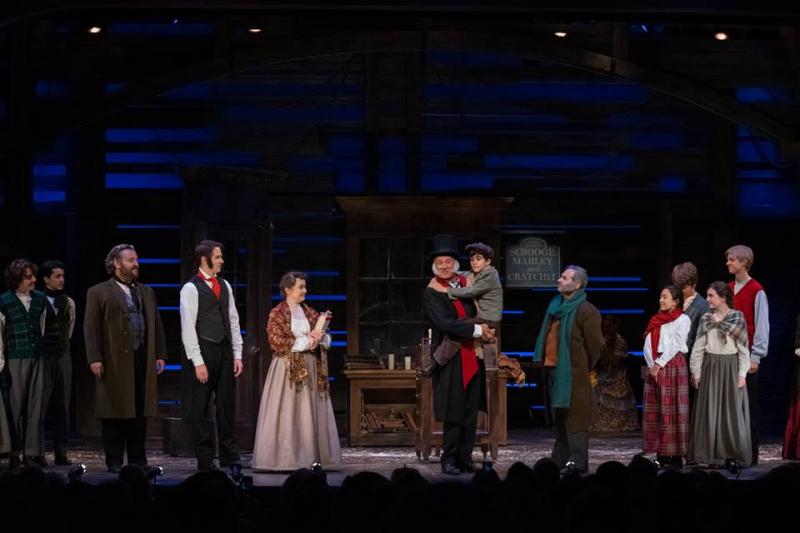 you've seen A CHRISTMAS CAROL previously or not, as this was quite possibly the best version of the story I've seen. Get your tickets now; this is bound to be a very popular show this holiday season!
A CHRISTMAS CAROL: THE TALE OF EBENEZER SCROOGE is playing in the Historic Arcade Theatre at Florida Rep now through December 19. Performances are Tuesday-Thursday at 7 PM, Friday-Saturday at 8 PM, with 2 PM matinees on Wednesday, Sunday, and selected Saturdays. To buy tickets, you can visit www.floridarep.org, call Florida Rep at 239-332-4488, or stop by the box office at 2268 Bay Street, Fort Myers, FL, 33901.
Photo Credit: Joe Dafeldecker