Latest News on Brendan Powers
Stage Credits
  [Off-Off-Broadway]
Off-Off-Broadway Revival, 1999
Performer
Brendan Powers News
Flat Rock Playhouse Presents The Black Box Series: GOD OF CARNAGE & BLOOD KNOT
by A.A. Cristi - Aug 15, 2022
You've never experienced a play on The Rock like this before! Join us for an exciting new series where the audience and artists share the stage together for an intimate and immersive theatre experience. The Black Box Series will feature contemporary works, classics, stories, and playwrights from around the globe. Be among the first to join us on this new and exciting theatrical journey!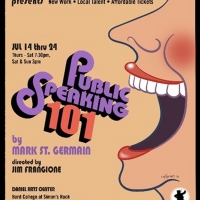 Great Barrington Public Theater Premieres Mark St. Germain's PUBLIC SPEAKING 101 Next Week
by Stephi Wild - Jul 6, 2022
The GB Public Theater 2022 mainstage opens with Public Speaking 101 (July 14 - July 24) a fun, turn-the-tables  comedy by the much loved, wonderfully accomplished and always engaging Berkshire-based playwright Mark St. Germain.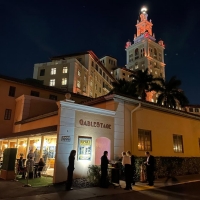 GableStage at The Biltmore Announces 2022-23 Season
by Stephi Wild - Jun 13, 2022
GableStage, the Coral Gables based theatre company that has made its home in the Biltmore Hotel for over 24 years, announced its 2022-23 season. Five new productions, which illuminate the company's mission of "confronting today's issues and ideas" will account for 130 performances from October - July. Find out the full schedule and how to get tickets.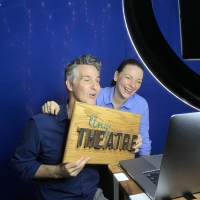 BWW Feature: A Look at Tiny_Theatre
by Elizabeth James - Jun 3, 2021
Tiny_Theatre was created as a way for professional actors Rachel Burttram Powers and Brendan Powers to keep live performances alive through the pandemic, but it has become much more than that. 
Penobscot Theatre Company Presents WHO KILLED ZOLAN MIZE?
by Chloe Rabinowitz - Feb 25, 2021
Sleuthers unite! Penobscot Theatre Company will present a one of a kind online curiosity that lets audiences engage in the fun as they watch two detectives question six quirky suspects. With 20 live performances via zoom, the mystery of Who Killed Zolan Mize? runs online March 11 - April 3. 
Penobscot Theatre Company Announces New Programming
by Chloe Rabinowitz - Jan 25, 2021
With an eye towards the second half of their popular Digitus Theatrum Season, Penobscot Theatre Company has announced the final two productions of their Main Course series: an interactive murder mystery and a brand-new film project, focused on Maine's unique Acadian heritage.