BWW Review: 42ND STREET at Broadway Palm is Charming and Fun!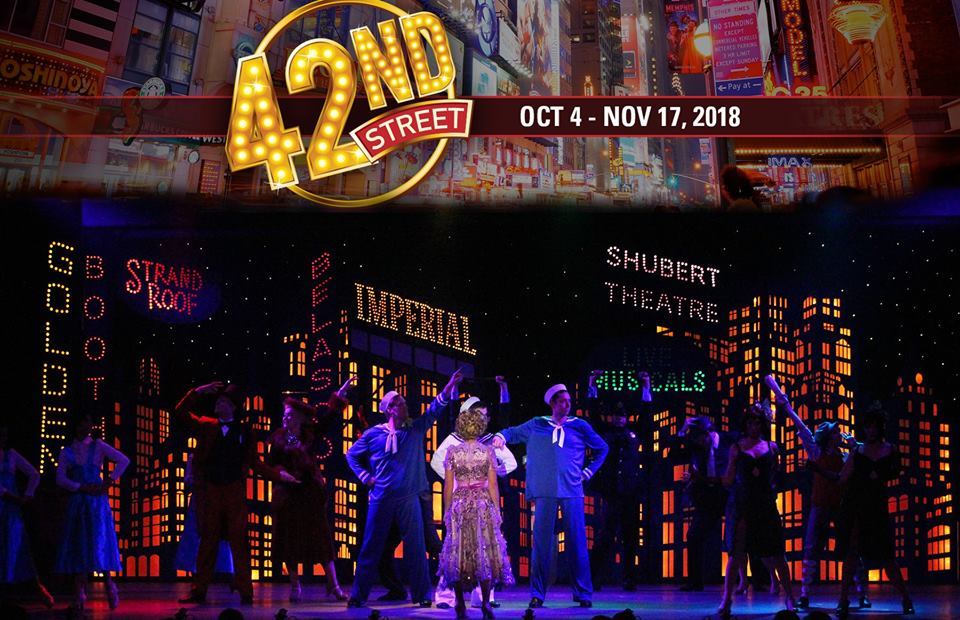 42ND STREET at Broadway Palm brought the feeling of old New York City to Fort Myers through a spectacular display of incredible dancing, singing, and a beautiful, classic story about being bold and taking a chance.
The dancing in 42ND STREET was some of the best I have ever seen at Broadway Palm; Director and Choreographer Ann Nieman did an excellent job with this production. The show begins with a big tap number with almost the entire cast, and the energy and synchronization they all had was phenomenal. Every dance number following that was just as fantastic and fun to watch, and I was thoroughly impressed with how well the cast worked together.
Nikki Miller made her Broadway Palm debut in this show as Peggy Sawyer, and she was absolutely effervescent in this role. She brought a bright, hopeful energy to the stage every time she entered, and she is an incredibly talented dancer and singer as well. I really enjoyed seeing her portrayal of Peggy as she transforms from a young chorus girl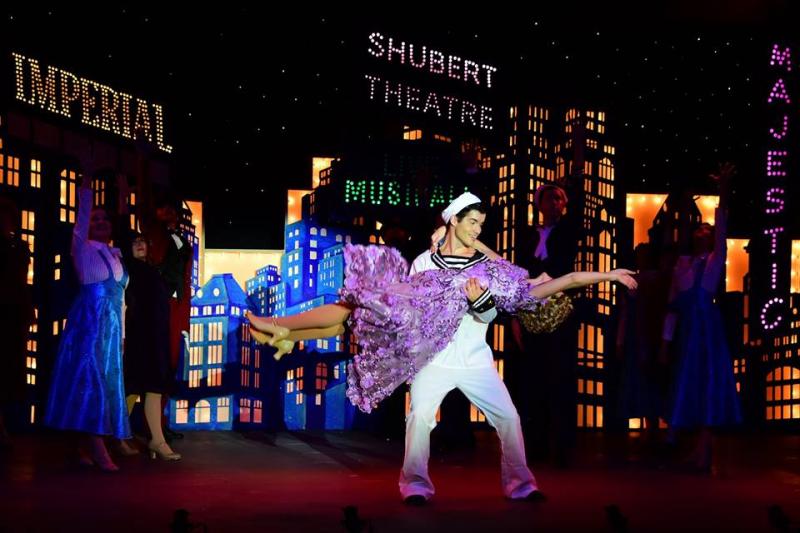 learning the ropes of Broadway to the star of the show within the show, Pretty Lady.
Julian Marsh, the director of Pretty Lady, was played by James Schultz. Schultz did a great job portraying Julian's emotions, and I enjoyed that he found a way to balance the sometimes intimidating personality of Julian with a more sensitive side of him--particularly through his affection for Peggy.
Dorothy Brock, the Broadway star in 42ND STREET, was played by Jennifer Hope, and I appreciated how Hope showed the audience Dorothy's transformation through the show. Though Dorothy is a bit cynical and not exactly the kindest character, she does have a soft side, and I think Hope did a marvelous job of showing the audience that side of her. Hope also has been in many shows at Broadway Palm, and I am impressed by her strong vocals every single time.
Billy Lawlor and Anytime Annie, played by Sam Brackley and Sami Doherty, respectively, helped convince Peggy to put herself out there and become a star, and I thought their optimism and encouragement was very refreshing. I was honestly a little surprised with how they supported her because that isn't always a common thing in show business, and I thought that aspect of this show was very special. Brackley and Doherty did an excellent job portraying these characters, and their dancing and singing was wonderful also.
The costumes in 42ND STREET, designed by Costume Designer John White, were gorgeous. They definitely brought the glamour and beauty of Broadway to the Broadway Palm stage. And of course, the music in 42ND STREET is quite classic Broadway, which gave the show a fun, lively tone; I give props to the orchestra and Musical Director Loren Strickland for bringing it to life.
I definitely recommend seeing 42ND STREET at Broadway Palm for an afternoon or evening of hopeful and energetic entertainment. This show brought a big smile to my face and I am sure it will do the same for you. Get your tickets now for this fabulous production!
42ND STREET is playing at Broadway Palm now through November 17. Performances are Wednesday through Sunday, with select matinees. Ticket prices range from $45 to $70, with discounts for children and parties of 20 or more. Advance reservations are required and tickets can be reserved by calling (239) 278-4422, by visiting BroadwayPalm.com, or by stopping by the box office at 1380 Colonial Boulevard in Fort Myers, FL.
Related Articles View More Ft. Myers/Naples

Stories

Shows