CRI DE COEUR is Now Playing at Paris Opera
Performances run through 13 October.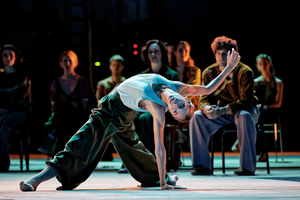 Invited for the first time to create a work for the Paris Opera Ballet, choreographer, director and film‑maker Alan Lucien Øyen develops a scenario in which truth and illusion intertwine in the course of a production that plays with our perceptions. Fascinated by the infinitesimal differences between reality and fiction, Øyen creates, through theatre and dance, a truly moving dialogue between his characters.
Trained in Bergen with the contemporary dance company Carte Blanche, and founder in 2006 of Winter Guests, the choreographer follows in the steps of the Tanstheater Wuppertal Pina Bausch. Text, commonplace gestures and dance movements combine to produce surprising tableaux in this new work giving substance to the dreams and anxieties that secretly haunt us all. Within its trompe-l'oeil sets, Alan Lucien Øyen's dramaturgy radically modifies our perception of dance and gives it unexpected emotional power.
Performances run through 13 October.
More Hot Stories For You
The Big Funk Company Presents Joanna Pickering's THE ENDGAME in Paris

November 30, 2022

The Endgame, a new play written by Joanna Pickering, is on the roster for The Big Funk Company (American Theatre in Paris) for their American Friday play reading evening on December 2nd, at Le Pave D'Orsay in Paris. 
---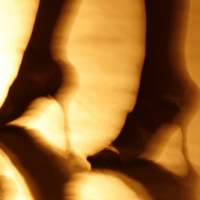 KONTAKTHOF Comes to Opera Nacional de Paris Next Month

November 22, 2022

In the wake of The Rite of Spring (1997) and Orpheus and Eurydice (2005), Kontakthof is Pina Bausch's third piece to enter the repertoire of the Paris Opera Ballet.
---
THE MAGIC FLUTE is Now Playing at the National Opera of Paris

November 17, 2022

In Die Zauberflöte, a prince from a far‑off land on a quest to liberate a princess meets a giant snake, a cocky bird‑seller, the Queen of the Night and a High Priest who imposes strange rites of passage.
---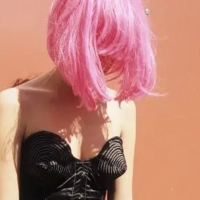 SALOME Closes This Week at the Paris Opera

November 3, 2022

Drawing on Oscar Wilde's scandalous play of the same name, in 1905 Richard Strauss produced the work that was to ensure his status as Wagner's successor in the history of German opera. 'Dance for me, Salome'.
---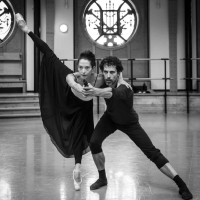 MAYERLING is Now Playing at the Opera National de Paris

October 31, 2022

First performed in 1978 by the Royal Ballet in London, Mayerling, along with L'Histoire de Manon, is Kenneth MacMillan's most famous ballet. For this vast, three‑act fresco, the British choreographer drew inspiration from an historic event: the suicide of the archduke Rodolphe, heir to the Austrian throne, in the company of his mistress, the baroness Marie Vetsera, in a hunting lodge in Mayerling, near Vienna, in 1889.
---