Birmingham Native Alexandra Silber Comes Home for Intimate Cabaret Performance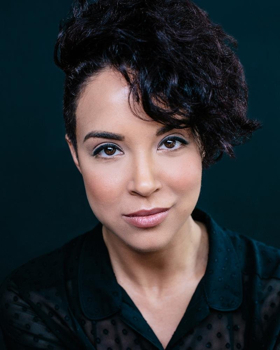 Cabaret 313 presents "Broadway's fastest-rising soprano" (The Huffington Post), Alexandra Silber, in Coming Home: Alexandra Silber in Concert on Saturday, March 24 at 7 and 9:30 p.m. at the Black Box Theatre at the Detroit Opera House (1526 Broadway St, Detroit, MI 48226). Touted as "The glamorous and hyper-articulate Ms. Silber" (The New York Times), the actress returns to Michigan for a performance telling her relationship with her hometown leading to Broadway and her journey back.
"Cabaret 313 is committed to bringing world-class cabaret performers to Detroit, and Alexandra Silber fits this criteria perfectly," said Allan Nachman, President and Executive Director of Cabaret 313. "Her experience from performing arts schooling in Glasgow, acting and singing performances in London's West End and her numerous rave-reviewed Broadway performances makes her one of the leading ladies on the stage."
Born in Los Angeles and raised in Birmingham, Michigan, Silber made her professional and West End debut as "Laurie Fairlie" in The Woman in White at the age of 21, followed by highly-acclaimed performances in Fiddler on the Roof and Carousel at the Sheffield Crucible and The Savoy Theatre, respectively. Most recently, Silber was nominated for a 2014 Grammy Award for her portrayal of "Maria" in an historic, first-ever concert presentation of West Side Story accompanied by the first-ever full symphonic recording featuring the San Francisco Symphony.
"Silber has an incredible history on stages across the world, and coming home to share her experiences is quite a treat," said Nachman. "Her exceptional voice and superb acting will only accentuate the stories she tells."
Following her performance with Cabaret 313, Silber will meet with young artists from Mosaic Youth Theatre in Detroit for an intimate one-on-one master class giving the students a chance to receive direct feedback from her. This masterclass is the fourth of four classes given during Cabaret 313's Fifth Anniversary season, aligning with its mission to foster the growth of the cabaret art form through educational programming in and around the city.
"We have presented these master classes for quite some time now with an incredible response from the students that take part in them," Nachman said. "Being able to develop your acting and singing skills with one of today's leading Broadway stars is an incomparable and potentially life-changing experience."
For press tickets or inquiries, please contact Brandon Coulter at
313-405-5061 or coulter@art-ops.org.
Tickets for Alexandra Silber's Coming Home: Alexandra Silber in Concert are $60 for General seating, $125 for Preferred seating and $25 for attendees age 40 & Younger. Guests to the 9:30 p.m. performance can enjoy a three-course dinner at the Detroit Athletic Club Penthouse for an additional $63 per person. To purchase tickets, visit cabaret313.org or call 313-405-5061.
Cabaret 313 was established with a dedication to bringing the art form of cabaret to Detroit while supporting and enhancing the increasing energy and vibrancy in the city. As part of its mission, Cabaret 313 also fosters the growth of the art form through master classes.