BWW Interview: UNIVERSITY OF MICHIGAN'S Vincent J. Cardinal Takes 2018 UM Musical Theatre Graduating Class to Audition in NYC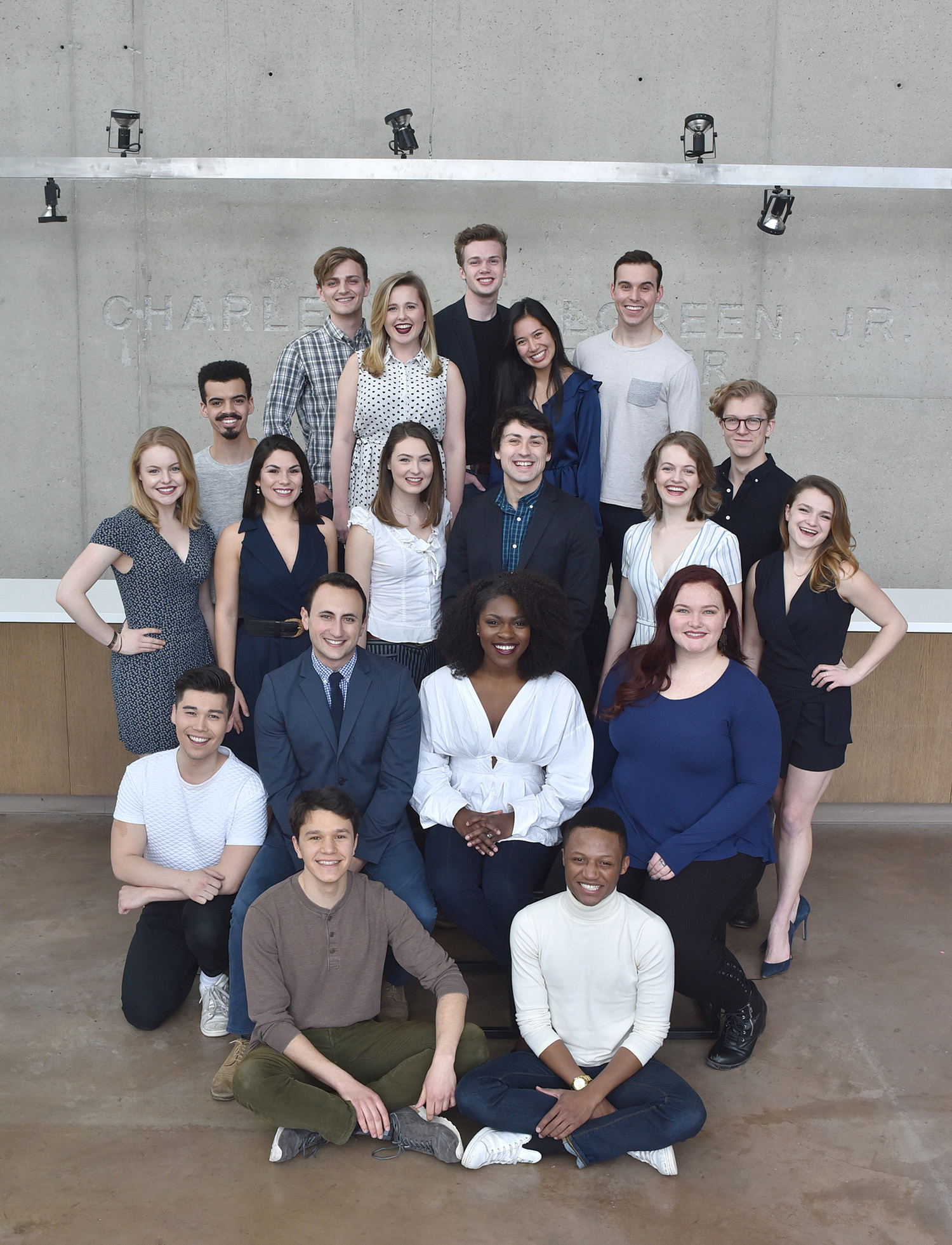 Mother's Day could be extra-special this year for the moms of the University of Michigan School of Musical, Theatre & Dance (UMSMTD) 2018 graduating class. Most likely, many of them will accompany their just-graduated seniors to New York City and celebrate Mother's Day on the Great White Way. Then, on Monday, May 14, 19 of the 20 Musical Theatre grads will be having their first professional auditions in their chosen career of theatre.
"It's the hardest ticket to get in New York City," says UM Department of Musical Theatre Chair, Vincent J. Cardinal, the Arthur and Martha Hearron Endowed Professor of Musical Theatre. "And, it's going to be a very intensive 90 seconds for them."
No, Cardinal is not referring to a ticket to Hamilton, which happens to be produced by another incredibly talented UM grad, Jeffrey Sellers. The ticket is to a coveted invitation-only Audition Showcase, which will be performed twice on May 14 at the Alvin Ailey Theatre in NYC. The top casting agents, directors and producers will attend the Showcase where each student has a minute-and-a-half to spotlight their singing and dancing in an audition piece that was crafted and perfected with University of Michigan faculty during senior year.
On April 27, the 20 UMSMTD seniors had their commencement ceremony at Hill Auditorium in Ann Arbor. And then, two days later, the seniors performed their final audition songs at the Senior Showcase in front of two sold-out audiences comprised of family and UM donors. Of the 20 seniors, only student Sam Hamashima was absent, as he was opening in VietGone by Qui Nguyen at the Studio Theatre in Washington, D.C. the next day.
"Their Showcase performances are individually tailored to each student's strengths," says Cardinal. "For every graduating class, there is so much pressure to get an agent or manager; it could take two months, six months, maybe a year. The real purpose of the Showcase in New York is to establish relationships."
While Hamashima missed the Dress Rehearsal Senior Showcase, he will attend the May 14th Showcases. In a reverse twist, graduating senior Carina-Kay Louchiey performed in the Ann Arbor showcase, but she won't be in NYC since she has already started her professional acting career on the 2nd National Tour of Hamilton along with UMSMTD alumni Wonza Johnson and Jen Sese. Louchiey actually finished her studies in January to join the national tour, but had the Commencement weekend, including the Senior Showcase, worked into her contract so that she could walk with her graduating class in Ann Arbor and perform in the show.
Student Nkeki Obi-Melekwe, who performed in the Ann Arbor Showcase and will again in NYC, will immediately join the cast of the new musical Half Time, with book by Bob Martin and Chad Beguelin, music by Matthew Sklar, lyrics by Nell Benjamin and additional music by Marvin Hamlisch and Ester Dean. Jerry Mitchell will be directed and choreographed by Tony Award winner Jerry Mitchell and opens on May 31 at the Papermill Playhouse in New Jersey as a pre-Broadway tryout.
"And a third member of the 2018 class will be heading out on the first national Broadway tour of a big-hit musical, but casting hasn't been announced, so we can't share the news yet," adds Cardinal proudly.
What the University of Michigan Department of Musical Theatre is sharing, however, is the 2018 Tony Awards nominations about its alumni including Taylor Louderman and Ashley Park who are starring in Tina Fey's mega-hit new musical Mean Girls.
"We are proud of all of our alumni and particularly gratified to see so many of them working at the top of the profession, garnering major awards, and living fulfilling lives as artists," says Cardinal.
The Tony Awards will air live at 8 p.m. EST, Sunday, June 10, on CBS.
For more information on the University of Michigan School of Music, Theatre & Dance go to smtd.umich.edu
Photo Credit: Peter Smith
Related Articles View More Detroit

Stories

Shows