Julie Yolles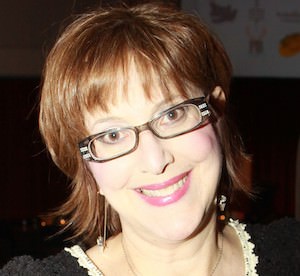 Voted "Most Talkative" in high school, Julie's lived up to her title from page to stage.  As a writer, she's covered the gamut in entertainment, pop culture and all-things arts to fashion, home décor, features, restaurants and dining, lifestyles, corporate p.r. and marketing. When she's not writing about theatre, she's experiencing it firsthand on stage and has bragging rights to being cast as the first female Moses in 7th grade. When she's not in Detroit, you can usually find her in NYC doing back-to-back shows and scouting out the Michigan Mafia. Email her at www.julieyolles.com or follow her on twitter: @julieyolles.
MOST POPULAR ARTICLES
LAST 30 DAYS
LAST 365 DAYS
BWW Interview: Mitch Master Directs THE 25TH ANNUAL PUTNAM COUNTY SPELLING BEE at Nicely Theatre Group

July 20, 2021

It was exactly a year ago that the newly formed professional non-profit Nicely Theatre Group (NTG) was slated to premiere its inaugural show with the musical Pippin. And we all know what happened last year to live theatre productions...
---
BWW Review: THE SECRET GARDEN at The Encore Musical Theatre Company is a Powerful, Sophisticated Production

November 22, 2019

Marsha Norman, who won a Pulitzer Prize for Drama for 'Night Mother, took home Tony and Drama Desk Awards in 1991 for a?oeBest Book of a Musicala?? for The Secret Garden. With music by Lucy Simon, The Secret Garden is based on the 1911 classic children's literature novel by Frances Hodgson Burnett. And while it's tagged as a?oechildren'sa?? literature, The Secret Garden is not your typical light-hearted, happy-go-lucky matinee outing for the kids.
---
BWW Interview: Doing Double-Duty as the Director and Performer, Diane Hill Tells All About FOLLIES IN CONCERT at Theatre NOVA

November 8, 2019

Ann Arbor's Theatre NOVA is presenting a special concert version of Stephen Sondheim's Follies. With book by James Goldman, Follies best-loved songs include a?oeBroadway Baby,a?? a?oeI'm Still Here,a?? a?oeCould I Leave You?a?? and a?oeLosing My Mind.a?? The limited-engagement fundraiser will only run Thursday-Sunday for two weeks, closing on Nov. 17. BroadwayWorld Detroit caught up with Theatre NOVA's Co-Artistic Director, Diane Hill, about what theatre audiences can expect:
---
BWW Review: Jewish Ensemble Theatre's Production of CABARET is Sultry, Steamy and Oh-so Satisfying

October 26, 2019

What good is sitting alone in your room, when you can sit with fellow theatre lovers? Come to the Cabaret at the Jewish Ensemble Theatre (JET) and prepare for an electrifying night of fantastic music, dance and acting.
---
BWW Interview: Detroiters Will Spend An Evening With Broadway's Sierra Boggess On October 19

October 14, 2019

Sierra Boggess is looking forward to her Detroit debut on Saturday as part of the Cabaret 313 Concert Series. Broadway's original Ariel (The Little Mermaid) and Rebecca Steinberg (It Shoulda Been You); and Andrew Lloyd Webber's favorite Christine (The Phantom of the Opera) is bringing a Broadway-packed repertoire of songs for two shows, at 6:30 p.m. and 8:45 p.m. on Saturday, Oct. 19 at the Max M. And Marjorie S. Fisher Music Center in Detroit's Orchestra Hall.
---
BWW Review: FUN HOME at The Encore Musical Theatre Company is Home Sweet Fun

September 26, 2019

In the Tony Award-winning musical Fun Home, cartoonist Alison Bechdel starts every scene by saying a?oeCaption,a?? followed by a description of what is about to happen. Fun Home was adapted into a musical by Lisa Kron and Jeanine Tesori and is based on Bechdel's memoir of the same name and subtitled a?oeA Family Tragicomic.a?? So let's just say, Caption: Encore Theatre's production of Fun Home is not to be missed.
---
BWW Interview: Joshua Henry's Performing in Motown and Returning to the Stage in THE WRONG MAN

September 12, 2019

Almost a year to the day of ending his Tony Award-nominated run as Billy Bigelow in the 2018 revival of Carousel, Joshua Henry is returning to the stage on Sept. 18. He'll star as the title character in multi-platinum singer-songwriter Ross Golan's new musical The Wrong Man, Off-Broadway, at the Robert W. Wilson MCC Theater Space.
---
BWW Review: GREASE is the Word on the Waterfront at Riverbank Theatre

July 22, 2019

Summer lovin' had me a blast. Summer lovin' the show was over too fast. The Riverbank Theatre's summer production of Grease has had such a demand for tickets that they just added Wednesday night and Saturday matinee shows to its schedule that wraps Aug. 11.
---
BWW Preview: Sunday Fun Day at the TONY AWARDS VIEWING PARTY at the Maple Theater

June 6, 2019

The most sacred night of the year for the Broadway industry is upon us. The Tony Awards will air live at 8 p.m. Sunday, June 9 on CBS with lovable Tony Award-winning host James Corden. Locally, fans are invited to the 4th Annual Tony Awards Viewing Party at the Maple Theater in Bloomfield Hills.
---
BWW Interview: Kate Baldwin Sings All in Her New One-Woman Cabaret Show

May 13, 2019

The day after she closed in Hello Dolly on Broadway, Kate Baldwin flew to Michigan for a well-earned vacation. With 550 performances for her Tony-nominated portrayal of Irene Molloy behind her, Baldwin was looking forward to relaxing with her family.
---
BWW Feature: LOVE, LOSS & WHAT I WORE is Brewing as the First Professional Production at Brighton Coffeehouse and Theater March 1-3

February 25, 2019

One of the many perks of opening the new Brighton Coffeehouse and Theater (BCAT) is having the variety, versatility and creativity to showcase local talent, serve gourmet, fresh entrees and baked goods, tantalizing coffee and tea drinks and perform professional theater. BCAT opens its first professional production this weekend March 1-3 with Nora and Delia Ephron's Love, Loss & What I Wore in Brighton, Michigan. BroadwayWorld Detroit interviewed Brighton Coffeehouse and Theater Owner, Amy Goller, and Lynn Wilde Concannon, Founder and Artistic Director of A Wilde Theatre whose home stage is at Brighton Coffeehouse about everything brewing at Brighton Coffeehouse. Here's what they had to say:
---
BWW Previews: LOST IN ANN ARBOR IS FOUND IN DETROIT at Special Cabaret 313 Concert of University of Michigan Musical Theatre Seniors

January 22, 2019

On Saturday, January 26, the maize 'n blue are coming to Midtown Detroit. The incredibly talented University of Michigan Musical Theatre Seniors (UMSMTD) will be performing two shows (the 6:30 p.m. show is already sold out) as part of the Cabaret 313 series at the N'Namdi Center for Contemporary Art. Broadwayworld.com/Detroit spoke with University of Michigan (UM) Department of Musical Theatre Assistant Professor of Music Jason DeBord about the upcoming Lost in Ann Arbor concert and here's what the Music Director and Pianist had to say:
---
BWW Review: A COMEDY OF TENORS at Tipping Point Theatre is all Fun, Frenzy and Farce

December 6, 2018

Ken Ludwig, the master of farce, brings us A Comedy of Tenors, the sequel to his 1989 Tony-winning Lend Me a Tenor, which is running through December 23 at Tipping Point Theatre. If you haven't seen Lend Me a Tenor, fear not, as this script and production certainly stands on its own and you can enjoy it just as equally. And, of course, with every great farce-a la Neil Simon's Rumors and Marc Camoletti's Boeing Boeing-- comes a lot of door slamming (an integral part to Monika Essen's posh set) and mistaken identities pulled off with comical finesse by Tipping Point's cast of seven.
---
BWW Review: GUYS AND DOLLS Scores a Royal Flush at the Players Guild Of Dearborn

November 25, 2018

Guys and Dolls marked Kim Donovan's directorial debut 27 years at the Players Guild of Dearborn. She was pregnant at the time with her daughter, Maura. Frank Loesser's score must have channeled Maura's musical theatre talents in utero as she's now starring as Adelaide, "the well-known fiancee," in the Players Guild of Dearborn's 2018 production of Guys and Dolls serendipitously directed by Kim Donovan.
---
BWW Review: Molly Smith Metzler's CRY IT OUT at Detroit Public Theatre Tackles Every Aspect of Parenthood Perfectly

November 24, 2018

'Wow, that was an amazing show,' you said to yourself after leaving Detroit Public Theatre's (DPT) current production of Cry it Out. And you said that last month after seeing Pipeline at DPT. Two back-to-back shows that nailed every single aspect of what refreshing, topical and entertaining theatre should be.
---
BWW Interview: Margaret Edwartowski is Detroit Dreamin' as she Pens and Stars in World Premiere Musical of CALL ME CASS at The Berman Center For The Performing Arts

October 10, 2018

Margaret Edwartowski has been told her whole life that she looks like the late pop singer Cass Elliot, or, perhaps best known onstage, as "Mama Cass" of the Mamas and the Papas. "People would always come up to me and say, 'You know who you remind me of…" Edwartowski says. "Once I learned about her and started reading about her, I tried to emulate her. She was smart, resilient and very talented."
---
BWW Previews: Newly Honored MacArthur Foundation Genius Fellow Dominique Morisseau's PIPELINE is Detroit Public Theatre's Season Opener

October 5, 2018

Yesterday was a banner day for native Detroiter and prolific playwright Dominique Morisseau. The MacArthur Foundation named her one of 25 creatives to receive a no-strings-attached $625,000 five-year 'Genius Grant.' The film of Lincoln Center's production of her play Pipeline was released for a very limited nationwide screening and it was the first preview performance that night of Pipeline, the headliner for Detroit Public Theatre's (DPT) Fourth Season. BroadwayWorld Detroit spoke with DPT Pipeline Director, Candis C. Jones, and DPT Co-Producing Artistic Director Sarah Winkler, before Pipeline's official opening night on Oct. 6 and here's what they had to say:
---
BWW Review: SOMETHING ROTTEN! at the Fisher Theatre is Campy Musical Bliss and Pure Fun

October 1, 2018

Something Rotten! is anything but. With 10 Tony Award nominations under its codpiece, Something Rotten! is a campy spoof of Elizabethan proper meets 21st century satire with tongue-in-cheek nods to practically every musical to ever grace the Broadway stage. And it's oh-so brilliantly fun.
---
BWW Interview: From Maui to Michigan, Rachel Bay Jones Will Perform Her SOMETHING BEAUTIFUL CONCERT as the Season Opener for Detroit's Cabaret 313 on Sept. 22.

September 17, 2018

Since leaving Dear Evan Hansen on August 5th Rachel Bay Jones has gone from Maui to Michigan on September 22 when she'll bring 'Something Beautiful,' her one-woman concert to Detroit, as the season opener for the Cabaret 313 musical series. Here's what Rachel Bay Jones had to say about being a devoted working mom who's staying right here.
---
BWW Feature: WICKED National Tour at Detroit Opera House Raises Over $25,000 for Open Hands Food Pantry and BC/EFA

August 27, 2018

Suffice it to say that the company members of the Broadway National Tour of WICKED are popular with St. John's Episcopal Church supporters-very. While here in Michigan for their month-long stop at the Detroit Opera House-their last performance is Sept. 2- the WICKED team left the Land of Oz for one evening to perform a sold-out benefit concert in front of 450 supporters. It was Witches' Night Off and oh, what a night.
---