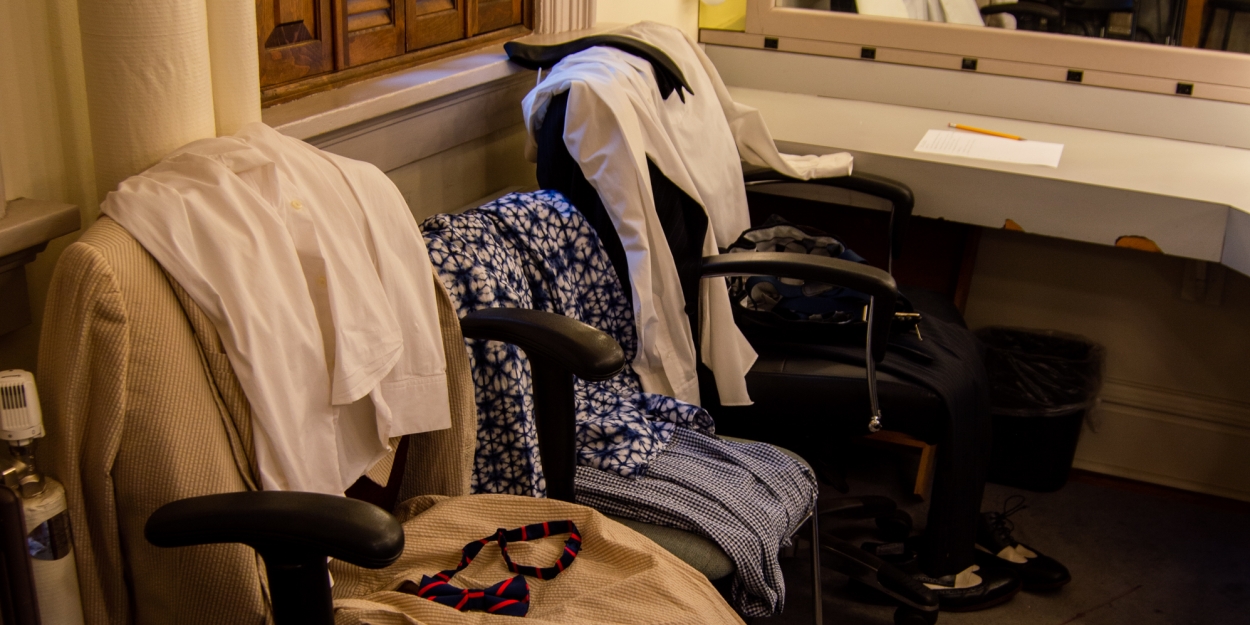 Student Blog: The Importance of Being Wardrobe Supervisor
What it's like leading a wardrobe crew and problem solving in a new performance space.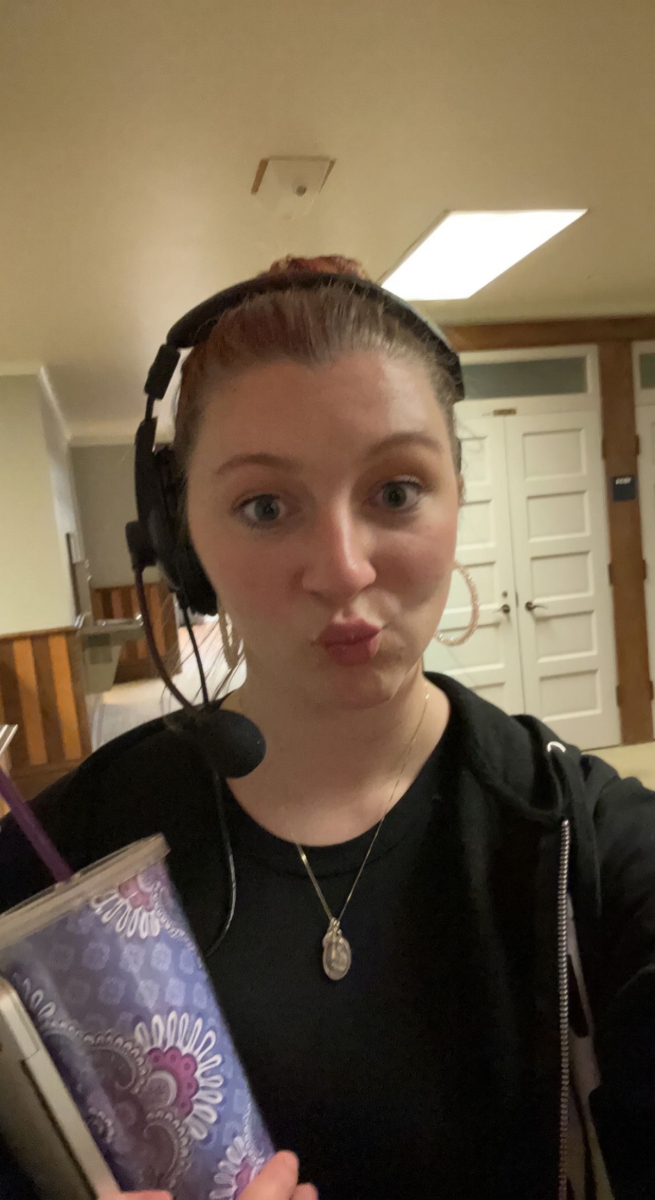 This semester I was lucky enough to be part of the University of Colorado Boulder Department of Theatre and Dance production of The Importance of Being Earnest which played November 11-20, 2022 in the Old Main Chapel, a cute little theatre space in the oldest building on campus.
The position I was given for this production was Wardrobe Supervisor. I was totally caught off guard when I was first given this role by our costume shop manager. I have never been on run crew for a CU show before, let alone in charge of my own crew of wardrobe technicians. I was excited to take on the new challenge, but also kinda nervous about having such an important role to play.
The pre-show job of the wardrobe crew entailed showing up about half an hour before the actors to open the dressing rooms, check that all costume pieces were present and accounted for, and bring all costume changes across the quad from the theatre building to Old Main. Once the actors arrived we pretty much just got to hang out with them as they got ready for the show while of course helping with hair, makeup, and ensuring that they all had their costumes on correctly. Then we would bring them all across the quad from the dressing rooms to Old Main for the show. During the show we helped actors with costume changes when needed and made sure that they weren't eating in costume. We also made any notes of costume pieces that needed to be mended before the next performance. Finally, after the show we would make sure all of the actors got back to the dressing rooms and out of their costumes. We would then check that all costume pieces were there and then lock up the dressing rooms and costume shop for the night.
On top of the general wardrobe crew responsibilities, I was also given a few extra jobs to do during the run of the show. Matthias, a graduate student in the theatre department, played the role of Lady Bracknell in this production, and I had the job of putting on his makeup and wig every night before the show. Before this show I had only ever done makeup on my own face, but with each time I did it on Matthias I got more used to the routine and was able to get his makeup done a little bit faster for each show. There is also a scene where two of the characters are eating muffins, but the muffins weren't actually muffins, they were pieces of cantaloupe made to look like muffins, so I made sure to stand backstage with a rag for them to wipe off their sticky hands after that scene before they could get anything on their costumes. I was also asked to come in on the second Saturday of shows to do laundry in the morning before the performance that evening.
Due to the fact that we were in a new performance space we had to do a lot of trial and error along the way to figure out the best system of transporting costumes between buildings and handling costume changes that happened during the show. The best way we found to bring costumes across the quad was to put all the clothes on hangers on a rolling rack and shoes and jewelry in laundry baskets. The only dressing room in Old Main wasn't very large so we had to split up actors into multiple groups during intermission to change costumes. Luckily there weren't any quick changes during this show, so we didn't have to worry about finding space backstage to do that. By the end of the run we had our whole system figured out and it all ran smoothly.
I absolutely loved being Wardrobe Supervisor for this show and a huge shout out to my amazing wardrobe crew and the rest of the production crew who worked super hard to make this show possible. I can't wait for the next one!