Photo Flash: THE CURIOUS INCIDENT OF THE DOG IN THE NIGHT-TIME Comes to Addison
15-year-old Christopher has an extraordinary brain: He is exceptional at mathematics but ill-equipped to interpret everyday life. He has never ventured alone beyond the end of his road, he detests being touched, and he distrusts strangers. Now it is 7 minutes after midnight, and Christopher stands beside his neighbor's dead dog, Wellington, who has been speared with a garden fork. Finding himself under suspicion, Christopher is determined to solve the mystery of who murdered Wellington, and he precisely records each fact of the crime. But his detective work, forbidden by his father, takes him on a thrilling journey that upturns his world. Outcry Youth Theatre is honored to introduce you to Christopher, his teachers, his family, his neighbors and a number of other characters whose lives challenge us to see the world from a different point of view.
The Curious Incident of the Dog in the Night-Time, is based on the novel by Mark Haddon, adapted by Simon Stephens, and directed by Outcry Theatre's artistic director Becca Johnson-Spinos. This beautiful and important story won the 2015 Tony Award for Best Play.
15-year-old Will McDonald, an actor from Dallas who attends The Greenhill School, is one of the two teens who play 15-year-old Christopher. McDonald has been waiting to audition for this show for two years. "My family and I saw this show in New York when I was in middle school. I decided before I even left the theatre that the opportunity to play Christopher was a bucket list thing for me. I had never seen a show like this. I just couldn't stop thinking about it," McDonald explained.
Christopher is thought to be on the autism spectrum, however this is not explicitly stated in the script. It focuses on Christopher as an individual and his unique perception of reality.
In expounding on his favorite scenes, McDonald enthusiastically described the text, movement, sound, and projections that come together to transport us into Christopher's mind and see the world as Christopher experiences it, "the adventure is cool too, but Christopher's brain - that's what blows you away."
The other actor who plays Christopher, Dylan Weand, is a senior at Little Elm High School. Weand explained "playing this extraordinary character in my senior year under Ms. Becca's direction and with such a talented cast has been such a thrill." Weand is a strong physical actor and those skills are on display as he brings Christopher to life on stage. "Most people don't expect so much choreography in a play, but this show is different. In your typical show with choreography, movement is connected to music and dance. In this production, the movement is connected to the text and acting. The story-telling happens as much through what we physically do as it does through what we say. The challenge for Will, me, and the whole cast is to execute the movement with precision."
Precision. Precise. Exactly how Christopher would want it done.
Although this is a youth production, Outcry Youth Theatre will be producing the script without edits. The script includes explicit language and for this reason, it is recommended for ages 13 and up. Outcry Theatre believes this to be a show with a meaningful message appropriate for most teens. If parents have further questions about the content, the theatre encourages them to email the contact address on outcrytheatre.com.

Tickets are on sale now at: outcrytheatre.com/curious-incident
Performances:
Evenings: February 1 & 2 and February 8 & 9 at 7:30pm
Matinees: February 2 & 3 and February 9 & 10 at 2:00pm
Addison Theatre Centre
Studio Theatre
15650 Addison Road, Addison, TX 75001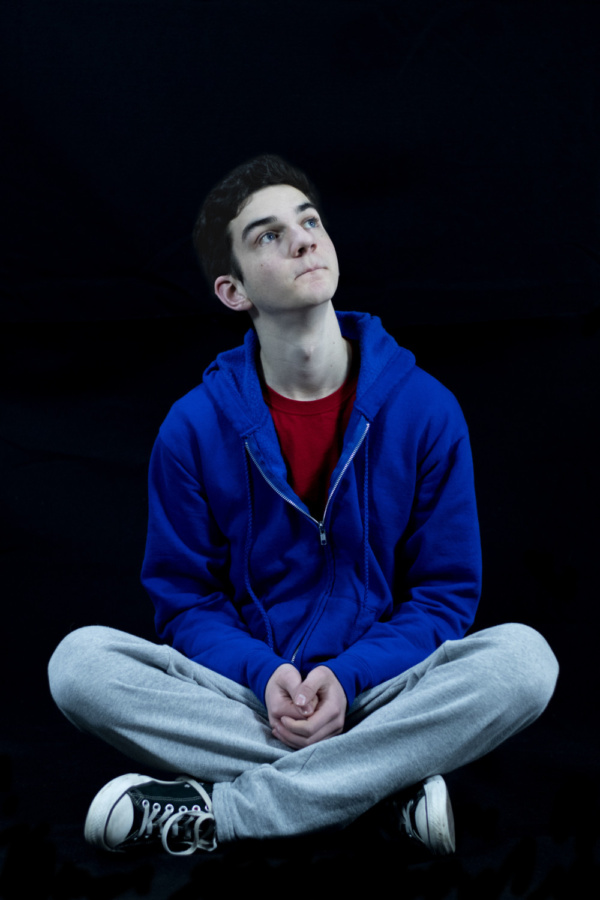 Will McDonald as Christopher John Francis Boone photo by Jason Johnson-Spinos

Dylan Weand as Christopher John Francis Boone photo by Jason Johnson-Spinos

Dylan Weand as Christopher John Francis Boone and Logan Beutel as Mr. Ed Boone photo by Jason Johnson-Spinos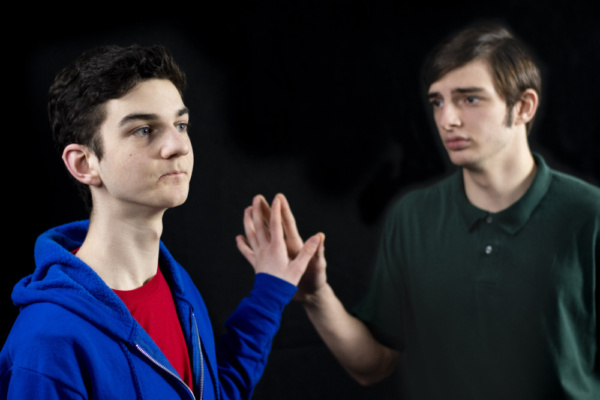 Will McDonald as Christopher John Francis Boone and Dylan Cantu as Mr. Ed Boone photo by Jason Johnson-Spinos

Dylan Weand as Christopher John Francis Boone and Fallon Goldsmith as Siobhan photo by Jason Johnson-Spinos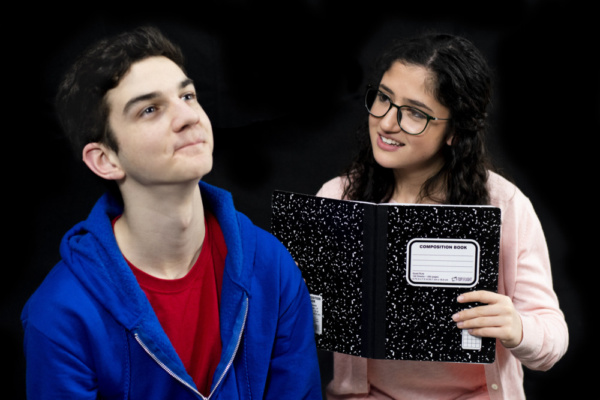 Will McDonald as Christopher John Francis Boone and Elizabeth Belilty as Siobhan photo by Jason Johnson-Spinos

Alexa Stratton as Mrs. Judy Boone and Will McDonald as Christopher John Francis Boone photo by Jason Johnson-Spinos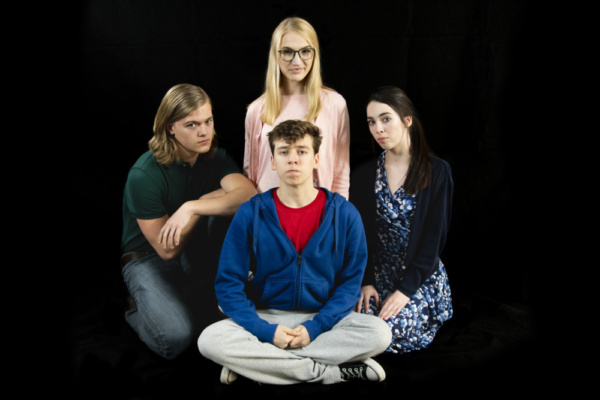 Logan Beutel as Mr. Ed Boone, Fallon Goldsmith as Siobhan, Dylan Weand as Christopher John Francis Boone and Isabella Hamilton as Mrs. Judy Boone photo by Jason Johnson-Spinos

Dylan Cantu as Mr. Ed Boone, Elizabeth Belilty as Siobhan, Will McDonald as Christopher John Francis Boone and Alexa Stratton as Mrs. Judy Boone photo by Jason Johnson-Spinos

Dylan Weand as Christopher John Francis Boone and Fallon Goldsmith as Siobhan photo by Jason Johnson-Spinos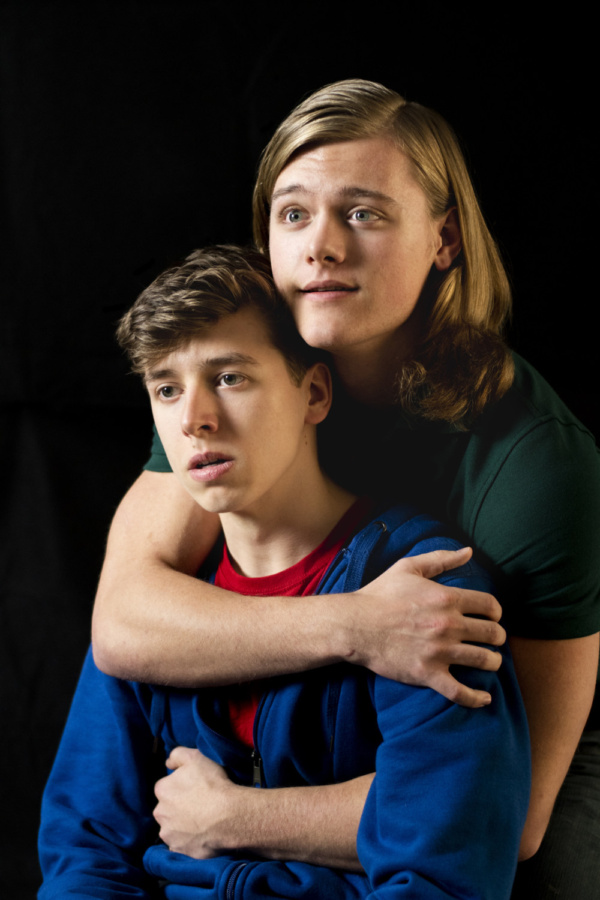 Dylan Weand as Christopher John Francis Boone and Logan Beutel as Mr. Ed Boone photo by Jason Johnson-Spinos