Photo Flash: Outcry Theatre's SPRING'S AWAKENING Opens July 6
Outcry Theatre's professional production of Spring's Awakening opens on Friday, July 6. Written by Frank Wedekind and translated by Eric Bentley, the production runs July 6-15 at the Addison Theatre Centre Studio Theatre.
Leading the cast are Jake Blakeman as Melchior, Mira Agustin as Wendla, and Bryce Lederer as Moritz. The rest of the cast includes: Emory Otto as Ilse, Andy Stratton as Hanschen, Ryder Houston as Ernst, Madison Armstrong as Martha, Myah Durham as Thea, Jenna Caire as Mrs. Bergmann, Cary Bazan as Rektor Sunstroke, Autumn McNamara as Mrs. Gabor, Matthew Rigdon as Mr. Gabor, Jason Johnson-Spinos as the Man in the Mask, Dylan Weand as Georg, Harrison Polen as Otto, Logan Beutel as Robert, and Caleb Ross as Lämmermeier.
The creative team for Spring's Awakening is led by Director Becca Johnson-Spinos, the artistic director of Outcry Theatre. Bradley Gray is the Set Designer, Gabrielle Grafrath is the Costume Designer, Hannah Winkler is the Lighting Designer, Jason Johnson-Spinos is the Sound Designer, Elizabeth Cantrell is the Stage Manager, and Lindsey Brandow is the Assistant Stage Manager.
The original play that inspired the hit musical Spring Awakening, this show is a rarely performed classic. At times hilarious, at others heartbreaking, the story shows the varied consequences that inadequate sexual education has on young people. Banned following its premiere, this play is ever relevant, especially in Texas, where a quarter of schools do not teach sex education and the teen birth rate is the fourth highest in the nation.
The show is recommended for mature audiences.
Tickets and more info can be found at: https://www.outcrytheatre.com/springs-awakening.html
More about Outcry Theatre: The mission of Outcry Theatre is to draw youth and young adults to the theatre as both audience and participants.
Outcry Theatre's hallmarks are bold artistic vision, highly physical staging and an energetic and visceral performance style. In 2017, Outcry Theatre's professional productions, Bat Boy and My Name is Asher Lev, were both featured in The Column's Best of DFW Theatre 2017 and Bat Boy was nominated for Best Musical in the 19th Annual Column Awards.
PERFORMANCES
OPENING NIGHT: Friday, July 6 at 7:30pm
CLOSING PERFORMANCE: Sunday, July 15 at 2:00pm
· Evenings: July 6, 7, 13, and 14 at 7:30pm
· Matinees: July 7, 8, 14, and 15 at 2:00pm
WHERE
Addison Theatre Centre
Studio Theatre
15650 Addison Road, Addison, TX 75001
TICKETS
$15 for General Admission; $25 For Premium Reserved
Tickets can be purchased at the door or online at this link:
https://www.outcrytheatre.com/springs-awakening.html


Mira Agustin and Jake Blakeman, Photo by Jason Johnson-Spinos

Bryce Lederer and Jake Blakeman, Photo by Jason Johnson-Spinos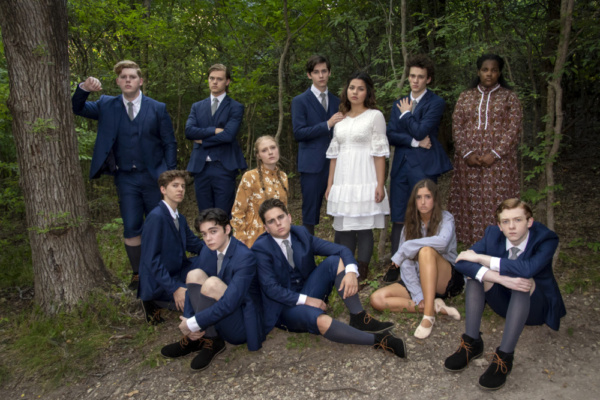 Back Row: Caleb Ross, Logan Beutel, Madison Armstrong, Mira Agustin, Jake Blakeman, and Myah Durham, Front Row: Dylan Weand, Ryder Houston, Andy Stratton, Emory Otto, and Harrison Polen, Photo by Jaso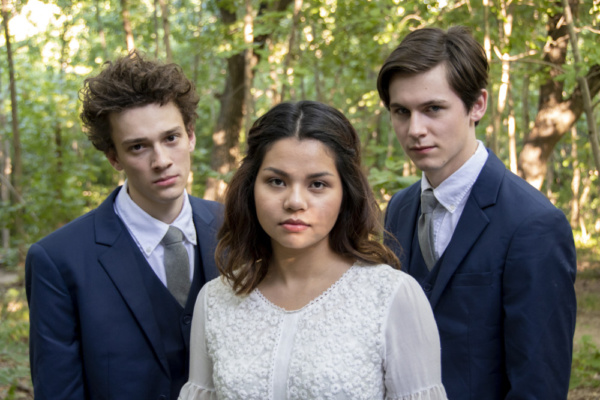 Bryce Lederer, Mira Agustin, and Jake Blakeman, Photo by Jason Johnson-Spinos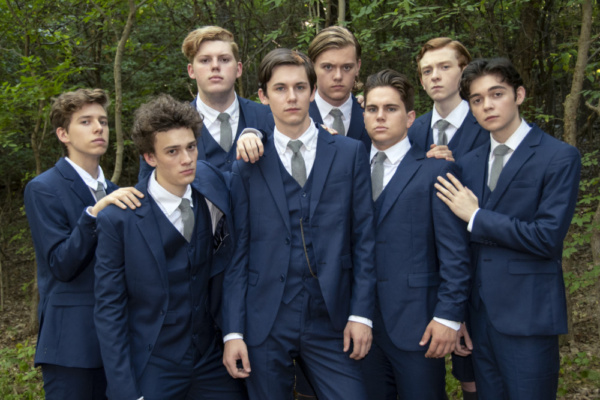 Back Row: Caleb Ross, Logan Beutel, and Harrison Polen, Front Row: Dylan Weand, Bryce Lederer, Jake Blakeman, Andy Stratton, and Ryder Houston, Photo by Jason Johnson-Spinos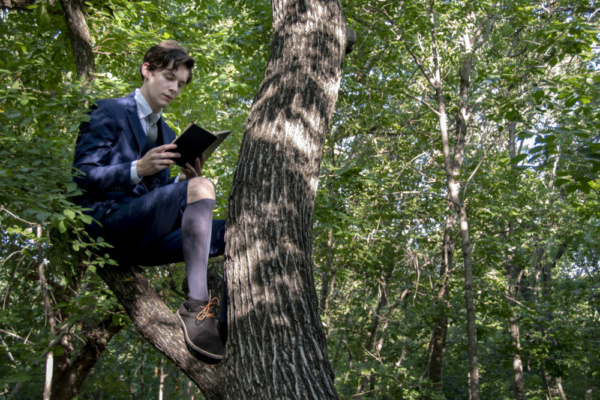 Jake Blakeman, Photo by Jason Johnson-Spinos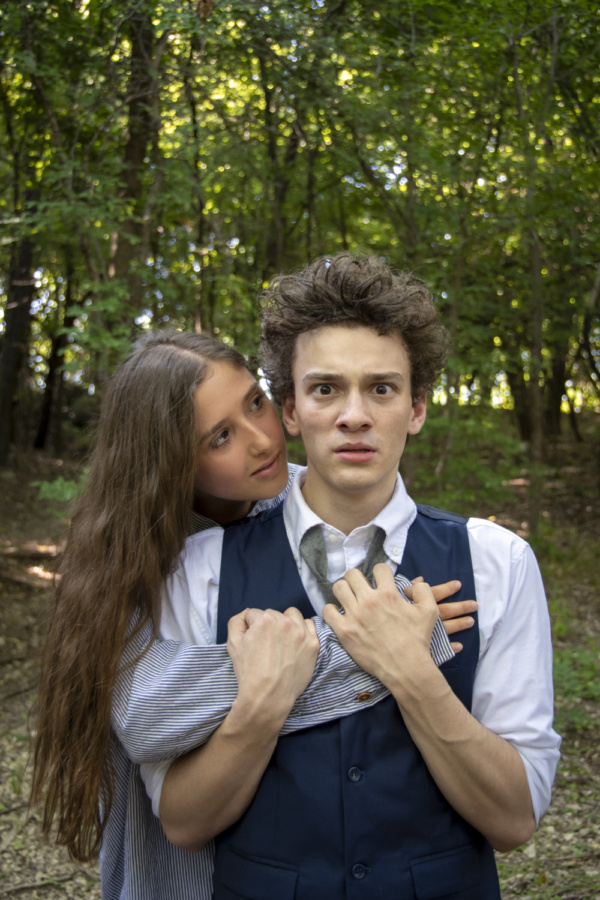 Emory Otto and Bryce Lederer, Photo by Jason Johnson-Spinos

Jake Blakeman and Mira Agustin, Photo by Jason Johnson-Spinos

Jake Blakeman and Mira Agustin, Photo by Jason Johnson-Spinos
Featured at the Theatre Shop
T-Shirts, Mugs, Phone Cases & More




More Hot Stories For You