Photo Flash: Meet the Cast of Circle Theatre's LOVERS AND EXECUTIONERS
Circle Theatre will present Lovers and Executioners from August 20 through September 19, 2015 at the Circle Theatre, located at 230 W. 4th Street in Fort Worth, TX 76102, Sundance Square Entertainment District. Scroll down for a sneak peek at the cast!
In this comic battle of the sexes, Bernard suspects his wife, Julie, of infidelity. With an over-reaction only possible in the realm of French farce, Bernard deposits Julie on a desert island, expecting never to see her again. She makes her way back and, disguised as a man, wreaks havoc on her husband's new life. Strand's adaptation of Montfleury's 17th-century poetry into 20th-century verse is like the best farce, wild yet precise.
Circle's production is directed by Robin Armstrong and features Eric Dobbins** (Don Lope), Amber Marie Flores** (Constance), Suzanna Catherine Fox* (Beatrice), Marianne Galloway** (Julie / Frederic), Chad Spear (Bernard), Shane Strawbridge* (Guzman), and Richard Stubblefield* (Octavius). Circle Theatre's production team members include Sara Harris* (Stage Manager), Clare Floyd DeVries (Set Design), John Leach (Lighting Design), Richard Frohlich (Sound Design), Robin Armstrong (Costume Design) and Sarahi Salazar* and Kyle Montgomery** (Props). *Member of Actors' Equity Association **Equity Membership Candidate
Lovers and Executioners is produced by special arrangement with The Dramatic Publishing Company of Woodstock, Illinois. Visit circletheatre.com/shows/lovers for more information.
The play runs approximately 120 minutes with a 15-minute intermission. Shows: Previews - Thursday, August 20, 7:30 pm ($10) Friday, August 21, 8:00 pm ($15) Saturday, August 22, 3:00 pm ($10); Opening Night - Saturday, August 22, 8:00 pm ($35); School Night - Friday, August 28, 8:00 pm ($5 students - $10 faculty & staff); Regular Shows - Thursday at 7:30pm ($20-$30) Fridays at 8:00 pm ($25 - $35) Saturdays at 3:00 pm ($20 - $30) Saturdays at 8:00 pm ($25 - $35).
Reservations can be made online at www.circletheatre.com by calling 817.877.3040, or at the Circle Theatre Box Office, 230 West Fourth Street between Houston and Throckmorton, in downtown Fort Worth. Senior, Student, Military, KERA, Press Pass, S.T.A.G.E., and Group discounts are available. Half-price tickets for students are sold 30 minutes before show time, subject to availability. Complimentary valet parking is available for evening performances. Patrons with special needs should contact our box office.
Photo Credit: Tim Long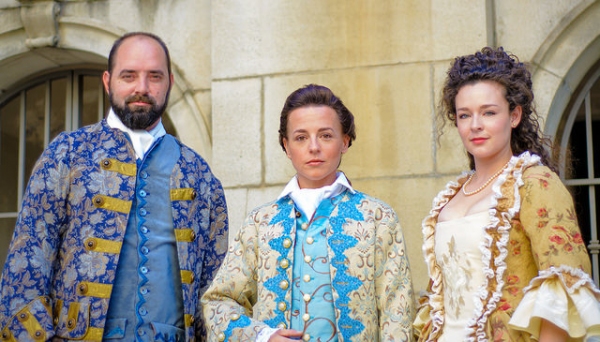 Chad Gowen Spear (Bernard), Amber Marie Flores (Constance), and Marianne Galloway (Julie/Frederic)

Chad Gowen Spear (Bernard), Amber Marie Flores (Constance), and Marianne Galloway (Julie/Frederic)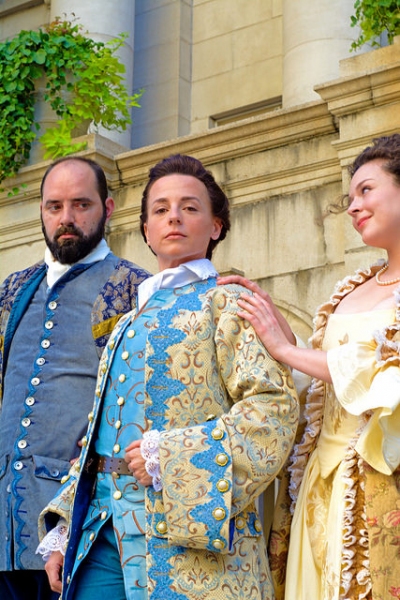 Chad Gowen Spear (Bernard), Amber Marie Flores (Constance), and Marianne Galloway (Julie/Frederic)

Chad Gowen Spear (Bernard), Amber Marie Flores (Constance), and Marianne Galloway (Julie/Frederic)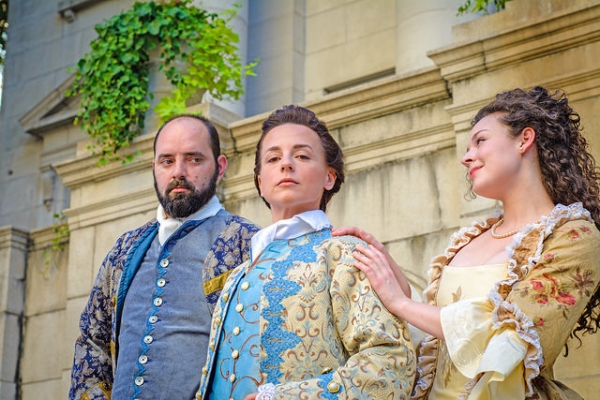 Chad Gowen Spear (Bernard), Amber Marie Flores (Constance), and Marianne Galloway (Julie/Frederic)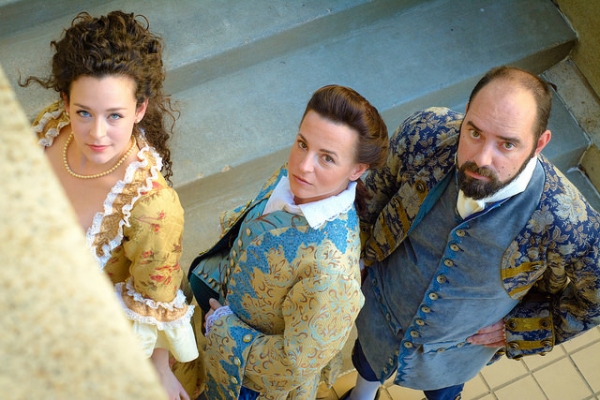 Chad Gowen Spear (Bernard), Amber Marie Flores (Constance), and Marianne Galloway (Julie/Frederic)

Chad Gowen Spear (Bernard), Amber Marie Flores (Constance), and Marianne Galloway (Julie/Frederic)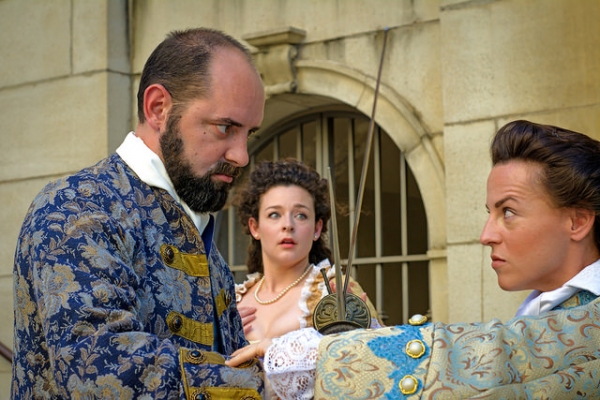 Chad Gowen Spear (Bernard), Amber Marie Flores (Constance), and Marianne Galloway (Julie/Frederic)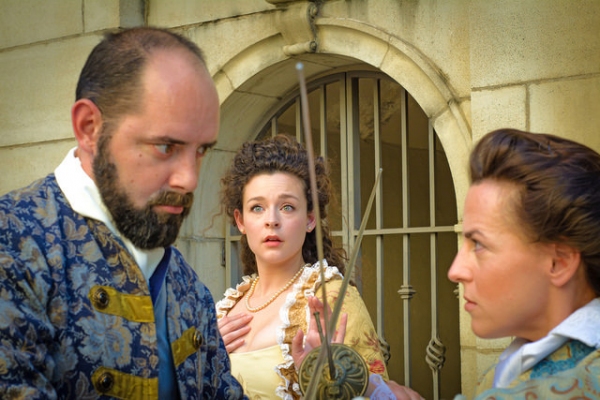 Chad Gowen Spear (Bernard), Amber Marie Flores (Constance), and Marianne Galloway (Julie/Frederic)

Chad Gowen Spear (Bernard), Amber Marie Flores (Constance), and Marianne Galloway (Julie/Frederic)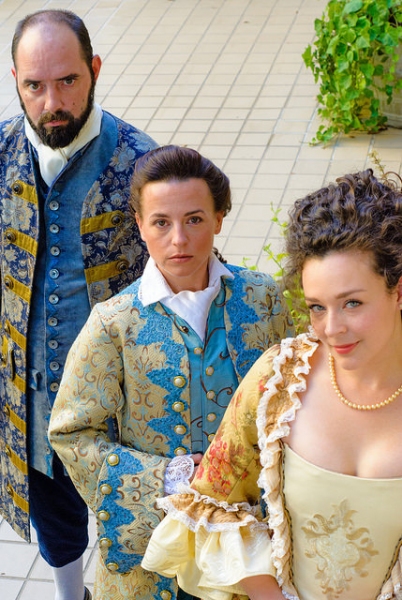 Chad Gowen Spear (Bernard), Amber Marie Flores (Constance), and Marianne Galloway (Julie/Frederic)