Latest News on Marianne Galloway
Marianne Galloway News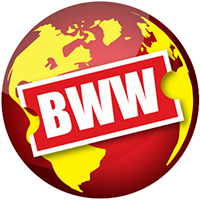 Producer Bren Rapp Raises COVID Relief Funding For 16 DFW Independent Performing Arts Organizations
by A.A. Cristi - Apr 20, 2020
Producer Bren Rapp has used the power of the arts and entertainment to help a multitude of causes over her career locally and nationally. Now, she is putting what she has learned by doing so to work for 16 independent performing arts groups in Dallas/Fort Worth with a 30 day GoFundMe campaign aimed at raising relief funding for COVID 19 related setbacks: SMALL CHANGE-BIG HELP
Producer Bren Rapp Raises Virus Relief Funding For 16 DFW Performing Arts Groups
by Chloe Rabinowitz - Apr 20, 2020
Producer Bren Rapp has used the power of the arts and entertainment to help a multitude of causes over her career locally and nationally. Now, she is putting what she has learned by doing so to work for 16 independent performing arts groups in Dallas/Fort Worth with a 30 day GoFundMe campaign aimed at raising relief funding for COVID-19 setbacks.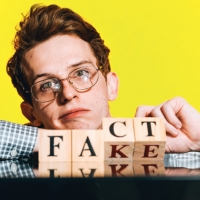 Photo Flash: THE LIFESPAN OF A FACT Heads to Stage West
by Julie Musbach - Oct 25, 2019
Can you assume these days that what you see in the media is factually correct?  Is accuracy all that important in an opinion piece? Those questions are central to the timely and very funny The Lifespan of a Fact, by Jeremy Kareken & David Murrell and Gordon Farrell, which begins a 5-week regional premiere run at Stage West on Thursday, November 7.
Uptown Players Announces Special Gay History Month Programming
by Julie Musbach - Oct 2, 2019
Uptown Players, a professional theater group located in the Uptown area of Dallas, has announced special programming to run during Gay History Month on the Bryant Hall stage on the Kalita Humphreys Theater campus. From October 18 through October 28, 2019, Uptown Players will present two plays with themes that focus on LGBTQ History.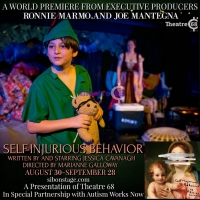 SELF-INJURIOUS BEHAVIOR to Premiere in LA
by Julie Musbach - Aug 14, 2019
Executive Producers Joe Mantegna (award-winning star of stage and screen) and Ronnie Marmo (award-winning actor/director/producer), have decided to bring the show Self-Injurious Behavior to Los Angeles for the World Premiere.
Joe Mantegna and Ronnie Marmo Present the World Premiere Of SELF-INJURIOUS BEHAVIOR At Theatre 68
by Stephi Wild - Jul 7, 2019
Executive producers Ronnie Marmo and Joe Mantegna, along with Theatre 68 and producers Laura Buchwald and Bren Rapp presents the world premiere of Jessica Cavanagh's Self-Injurious Behavior. Directed by Marianne Galloway and presented in Special Partnership with Autism Works Now. The show, which had a workshop at Theatre Three (Dallas) in May 2018 and then an off-Broadway showcase in April, will have its official world premiere September 6, 2019, with previews beginning Aug. 30, at Theatre 68 Los Angeles.

Jessica Cavanagh's THE KINDNESS OF STRANGERS Receives Reading
by Julie Musbach - Feb 28, 2019
In the bustling and bawdy women's dressing room of a regional theatre on the eve of the 2016 presidential election, Nora, an actor playing Blanche in A STREETCAR NAMED DESIRE, is facing a tough decision: should she risk jeopardizing the greatest career opportunity of her life by telling the truth about the terrible thing that just happened to her on stage, or should she push through and keep her head down, eyes on the prize, as she's always done?
BWW Review: IN THE NEXT ROOM Satisfies at Imprint Theatreworks
by Jo-Jo Steine - Jan 13, 2019
'In the Next Room' centers around Doctor and Mrs. Givings, an upper-middle-class late 19th century family. Doctor Givings specializes in treating hysteria, a malady which we now know to be a bunch of baloney, but which apparently plagued a large percentage of women in that era.

Uptown Players Presents SPRING AWAKENING
by Julie Musbach - Jan 11, 2019
Now in it its 18th season, Uptown Players is proud to present the musical Spring Awakening. Based on the play by Frank Wedekind, featuring book and lyrics by Steven Sater and music by Duncan Sheik, the production runs one weekend only (January 31- February 3, 2019) at the Moody Performance Hall.
Jessica Cavanagh's SELF-INJURIOUS BEHAVIOR Sets NY Showcase Run
by Stephi Wild - Jan 10, 2019
After an incredibly successful workshop run at Theatre Three's Theater Too in Dallas, playwright Jessica Cavanagh's SELF-INJURIOUS BEHAVIOR is headed for a New York showcase run at Urban Stages. Produced by the Dallas-based team of Cavanagh, actor/director Marianne Galloway, and producer Bren Rapp, the play will run in April during Autism Awareness Month and will feature the original workshop cast under Galloway's direction. Along with the cast of seven, which includes Dallas acting powerhouses Ian Ferguson, Danielle Pickard, Jennifer Kuenzer and Cavanagh, starring as a fictionalized version of herself, the orignal Dallas production and design team including set designer Jeff Schimdt (Artistic Director of Theatre Three) will be involved in transitioning the show from its local workshop phase to its New York showcase. Acting as associate producer, former DFW actor/artist now based in New York, Montgomery Sutton, will help to bring the play to the New York market. Thanks to initial investment, the team is already at wor