Photo Flash: Incorruptible At The Circle Theatre 7/16 Thru 8/15
INCORRUPTIBLE is playing at the Circle Theatre July 16 through August 15.
Welcome to France - circa 1250 A.D. The bones of the patron saint at a local monastery haven't worked a miracle in 13 years. The river flooded again last week, the chandler's shop just burned to the ground and nobody's invented the wheelbarrow yet. All seems lost, but in this zany farce about the dark ages, anything can - and does - happen. (Adult Content).
Directed by Robin Armstrong.
Tickets are $20 - $30
Thursdays, 7:30pm; Fridays 8pm, Saturdays 3pm & 8pm
Call 817-877-3040 for tickets. 
Circle Theatre is located at 240 West Fourth Street
Fort Worth, TX 76102
For more info visit www.circletheatre.com.
Photo Credit: Glen E. Ellman

Trey Walpole, Andy Baldwin, and David H. M. Lambert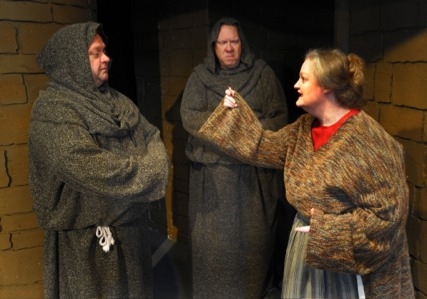 Trey Walpole, David H.M. Lambert, and Debbie Brown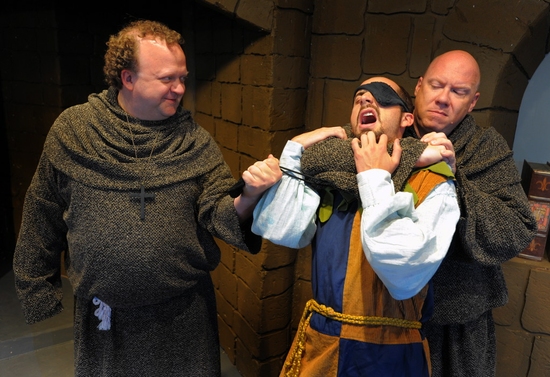 Trey Walpole, Andy Baldwin, and David H.M. Lambert

Andy Baldwin and Debbie Brown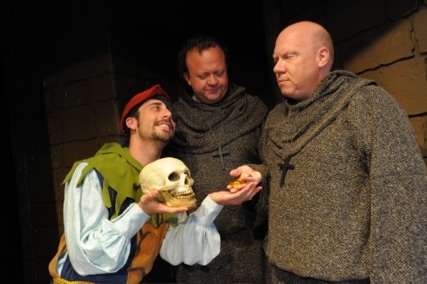 Andy Baldwin, Trey Walpole, and David H.M. Lambert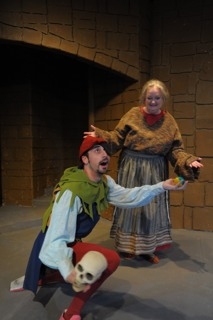 Andy Baldwin and Debbie Brown

Andy Baldwin and David H.M. Lambert

Andy Baldwin and Debbie Brown