Photo Flash: Amphibian Stage Productions Goes to Brooklyn
Amphibian Stage Productions, the North Texas theatre company known for its innovative work, accepted an invitation to perform at BRIC Arts Media House, a non-profit arts organization presenting contemporary art, performing arts, and media in Brooklyn, on August 23, 2014. BroadwayWorld has a look at the show below!
The performance, presented in conjunction with BRIC's exhibit titled "Transcommunality: Laura Anderson Barbata, Collaboration Beyond Borders", included costumes designed by Barbata, as well as storytelling, dance and live music depicting Aztec and Maya gods and typical dances and music of the states of Veracruz and Michoacan. Ethnomusicologist and composer Sinuhe Padilla Isunza joined Amphibian's Tad-Poles, whose dancers (Natalie Chapa, Shelby Bennett, Daniela Quinones, Winston Daniels, Nolan Chapa) ranged in age from 11 to 29.
The event also featured students, grades 10-12, from Oogie Art (an art portfolio prep school) who shared the results of their internship with Laura Anderson Barbata, presenting works in which ancient Korean Folk Tales and the Transcommunality exhibit intersect. A stilt walking workshop led by the Brooklyn Jumbies capped off the event, allowing audience members of all ages to learn how to walk on stilts.
Tad-Poles is an outreach program of performance, dance, theatre, music, art, history, geography and workshops. This project has been created for at-risk children in under-served schools and has a threefold focus to: 1. foster cultural pride and encourage cultural tolerance and collaboration; 2. give children in underserved communities the opportunity to experience the arts free of charge 3. encourage good health through joyful physical activity.
Photo Credit: Angelys Ocana, courtesy of BRIC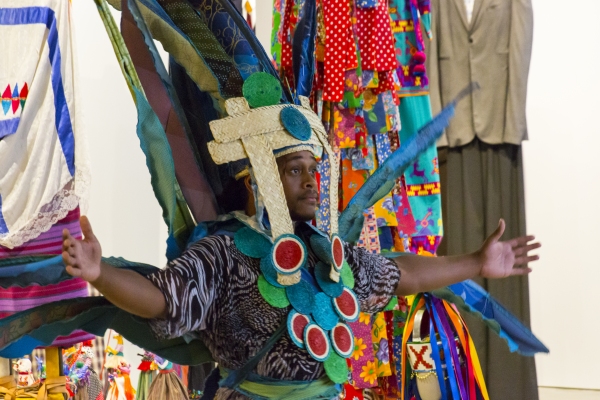 Winston Daniels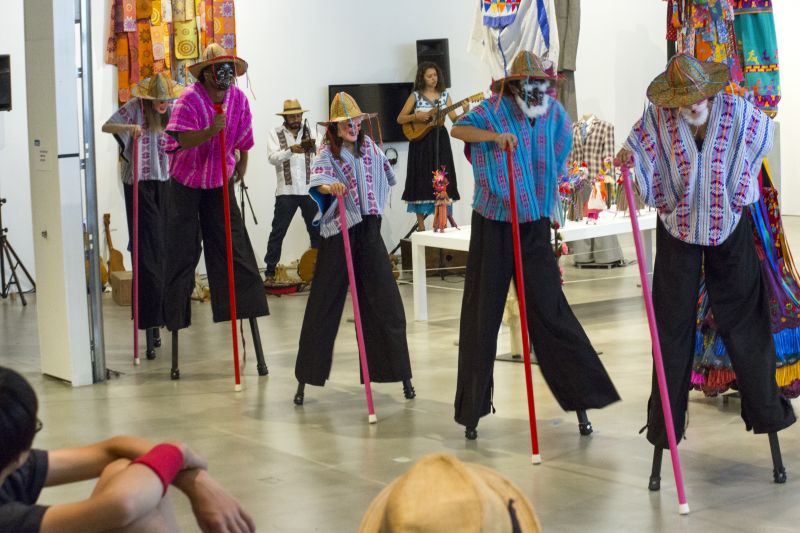 Shelby Bennett, Winston Daniels, Daniela Quinones, Nolan Chapa and Natalie Chapa

Natalie Chapa

Natalie Chapa and Winston Daniels

Laura Anderson Barbata and Kathleen Anderson Culebro

Daniela Quinones, Nolan Chapa, Natalie Chapa and Shelby Bennett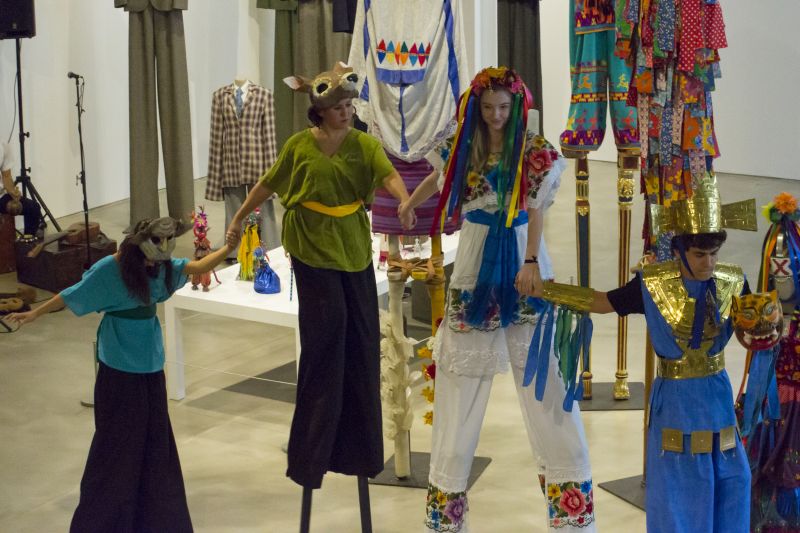 Daniela Quinones, Natalie Chapa, Shelby Bennet and Nolan Chapa