BWW Review: RENT at Bass Performance Hall
In the 20+ years that RENT has been impacting the theatre-loving world, views on AIDS, drug use, and acceptance of the LGBTQ community have shifted many welcomed steps forward, and recently trumped several steps backward. Although the topics of RENT may not have the original shock value they did upon the show's celebrated 1996 Broadway debut, the relatable characters and moving themes are timeless, even alongside the now dated giant JNCO jeans, frosted tipped hair and clunky Doc Martens. (Fashion was not the 90's best feature.)
Back on the road to celebrate the Pulitzer Prize-winning musical's 20th Anniversary, the newest RENT tour is chock-full of baby-faced actors, many of whom weren't alive when their parents were memorizing the two-disc Original Broadway Cast album. This touring production is virtually an identical replica of the original New York staging, with minute changes (like Angel's newly sparkled Santa jacket and wig and Maureen's altered act two costume) that only the proudest Rentheads may recognize.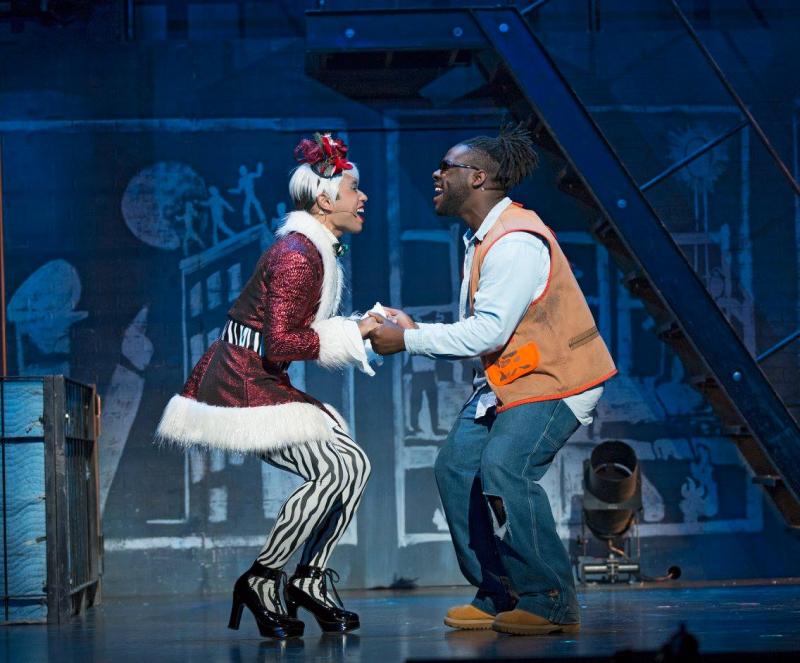 The current cast delivers strong, if not sanitized, performances, but there's something about seeing yet another iteration of the famous staging that feels like it may be approaching its expiration date. In fact, it takes a bit of uumph midway through the first act to really bring new life to the show (kudos to Aaron Alcaraz (Angel)'s "Today For You" and Skyler Volpe (Mimi)'s "Out Tonight" for waking our opening night audience). But, once the ball starts rolling, several standout moments appear onstage, particularly Aaron Harrington's version of "I'll Cover You (Reprise)" and Alana's Cauthen's solo in the famous "Seasons of Love," which may be the best sung I've heard to date. The most memorable performance of the night, however, was Lyndie Moe as Maureen, whose booming vocal chops are only rivaled by her pee-your-pants-funny performance of "Over the Moon."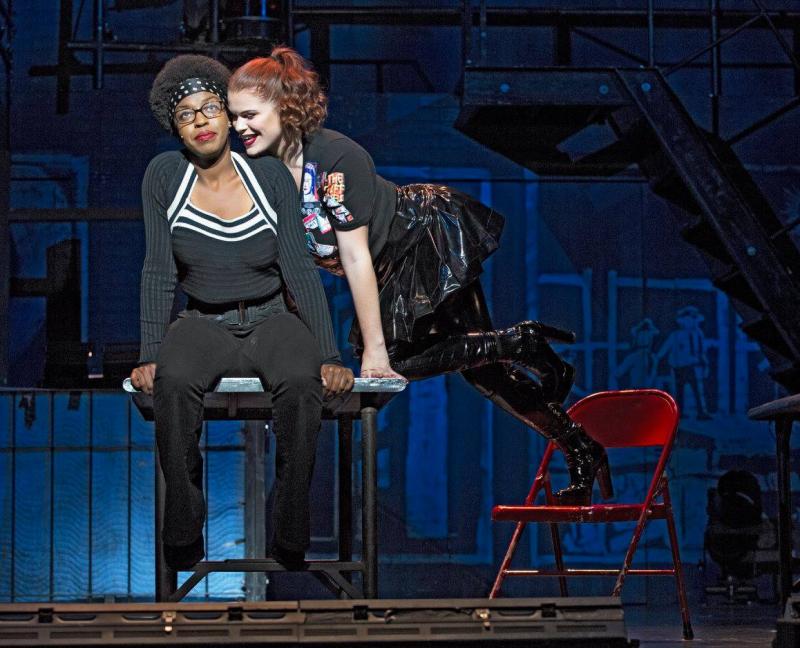 It's hard to imagine that now, after twenty years, there's a person alive that may be unfamiliar with RENT, so the handful of Fort Worth audience members who did not return to for act two of RENT (yet, seemed to cheer loudly along with the recent KINKY BOOTS), was perhaps the most surprising element of the show. Nonetheless, the many teary-eyed ticket buyers who rushed to their feet at the show's final note greatly outnumbered those empty seats.
If you've never seen RENT before, hop on over to Bass Hall where the tour continues through Sunday, October 22nd. If you're a repeat attender looking for an even-tempered revisit, there's still a lot to love in this cute, college-aged company. For tickets and more information, visit www.BassHall.com