A DOLL'S HOUSE, PART 2 To Be Presented at Stage West
Stage West presents the regional premiere of Lucas Hnath's A Doll's House, Part 2.
In 1879, Henrik Ibsen's heroine Nora Helmer walked out the door, leaving her husband, children, and societal constraints behind her; Ibsen's revolutionary play A Doll's House propelled world drama into the modern age. Now, in an age when women's issues are even more in the spotlight, Lucas Hnath is revisiting the Helmer household in a bitingly funny and fascinating sequel to Ibsen's masterpiece. The Obie-winning A Doll's House, Part 2 will begin a 5-week regional premiere run on Thursday, October 25 at Fort Worth's Stage West.
It's been 15 years since Nora walked out, and her family has believed her dead. But suddenly, she's back-with an incredibly awkward favor to ask. She's become a highly successful writer, and her life is exactly what she wanted. But now Nora has found out, to her shock, that Torvald never actually filed their divorce papers, and she's in danger of being charged with fraud, and having everything taken away from her. She needs Torvald to proceed, as divorce is a simple process for a man, while a woman has to have evidence of mistreatment. But will he-can he-agree? As it turns out, Torvald has his own issues with the divorce, and so does daughter Emmy. In this taut theatrical showdown, the past and present collide, as Hnath interjects this period piece with some surprising and funny modern sensibilities.
Stage West is pleased to announce a partnership with WaterTower Theatre, who is presenting A Doll's House running October 12 through November 4. The two companies are offering a discount when patrons purchase a ticket to either show. Additionally, a full day experience will be provided with a pairing of the two productions on November 3 where audiences can attend a 2pm performance of A Doll's House plus a talkback at WaterTowerTheatre in Addison and then have dinner at Stage West and enjoy the 8pm performance of A Doll's House, Part 2 in Fort Worth. For more information about A Doll's House visit watertowertheatre.org.
Lucas Hnath's plays include The Christians (2014 Humana Festival), Red Speedo (Studio Theatre, DC), A Public Reading of an Unproduced Screenplay about the Death of Walt Disney (Soho Rep), Nightnight (2013 Humana Festival), Isaac's Eye (Ensemble Studio Theatre), Death Tax (2012 Humana Festival, Royal Court Theatre), and The Courtship of Anna Nicole Smith (Actors Theatre of Louisville). Lucas has been a resident playwright at New Dramatists since 2011, and is a proud member of the Ensemble Studio Theatre. He won the 2016 Obie Award for excellence in playwriting for Red Speedo and The Christians. Lucas is a winner of the 2012 Whitfield Cook Award for Isaac's Eye and received a 2013 Steinberg/ATCA New Play Award Citation for Death Tax. He has also received commissions from the EST/Sloan Project, Actors Theatre of Louisville, South Coast Repertory, Playwrights Horizons, New York University's Graduate Acting Program, and The Royal Court Theatre. Lucas holds a BFA and an MFA from New York University's Department of Dramatic Writing.
A Doll's House, Part 2 will be directed by Clare Shaffer, recently transplanted from Washington, DC. The cast features Shannon McGrann, critically acclaimed for her role as Margery in Hand to God at WaterTower Theatre, as Nora, while J. Brent Alford, who appeared as Sir Toby Belch in last summer's Trinity Shakespeare Festival production of Twelfth Night, will appear as Torvald. Judy Keith, last at Stage West as Geena in A Funny Thing Happened...New York City, will appear as housekeeper Anne Marie, while Amber Marie Flores, recently seen in Newsies at Lyric Stage, will play daughter Emmy.
Set design is by Karlee Perego, with lighting design by Tamara Harris, costume design by Jeremy M. Bernardoni, sound design by Jorge Flores, and props/set decor by Lynn Lovett.
A Doll's House, Part 2 will preview Thursday, October 25 at 7:30 and Friday, October 26 at 8:00, and will run through Sunday, November 25. Performance times will be Thursday evenings at 7:30, Friday and Saturday evenings at 8:00, with Sunday matinees at 3:00. Ticket prices range from $31 to $35, with discounts for the preview performance, and for students, seniors, and military. Food service is available 90 minutes prior to performances (reservations are advised). Reservations and information are available through the Box Office (817-784-9378), or on the website, www.stagewest.org.
More Hot Stories For You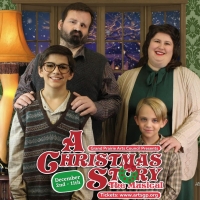 Grand Prairie Arts Council to Present A CHRISTMAS STORY THE MUSICAL in December

November 25, 2022

The Grand Prairie Arts Council will present A CHRISTMAS STORY THE MUSICAL, with music and lyrics by Benj Pasek and Justin Paul, book by Joseph Robinette, and direction by Kevin Velasquez. The show runs December 2 - 11, 2022, at the Uptown Theater.
---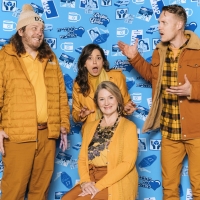 Stage West Presents The Holiday Charmer HANDLE WITH CARE, By Jason Odell Williams

November 23, 2022

How does someone cope with the loss (literally) of a much-loved relative on Christmas Eve, in a country where she doesn't speak the language?  Maybe life, or perhaps Fate, has a few surprises in store, in Jason Odell Williams' sweetly funny Handle with Care, which begins a 5-week regional premiere run Thursday, December 8.
---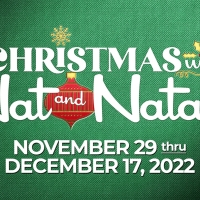 Casa Mañana's Reid Cabaret Theatre to Present CHRISTMAS WITH NAT AND NATALIE This Holiday Season

November 23, 2022

Casa Mañana's Reid Cabaret Theatre has completed phase 1 of its renovations and is thrilled to welcome patrons this holiday season. Christmas with Nat and Natalie features the music of the iconic father-daughter duo and will be the first show in the newly remodeled space.
---
Dallas Black Dance Theatre Presents BLACK ON BLACK Holiday Performances and Celebration

November 23, 2022

Dallas Black Dance Theatre (DBDT) presents the 13th annual Black on Black series. These performances showcase the choreographic skills of DBDT dancers and DBDT: Encore!  company members as they create works for their peers to perform in the intimate setting of the DBDT studios.
---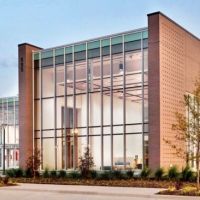 Coppell Arts Center Named Best Live Theatre Venue In DFW; Arts Center Takes Gold Medal In Dallas Morning News People's Choice Awards

November 22, 2022

Coppell Arts Center has been selected as Best Live Theatre Venue in DFW! After an incredible first year, the Coppell Arts Center was named the Gold Medal winner in the Dallas Morning News People's Choice Awards Best Live Theater Venue category.  
---