Review: WEST SIDE STORY CONCERT in Norwalk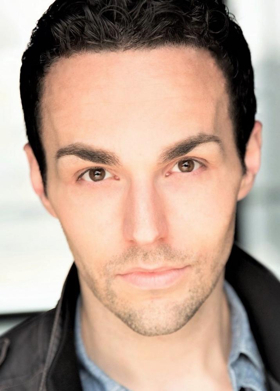 It's Leonard Bernstein's 100th anniversary, and there's no better way to celebrate it than with West Side Story, the penultimate retelling of Shakespeare's Romeo and Juliet. Here's a way to experience it as you've probably never done before - a concert version in an exceptional venue. Call now to reserve your tickets for Saturday, February 23 at 8:00 p.m. for the Norwalk Symphony Orchestra and New Paradigm Theatre's collaborative production. It's expected to be a sell-out. Ready for the details?
The Leonard Bernstein Foundation is very selective about granting the rights to the music of West Side Story, but Norwalk Symphony Orchestra got them. The 79-year-old orchestra, now under the helm of Music Director Jonathan Yates, is comprised of professional musicians. The venue is part of the renovated Norwalk City Hall, which has jaw dropping architecture that features original WPA murals, Palladian windows, Mannerist pediments, and wrought iron grillwork. Did we mention that the acoustics are comparable with those of the Kennedy Center, Lincoln Center, Hollywood Bowl, St. Patrick's Cathedral, and other venues? This is no exaggeration. The acoustics were designed by JaffeHolden, who did the acoustics for all those places. Claire Kelly, who is known for her productions of Shakespeare on the Sound, is the director. How perfect is that for West Side Story?
Now let's get down to the performance. This is not a staged play, but a concert version, yet about 1200 performers from the New York area flooded the New Paradigm Theatre with photos and resumes for the coveted roles. The leads are Actors Equity performers Evy Ortiz (Maria), Bronson Norris Murphy (Tony), and Christian Cardozo (Bernardo) and non-Equity players Paola Hernandez (Anita), Naysh Fox (Riff), Yarden Barr (Consuela), Legna Cedillo (Rosalia), Miles Messier (Arab), Michael Miller (Baby John), Nicholas Rylands (Diesel), Carolyn Savoia (Francisca), and Jared Starkey (Action. Norwalk Police Officer Dave Vetare will play Officer Krupke. Other cast members are Matt Sweeney (Snow Boy), Jacob Green (Gee Tar), C.J. Bathiany (Big Deal), Shailen Braun (Chino), Ajibola "Keeme" Tajudeen (Indio), Paul Litchfield (Pepe), Jose Jolon (Luis), Matthew O'Callahan (Anxious), David Chuba (Nibbles), Noah Defeo (Juano), Peter Coffman (Toro), and John Prignanao (Moose). The Chorus members are Melody Atkinson, Barbara Distinti, Sienna Rubin, Jamie Ratcliffe, Amy Strachen, Lyndsay Crescendi, Lily Bucko, Jackie Chasen, Lexi Andros, and Melanie Hernandez. The children in "Somewhere" are Nathan Horne and Scarlet Tanzer.
Here are other things you need to know. The New Paradigm Theatre is an edgy theatre company that works collaboratively with local organizations. Founded by Kristin Huffman, productions are not limited to one venue, and embrace multi-cultural, multi-generational, and multi-gendered casting. It was Huffman's idea to invite the Norwalk Police Department to bring one of their finest on stage as Officer Krupke. Huffman's theatre company, as well as the Norwalk Symphony Orchestra, are not new to collaborations with other organizations. For this production, they sought a local non-profit that underscores the theme of West Side Story and selected Building One Community (B1C) to help raise awareness, even in a city that has as much diversity as Norwalk. Special Project Advisor Michelle Saldivar of B1C says, ""As a center for immigrant opportunities, the themes presented in West Side Story resonate with our mission to support the most vulnerable. Although our clients are immigrants from over 87 countries, the majority of our clients are of Hispanic origin who are trying to find solace for themselves, friends and family members, while being persecuted and targeted by the negative rhetoric surrounding immigration in our current political climate."
There you have it. It's your civic duty to see West Side Story on February 23. And you will see an amazing concert version of one of your favorite shows. For tickets, visit www.norwalksymphony.org.