Photo Flash: First Look at Weathervane's LEADING LADIES!
Weathervane Playhouse and Newark Metropolitan Hotel present
Ken Ludwig
's LEADING LADIES, now playing through June 23rd.  We have a first look at the production photos below!
Leo and Jack are actors; Shakespearian actors, and they are not having very good luck. Fortunately, they read in the newspaper that an elderly woman, Florence, is searching for her two long lost heirs, Max and Steve, so she can leave them millions. In a brilliant scheme to inherent millions Leo and Jack decide to pretend to be Florence's long lost heirs. It only takes moments for them to discover that the long lost heirs; Max and Steve are actually women, Maxine and Stephanie. In a desperate attempt to continue the façade, Stephanie (Leo) and Maxine (Jack) arrive to meet their long lost "auntie". Complications develop as
Leo Fall
s for Florence's actual niece, Meg, who is engaged to Duncan and Jack falls for Florence's part-time aide, Audrey, who is beloved by the dimwitted Butch. With a farcical nature that has the audience on the floor, all are soon moving on a collision course of hilarity. Add some Shakespeare to the night, including a final mini Twelfth Night, and you have a wild ride you won't forget.
For tickets or more information, visit:  http://www.weathervaneplayhouse.org/
Photo Credit: Jerrod Huffman


Josh Meredith and Ryan Metzger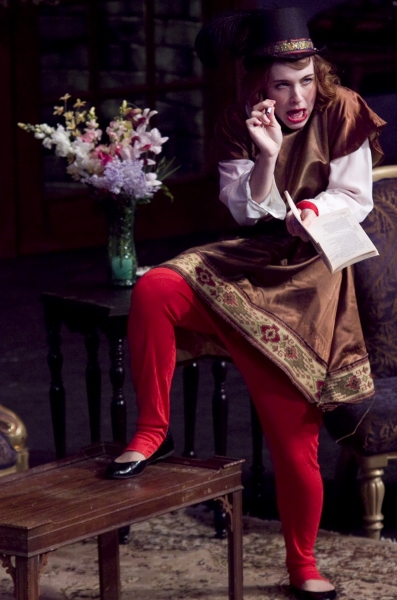 Corinne Munsch

Ryan Metzger, Josh Meredith, Dawn Farrell and Molly Coyne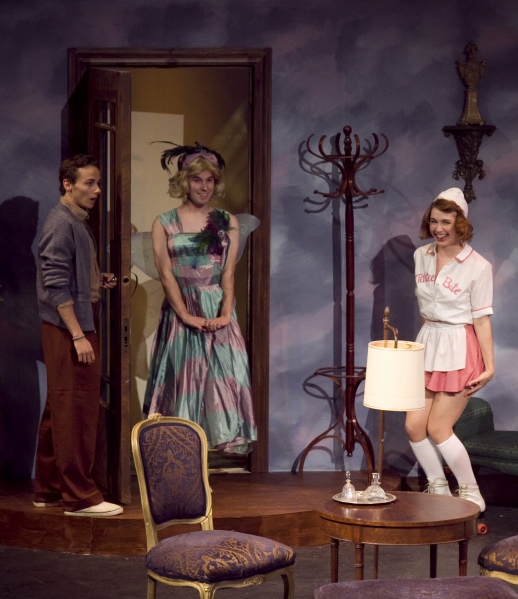 Chris Hlinka, Josh Meredith and Corinne Munsch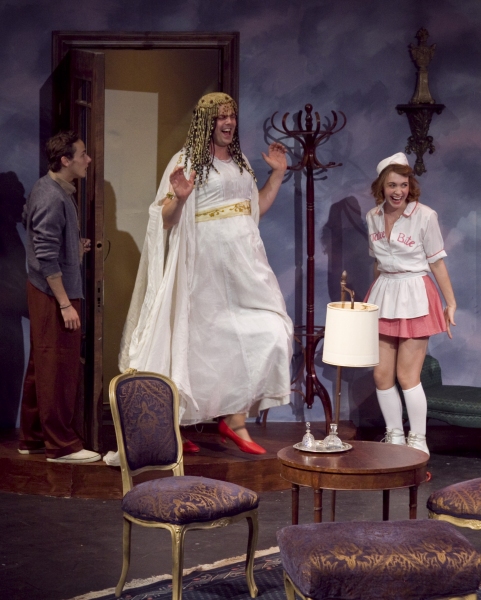 Chris Hlinka, Ryan Metzge and Corinne Munsch